THE BOYS IN THE BAND Set for 6 Performance Run at Barbershop Theatre 9/27-10/1
Nine Nashville area actors have been cast in the upcoming production of Mart Crowley's The Boys in the Band, which will play six performances at The Barbershop Theatre, 4003 Indiana Avenue, in a production helmed by veteran director Jeffrey Ellis, who is known throughout Tennessee as a leading theater journalist and critic.
The Boys in the Band, which recently closed its acclaimed revival production on Broadway, was first produced off-Broadway in 1968, thus making this year the play's 50th anniversary. Ellis is producing The Boys in the Band under the aegis of his eponymous Jeffrey Ellis Presents Production Company, which is also responsible for The First Night Honors and Midwinter's First Night.
Bryce Conner, Russell Forbes, Brad Hunter, Patriq James, Macon Kimbrough, Joshua Alan Lindsay, J. Robert Lindsey, Bradley Moore and Jon Rogers star in producer/director Ellis' staging of the iconic play. Sara Kistner is production stage manager, with Dan Hayes as production designer and Andie Sanders as associate producer. Tosha Pendergrast will choreograph the "Heat Wave" number in the show.
Ellis plans "an immersive production" of Crowley's iconic play about a group of gay men in New York City gathered to celebrate the birthday of one of the characters. The play is considered "groundbreaking" for its treatment and portrayal of gay life in the late 1960s. Described as a "true theatrical game changer," The Boys in the Band "helped spark a revolution by putting the lives of gay men at center stage - unapologetically and without judgment - in a world that was not yet willing to full accept them."
The Nashville premiere of The Boys in the Band will be presented in six performances September 27-October 1, with performances on Thursday, Friday, Saturday, Sunday and Monday evenings at 7:30 p.m., with a 2:30 matinee on Saturday, September 29, at The Barbershop Theatre.
Bryce Conner (Alan McCarthy), a graduate of Austin Peay State University, is thrilled to be back onstage with such talented folks! Some favorite roles include the Leading Player (Pippin), Orin Scrivello, D.D.S (Little Shop of Horrors), Danny Zuko (Grease), Dewey Jr. (Southern Fried Funeral), Black Fox (Bloody Bloody Andrew Jackson), and Starbuck (The Rainmaker). Bryce is proud to have worked with the Nashville Children's Theatre, Street Theatre Company, People's Branch Theatre, The Renaissance Center, Chaffin's Barn, Boiler Room Theatre, and the Elpse Festival in Lennestadt, Germany.
Russell Forbes (Emory) is ecstatic to be a part of this fabulous production. He has recently gotten back involved in theatre after a ten-year hiatus performing in Memphis (Buck Wiley/Martin Holton/Ensemble), The Little Mermaid (Flotsam), Spamalot (Prince Herbert) and Hairspray (IQ) all at the Center for the Arts in Murfreesboro. He has been involved in film and acting for several years now having featured spots on Nashville, working on many short films, and helping out in educational programs. He got his bachelor's degree in Film/Video production from MTSU where he was also involved in the MTSU dance theatre company. Other theatre shows done in the past include West Side Story (Chino), Aladdin (Genie), and Damn Yankees (Lynch).
Brad Hunter (Hank) moved to Nashville from Los Angeles in 2005 to be closer to family and has really loved living here. Originally from Mobile, Alabama, he works freelance in marketing, research and the food photography world. Like Hank, he plays a lot of tennis. A lot. Brad has two nieces who make him happy to be an uncle. A theatre major at Auburn University - #wareagle - and some of his favorite experiences were performances in A Raisin in the Sun, A Tuna Christmas and For Whom the Southern Belle Tolls. This show is his return to the stage after a many year hiatus and he is super excited to be a part of this important play in LGBTQIA history. Thanks, Jef and Adam, for telling me about the audition.
Patriq James (Bernard) has a bio...like to hear it? Here goes: He's a Nashvillian. He danced six years with Forces of Nature Dance Theatre Company (Harlem, New York); Presidential Vocal Scholar at Elmhurst College; sang background vocals for Carrie Underwood, Wynonna and Marcus Hummon. He also attended Fisk and Vanderbilt Universities. This year, Patriq's film team won a NAFCA award (African Oscar) for In The Spotlight. He recently debuted his one-man show La Bella Noir Noir, an avant garde poetic journey through the importance of darkness. You can see him in the feature film titled Day 7, in Godspell at Lipscomb University Theatre and Wellesley Girls at Belmont Little Theatre. Honored to share the stage with this cast directed by the Jef Ellis. Art is the cure.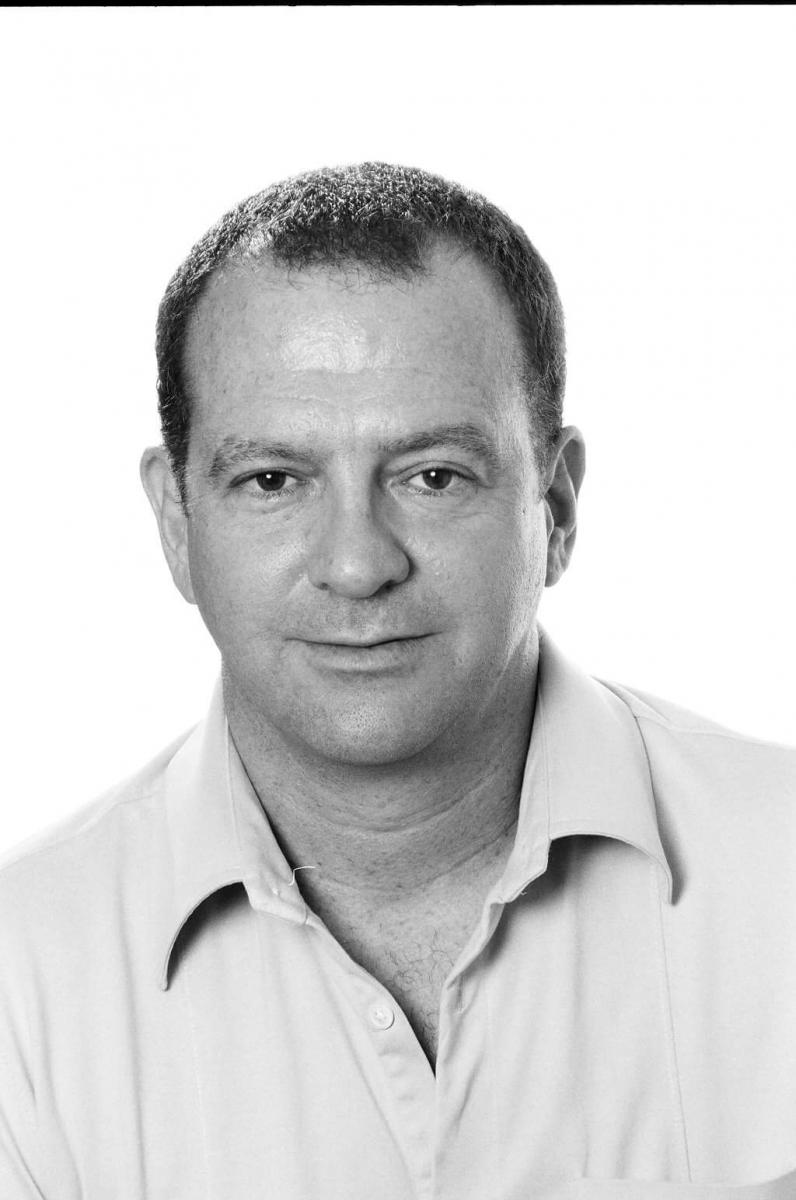 Macon Kimbrough (Harold) is thrilled to take on yet another bucket list role in The Boys in the Band. Some of his favorite roles include Mr. Bumble in Oliver!, J. Bruce Ismay in Titanic: The Musical, and Wilbur in Hairspray for Circle Players, Wardell in Sordid Lives, Brian in The Shadow Box, and Roy Cohn in Angels in America: Perestroika for ACT 1, Mr. McAfee in Bye, Bye Birdie, Paul in Kiss Me, Kate, and Oscar in Sweet Charity at The Larry Keeton Theatre. When not drilling lines into his head, Macon paints decorative finishes and has worked in the homes of folks like Ashley Judd, Kid Rock and Taylor Swift. Many thanks to Jef for this opportunity.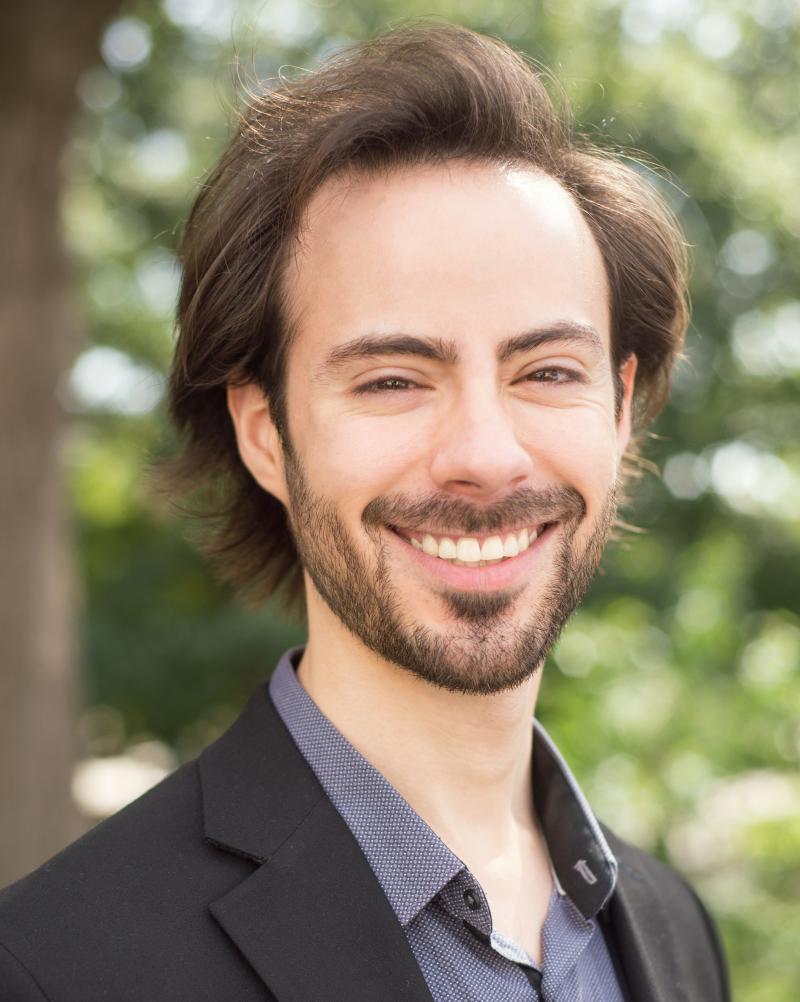 Joshua Alan Lindsay (Donald) Nashville native Joshua Alan Lindsay is an operatic baritone and stage actor. He most recently played the role of Judge Turpin in Sweeney Todd as part of the Hawaii Performing Arts Festival's 2018 season. Recent opera credits include the Bonze in Madama Butterfly, Escamillo in Carmen, Sir Marmaduke Pointdextre in Gilbert and Sullivan's The Sorcerer, the dual roles of Keith and the Father in Lee Hoiby's This is the Rill Speaking, and Tobia Mill in Rossini's La cambiale di matrimonio. As a vocalist, he has taken part in young artist programs and festivals in Waimea, Hawaii; Rock Hill, South Carolina; Atlanta, Georgia; and Oberaudorf, Germany. He has sung in multiple productions with the Nashville Opera Ensemble and in concert as soloist with the Nashville Symphony Orchestra and the Nashville Philharmonic Orchestra. Lindsay is in the process of expanding his repertoire into the world of theatre, most recently playing the role of Algernon in The Importance of Being Earnest.
J. Robert Lindsey (Larry) is no stranger to the theatre. Having been on the stage ever since he played the Scarecrow in his fifth grade production of The Wizard Of Oz, he has been hooked ever since. Currently, J. Robert serves as the Dean of Culture at East End Prep in Nashville, Tennessee. Before pursuing a teaching career in Nashville, J. Robert performed for Disney Cruise Line getting the chance to travel throughout the Caribbean, South America, and Alaska. As a performer, J. Robert has performed with several theatre companies throughout the region. Favorite roles include: Gaston (Disney's Beauty and the Beast), Fredrick Fellowes (Noises Off), Curly (Rodgers and Hammerstein's Oklahoma!), and Mungojerrie (Cats). In addition to being a performer, J. Robert has served as a teaching artist and children's theatre director. He would like to thank all of his family and friends for their support and encouragement.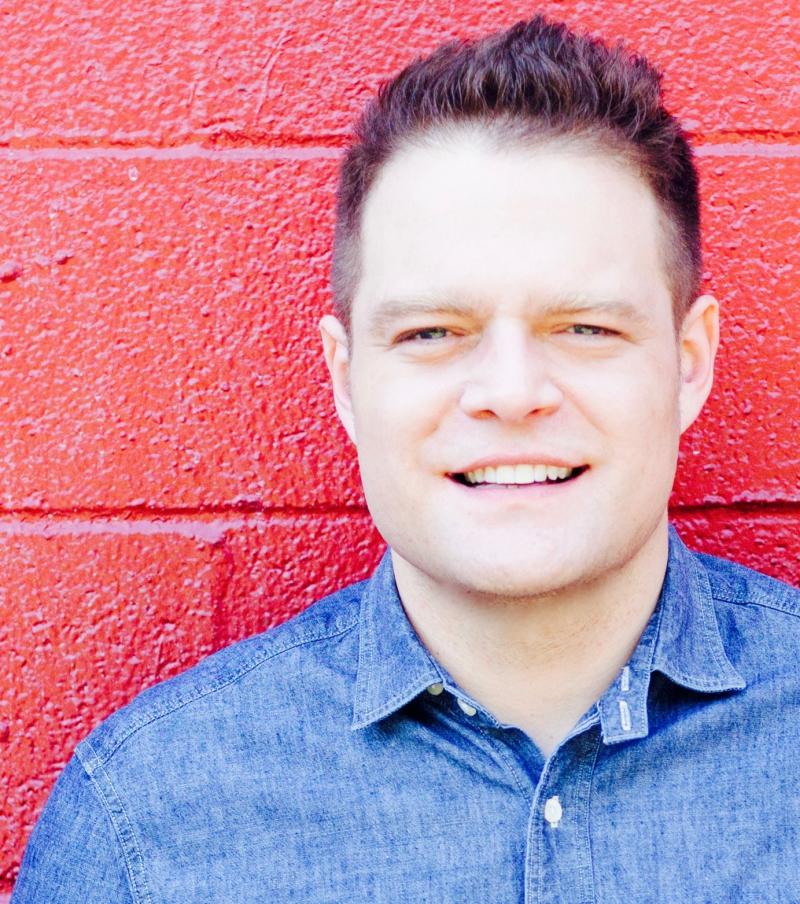 Bradley Moore (Michael) has acted in or directed over 150 productions in the last 30 years. Credits include: Willy Wonka in Willy Wonka: The Musical, Mike in A Chorus Line, Simon in Lilies, Louis in Angels in America: Millennium Approaches, David in Unidentified Human Remains and the True Nature of Love, and Mason Marzac in Take Me Out. In the past year, Bradley has directed Sister Act, Freaky Friday and Mamma Mia, for which he won the First Night Award for Best Director of a Musical. He is beyond excited to be a part of this thought-provoking production. Big thanks to Jef for this incredible opportunity and believing in him.
Jon Rogers (Cowboy) is a graduate of Western Kentucky University. Recently, Jon was in Radical Arts' production of Down the Rabbit Hole. Jon loves his partner, Megan, his kittens, Smoke and Ash, and his step-kitty, Vladimir.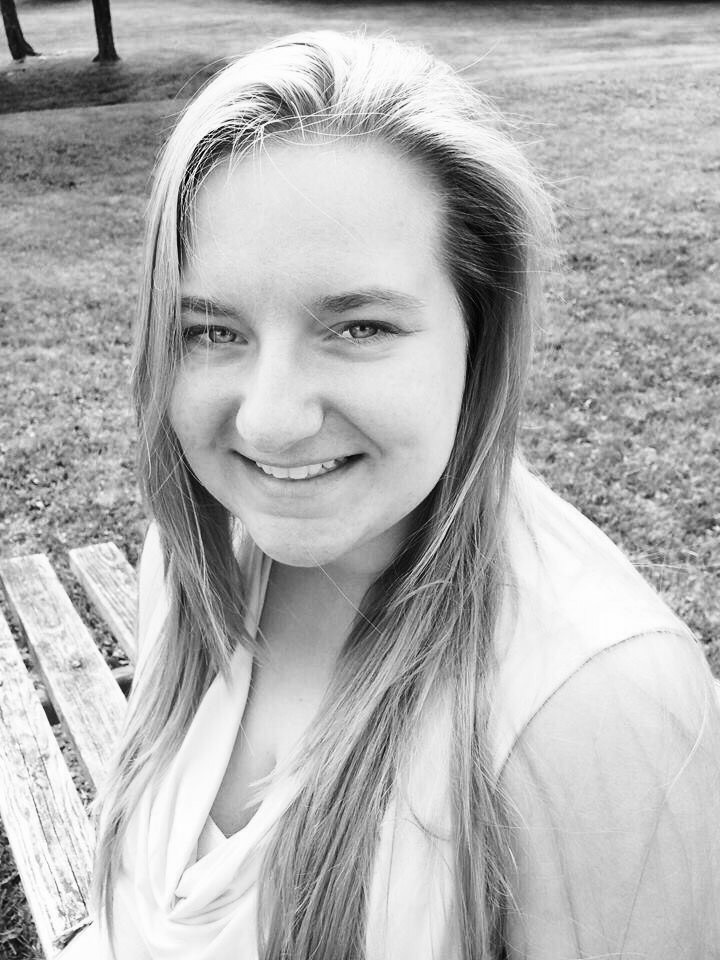 Sara Kistner (production stage manager) most recently was production stage manager ACT 1's production of The Little Foxes, directed by Jeffrey Ellis. Sara has been the assistant to the technical director at Equity Theatre Cape May Stage, in Cape May, New Jersey. She also stage managed performer Sandra Reaves Phillips in her one-woman cabaret Me, Myself and You, part of the Monday night music series at Cape May Stage. Sara was last employed at the Firehouse Stage in Johnson City, New York, as box office manager, volunteer coordinator and technical crew. Sara is grateful for the many opportunities that the Nashville theater community has to offer and is ecstatic to be stage managing The Boys in the Band. Sara was graduated from Elmira College with a bachelor's degree in theater, and was trained and educated by professor John Kelly. Sara's education consisted of performance in musical theatre, stage-movement, Meisner, Chekhov and Stanislavski methods and styles, as well as production management and theater administration.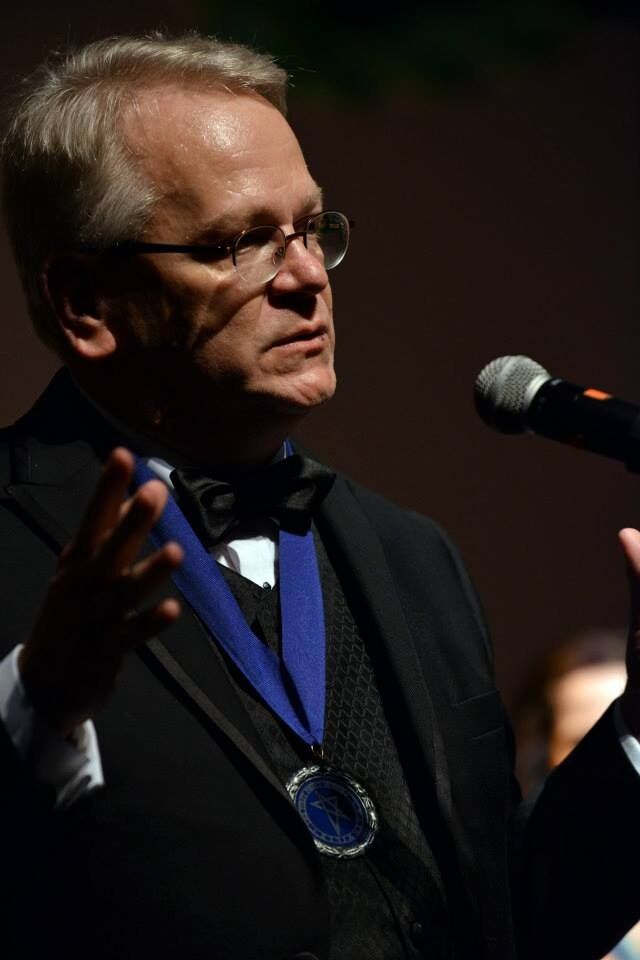 Jeffrey Ellis (director and producer) is senior contributing editor for BroadwayWorld.com and is a Nashville-based writer, editor and critic. He has covered the performing arts in Tennessee for more than 40 years. Ellis is the co-founder and editor/publisher of Query, Tennessee's Lesbian and Gay Newsweekly (1988-2005), the first weekly newspaper in the Volunteer State to focus on the GLBTQIA community, and he was a member of the board of directors of the National Gay and Lesbian Press Association. He is the recipient of the Tennessee Theatre Association's Distinguished Service Award for his coverage of theatre in the Volunteer State and was the founding editor/publisher of Stages, the Tennessee Onstage Monthly. He is a past fellow of the National Critics Institute at the Eugene O'Neill Theatre Center and is the founder/executive producer of The First Night Honors, which honor outstanding theater artists in Tennessee in recognition of their lifetime achievements and includes The First Night Star Awards and the Most Promising Actors. For Circle Players, Ellis (a former president of the company's board of directors) directed the Nashville premieres of La Cage Aux Folles, The Last Night of Ballyhoo and An American Daughter, as well as award-winning productions of Damn Yankees, Gypsy and The Rocky Horror Show and William Inge's Picnic. Ellis directed Company for ACT 1 and was honored by The Tennessean as best director of a musical for both Company and Rocky Horror in the same year. In 2015, Ellis directed Jason Robert Brown's The Last Five Years for VWA Theatricals at The Darkhorse Theater. For The Larry Keeton Theatre in Donelson, Ellis has directed The Miss Firecracker Contest, Cabaret, My Fair Lady, Daddy's Dyin'...Who's Got the Will?, South Pacific and The Winter Wonderettes. In 2018, he directed a critically acclaimed production of The Little Foxes for ACT 1 and in 2019, he will be directing Singin' in the Rain for Arts Center of Cannon County, The Wizard of Oz for The Larry Keeton Theatre, The Secret Garden for Center for the Arts in Murfreesboro, as well as Terrence McNally's Mothers and Sons for his eponymous Production Company.
Jeffrey Ellis is a Nashville-based writer, editor and critic, who's been covering the performing arts in Tennessee for more than 35 years. In 1989, Ellis (read more...)