Photo Coverage: Opening Night of NSF's Love's Labor's Lost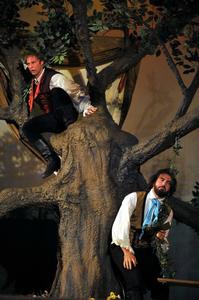 Nashville Shakespeare Festival kicked off its 23rd year of Shakespeare in the Park on Thursday, August 19, with the opening night of Love's Labor's Lost at Centennial Park. Photographer Rick Malkin, one of Nashville's busiest artists, captured some of the highlights of opening night with his camera, sharing them with Nashville.BroadwayWorld.com.
Directed by company artistic director Denice Hicks, Love's Labors Lost is described as "a witty romantic comedy about four young men who take an oath to dedicate three years to strict study, renouncing the distractions of love and the company of women.  But on that very day, four beautiful women show up, and nature takes her course!  Focusing on the theme of "the birds and the bees," the play will be set in the late 19th century: bustles and tail coats, gloves, fans and whimsical hats will make the show look like a Victorian Valentine.  Adding a layer of physical comedy, the actors have studied birds' courtship rituals in order to incorporate the distinctive bobbing, strutting and fluttering of birds into their performances. The show features original music, with the violinist taking on the role of Cupid. This show will delight all ages with colorful, animated characters, clownish antics, romance and ridiculousness in the pursuit of love!"
Performances are Thursday through Sunday evenings, with a performance slated for Labor Day Monday (September 6), through September 12. Each night's festivities at the Centennial Park Bandshell start at 6:30 p.m. with pre-show entertainment, with the show getting under way at 7:30 p.m. Food and drink are available on-site during performances.
Follow @nashvilleshakes on Twitter for weather updates and other announcements.
photos by Rick Malkin for Nashville Shakespeare Festival


Tom Angland, Brenda Sparks, Ricardo Puerto, Josiah Gibbs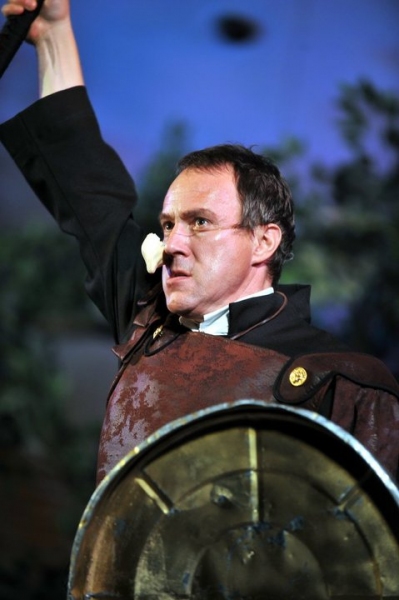 Tom Angland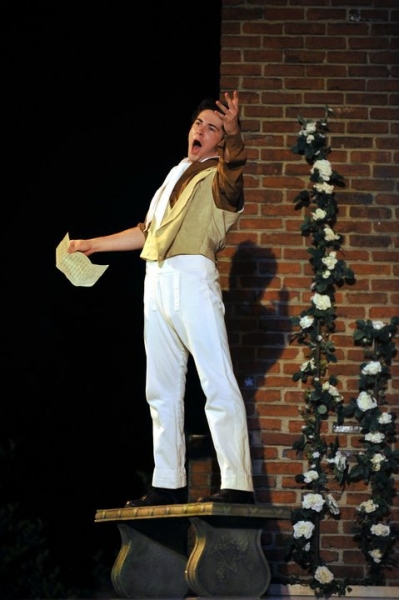 Ryan Brennan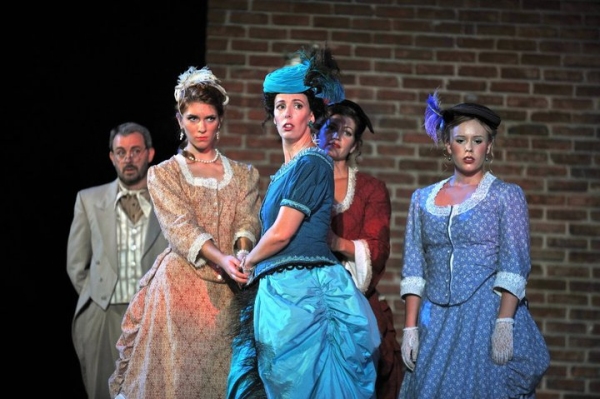 Mariah Parris and Nettie Kraft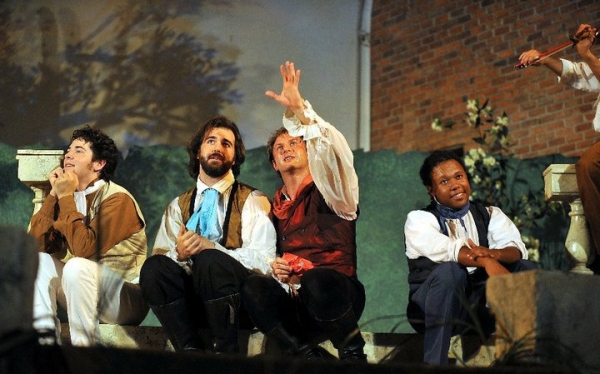 The men of Love's Labor's Lost

Hadassah Perry

Jeff Boyet

Jeff Boyet, Eric Pasto-Crosby and Alex Murray

Jeff Boyet and the ladies of Love's Labor's Lost

Jeff Boyet and Todd Elliott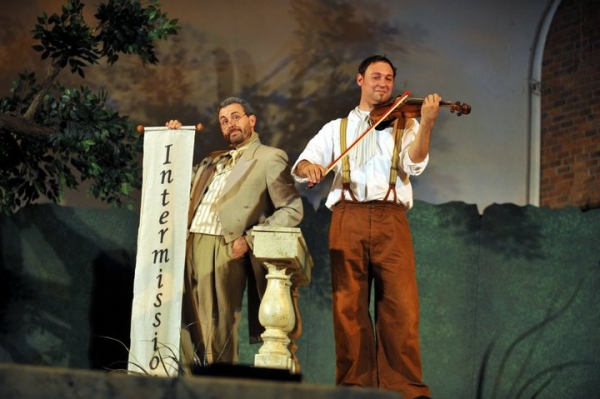 Jeff Boyet and Todd Elliott
Joe Robinson.jpg" />
Joseph Robinson and Shannon McMinn Hoppe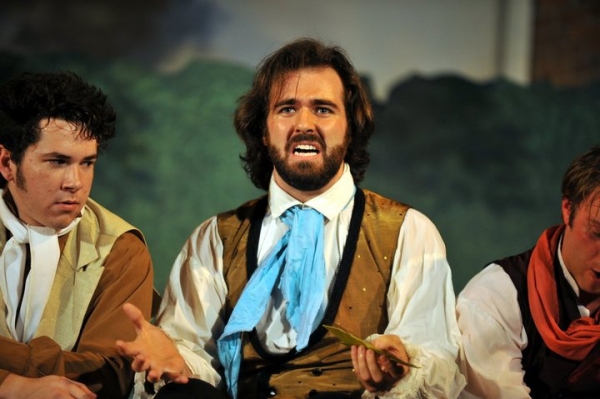 Joseph Robinson and the men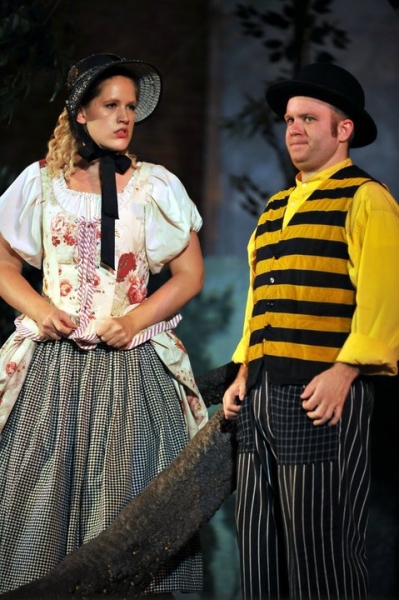 Katie Heaton and Alex Murray

Eric Pasto-Crosby and Shannon McMinn Hoppe

Elizabeth Lanie, Shannon McMinn Hoppe, Mariah Parris and Nettie Kraft

Eric Pasto-Crosby
Joe Robinson.jpg" />
Eric Pasto-Crosby and Joseph Robinson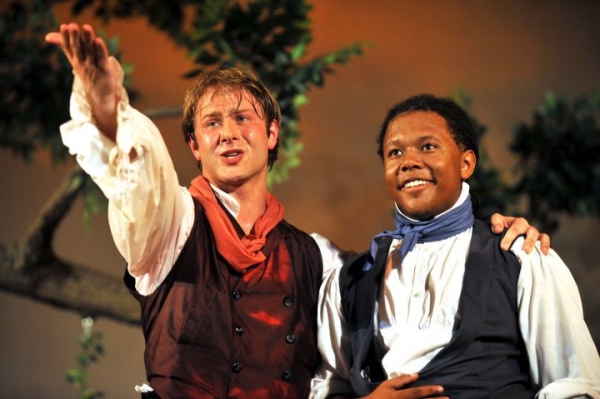 Eric Pasto-Crosby and Darian Deriemer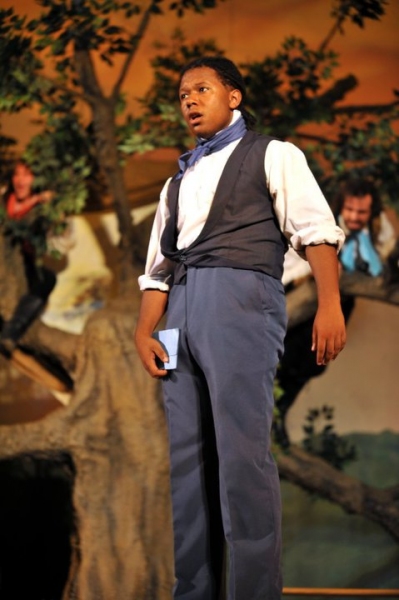 Darian Deriemer

Allie Huff and Brenda Sparks

Alex Murray

Josiah Gibbs and Brenda Sparks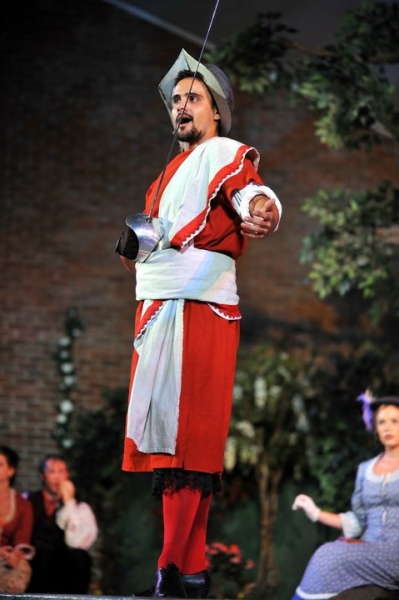 Ricardo Puerta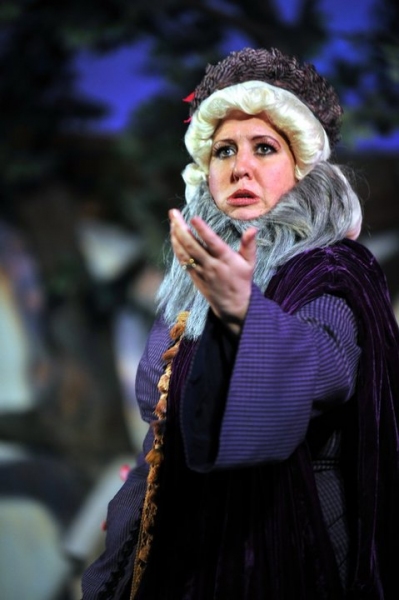 Brenda Sparks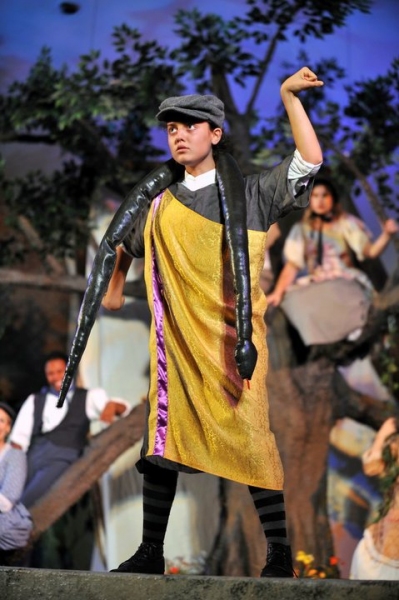 Allie Huff

Brenda Sparks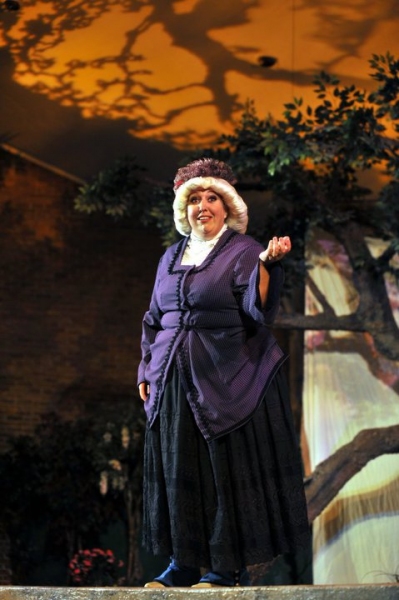 Brenda Sparks

The men of Love's Labor's Lost