GOOD MORNING, THEATERATI for May 3, 2017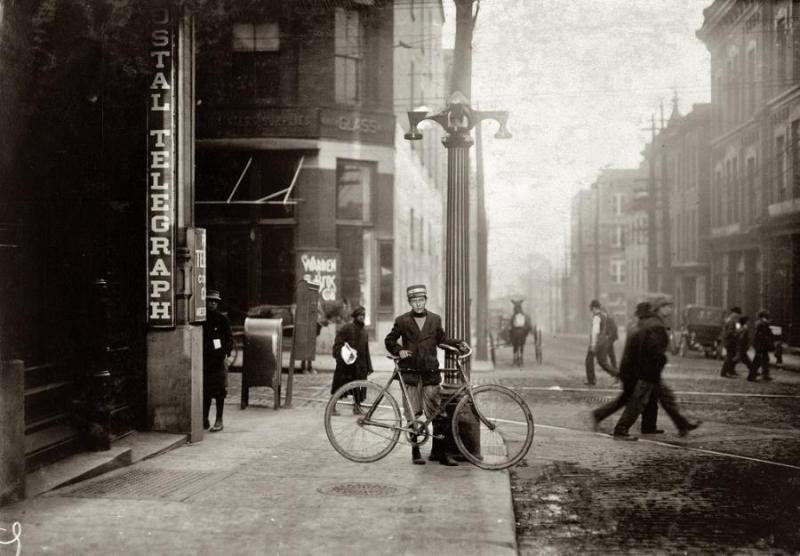 GOOD MORNING, THEATERATI! It's Wednesday, May 3, the day of THE BIG PAYBACK, the Community Foundation of Middle Tennessee's annual initiative to help local non-profits add to their coffers during a 24-hour online fundraising/giving extravaganza that has arts organizations coming up with new and clever ways to get their supporters to take part: We urge you to show your support throughout the day for your favorite arts non-profits and to help keep the lights on, the curtains up and your friends gainfully employed. Meanwhile, today's cover model - our best pal Jessie - scours the latest theater news in search of her next onstage opportunity. After making her stage debut recently in The Larry Keeton Theatre's My Fair Lady, she's been fairly chomping at the bit, as it were, to get back out in front of the footlights to pursue her career objective: stage stardom.
The 2017 Tony Awards nominations were revealed yesterday and, after an especially competitive season on Broadway, there were some surprises (Nathasha, Pierre and the Great Comet of 1812 led the way with 12 nominations, Hello, Dolly! garnered 11 - in every category in which the revival was eligible - and Dear Evan Hansen snapped up nine) and, as usual, some very expected honorees (like Patti LuPone and Christine Ebersole). We asked our readers for some reactions and here's what we got:
Joshua Waldrep: My only opinion on the Tony nominations are why wasn't Sunset Boulevard nominated for best revival? I know Glenn Close won years ago for the role so she's not eligible but at least give the show some recognition. Cats revival...couldn't care less. No Anastasia nothing? And nothing for Allison Janney for Separation? Hmm. But excited for Natasha, Pierre and the Great Comet of 1812 and Dear Evan Hansen.
Nancy Hickman McNulty: "Over-the-moon thrilled Ben Platt was nominated for Dear Evan Hansen. He did an amazing job and it was transformative theater at its best! Was lucky enough to be at the talkback and found him to be very humble and charming and the entire cast was a little awed by what they get to do every night."
Darryl Deason, the directing dentist, who barely has time for a root canal these days he's so busy fan-boying over Broadway: "I am fortunate to have seen 27 of the nominees! Ben Platt all the way for Best Actor in a Musical. Have seen four of the five Best Featured Actor in a Musical nominees. The role of Whizzer has never been sung like Andrew Rannells sung it. I have been a Mike Faist groupie since Newsies. I sat next to friends of Lucas Steele at Great Comet. My vote goes to Brandon Uranowitz. So endearing and real. No one else could have done what he did in that role. Excited that Rachel Bay Jones finally got a nomination. She was robbed for Pippin. Disappointed that my friend Alison Janney didn't get a nomination. Hello, Dolly! will be the revival favorite in lots of categories but watch out for the little musical. Falsettos has power. Remember Avenue Q beat Wicked. I am not really a Stephanie J. Block fan but she may have her first Tony."
Delores Adkins: "My only comment is, I really want to see Bette in Hello, Dolly!"
Erin McVay: "I'm just super surprised over The Great Comet of 1812."
Katherine Boettcher: "Sunset was robbed!"
Rachel Agee: "I say YAY for Jayne Houdyshell and also MAN I would love to see Josh Groban win a Tony. I don't think he will. But it would be so great. Also, I wonder if it's awkward now between Laura and Cynthia alternating those roles since one was nominated for lead and one was nominated for supporting (from the scenes I've seen online of them doing both parts, I think the nominations were accurate.)"
The other day when we asked people to share their own audition stories, we forgot to add our favorites: One time a guy whom I had cast and directed in his first musical came to auditions for The Rocky Horror Show and on his resume, it listed the show (La Cage Aux Folles) but under the "director" heading was someone else's name! When I inquired, he said he forgot I directed the show. He was not called back. Neither was the actor who showed up, hoping for a role in Picnic, who admitted to me that he had no clue what roles were available in the classic William Inge play because he had no idea what the show was about. We were nonplussed, to say the least.
Today, we expect big things from Patrick Kramer, the king of social media who is at the helm of today's @BWW­_Nashville Twitter Takeover. The erstwhile Lucky Stiff, Young Frankenstein, Assassins - you name it, the altogether versatile Mr. Kramer has done it! - star, who has a resume unparalleled in local theatre (which includes numerous Facebook Live videos and a passel of snarky Twitter posts and comments to his credit) seems perfectly suited to keeping you entertained in 140 characters or less! Tomorrow, Joanna Hackman and Daniel Hackman of Chaffin's Barn Dinner Theatre's Beau Jest will enthrall you with their prescient analysis and sparkling wit, while on Friday the cast and crew of Distraction Theatre's The Complete Works of William Shakespeare Abridged will keep you up-to-date in iambic pentameter.
Today in theater history: Susan Stroman's popular revival of Meredith Willson's The Music Man, starring Craig Bierko and Rebecca Luker, opened in 2000. The first-ever revival on Broadway of Rodgers and Hammerstein's South Pacific, starring Paulo Szot, Kelli O'Hara and Matthew Morrison - under the direction of Bartlett Sher - opened in 2008 (oh, crap! "Cockeyed Optimist" just started playing in my brain again!); and in 1911, Minnie Maddern Fiske (aka Mrs. Fiske, so memorably referred to in All About Eve) opened in Mrs. Bumpstead-Leigh on the Broadway - that's a fact worth noting for certain.
We're sending out happy birthday wishes and imploring today's birthday babies to live life dramatically, including our pal Lori Woodard-Hoyt, the stage mother of all stage mothers, and Casey Gilbert, the talented young Texas A&M grad (who matriculated [!] at Belmont University and played a quite memorable and entertaining Esther Smith in Meet Me in St. Louis while in Nashville) who now is making her home in the Big Apple! They're both swell and they share their special day with, among others, Marlon Brando, Leslie Howard, Marsha Mason, Alec Baldwin and Tony nominee David Hyde Pierce, who we suspect will get a special serenade from the Divine Miss M before the day is out!
That's it for today, gentle readers, but we hope you'll heed our advice that no matter where you are in the world today you will CELEBRATE THE MAGIC OF LIVE THEATER!