BWW Review: CHILDREN OF GOD at Segal Centre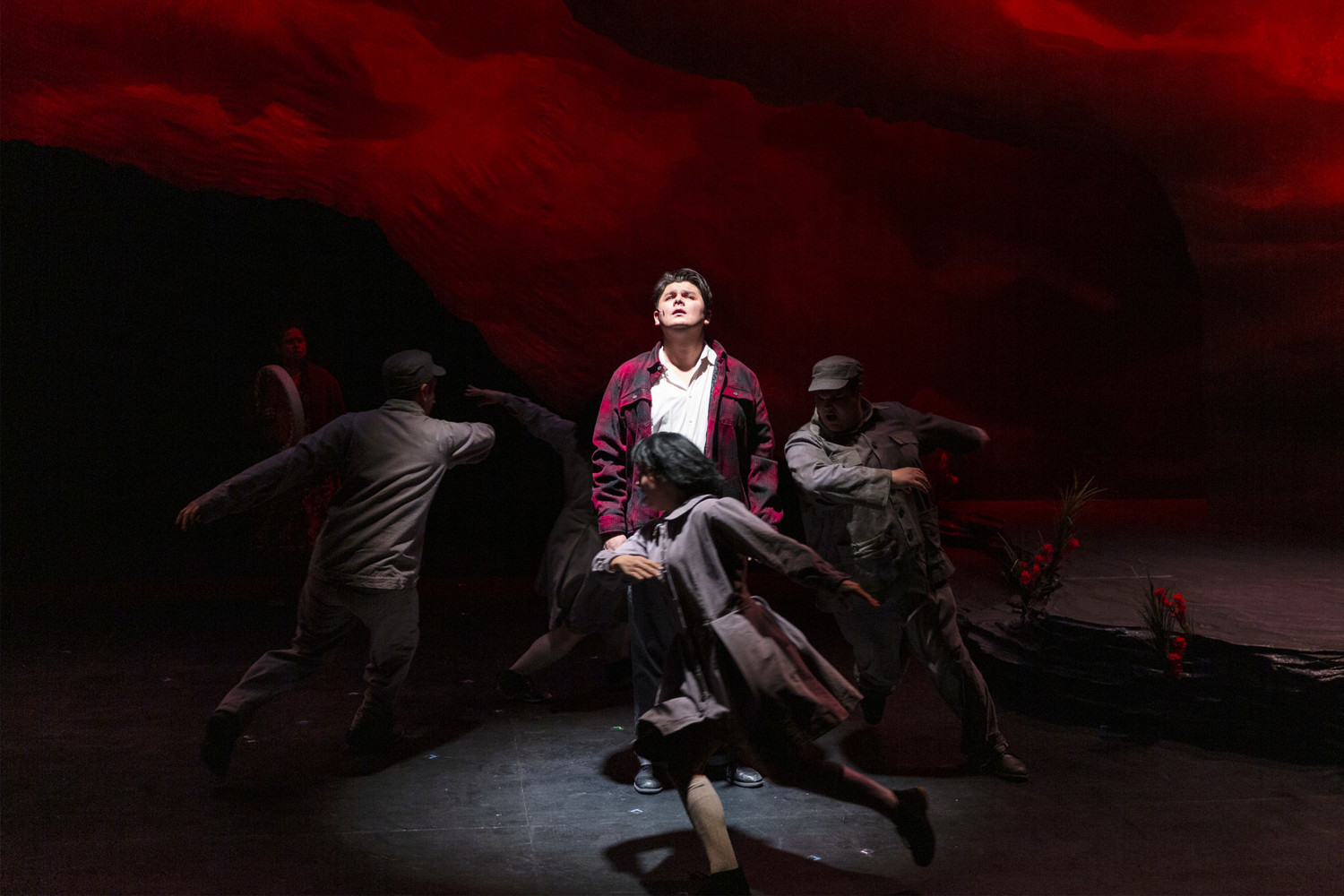 How do you transform decades of trauma and silence into a moving piece of musical storytelling? Ask Corey Payette.
He's a Vancouver-based Oji-Cree artist and the creative force behind Children of God, a brilliant and beautiful new musical that explores one family's experience in Canada's notorious residential school system.
His work really is transformative. In spite of the difficult subject matter, it's clear from the start that the play's intention is not to dredge up pain for the sake of spectacle, but to honour and foster healing.
Indeed, the production is extremely conscientious and offers a "safe space" where audience members can exit the theatre, take a moment to breathe and return on their own time.
Payette wrote the book, music and lyrics for the show, as well as taking on the role of director, and his gamble completely paid off.
The music for this show is absolutely beautiful. It's haunting and powerful and incorporates elements of Aboriginal language, drumming and dance traditions. It's an incredibly humane and thoughtful tackling of a not-so-distant and acutely painful past. (As the program helpfully reminds us, there are an estimated 80,000 residential school survivors still alive in Canada today.)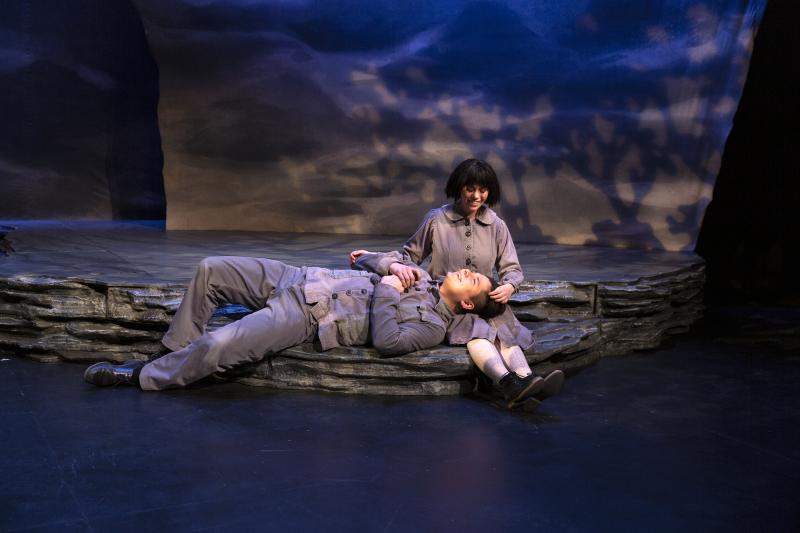 The action of the show follows two siblings, Tommy and Julia, who are forced to live in a residential school where they are stripped of their language and culture. The play compassionately handles issues of sexual abuse, suicide and systemic violence without straying into the territory of the gratuitous or even explicit.
The actors, the majority of which are played by Indigenous artists, are an absolute revelation. Dillan Chiblow is the emotional heart of the show as Tom/Tommy, the young boy and survivor who makes it out of hell only to find himself lost years later.
Chiblow, who is reprising his role from the Citadel Theatre's production in Edmonton, brings a rich and powerful voice to the chorus of staggering talent on this stage. Cheyenne Scott, who also played the role of Julia in the National Arts Centre's much-acclaimed production, presents the perfect image of girlish innocence marred by violence. She is sensational.
And Michelle St. John completes the family trio as their mother, Rita, who brings a real sense of gravitas to every moment she spends onstage. Her voice provides a beautiful contrast with that of the other young women, as she commands an incredible range.
I can't complete this review without a nod to David Keeley and Sarah Carlé, who take on the difficult roles of the oppressive Catholic priest and nun who run the school. They play their at-times cruel roles with admirable dedication and strength. Children of God is not a play of black-and-white morality and both these characters reflect the complex understanding of abuse and intergenerational trauma that is the living, breathing core of the play.
It's also visually impressive, using a simple static set piece in combination with an excellent lighting design. With a stacked cast and creative team, a fabulous score and an elegant moving story, it's no wonder the play has garnered glowing reviews across the board.
Children of God runs till Feb. 10 at the Segal Centre for Performing Arts.
Related Articles View More Montreal

Stories

Shows
Marilla Steuter-Martin is a journalist based out of Montreal. She has been involved in theatre for over a decade.