Photo Flash: First Stage Presents BIG RIVER: THE ADVENTURES OF HUCKLEBERRY FINN
Adapted for family audiences from the Tony Award- winning Broadway musical, BIG RIVER: The Adventures of Huckleberry Finn tells the story of Huck and his friend Jim, a slave, as they travel along the mighty Mississippi River. Huck tries to help Jim escape to freedom and reunite with his family. Their shared journey of discovery proves humorous, suspenseful and heartwarming. Mark Twain's timeless classic comes alive on stage at First Stage in this coming-of-age musical which features live bluegrass music with fiddles, guitar, harmonica, piano and more.
With captivating live music under the musical direction of Paul Helm and with new arrangements and orchestrations by William Yanesh, BIG RIVER: The Adventures of Huckleberry Finn will inspire as it enlightens. This is a world premiere co-production with The Lyric Theatre of Oklahoma, in association with Rogers and Hammerstein Theatricals and First Stage. Support for BIG RIVER comes from Sponsor, Actuant Corporation, Producers, Julia and Bladen Burns, with workshops and related activities sponsored by the Greater Milwaukee Foundation.
BIG RIVER: The Adventures of Huckleberry Finn runs March 15 - April 14, 2019 at the Marcus Center's Todd Wehr Theater, located at 929 N. Water Street in downtown Milwaukee. Tickets can be purchased in person at the Marcus Center Box Office at 929 N. Water Street, by phone at (414) 273-7206 or online at www.firststage.org. Performance runtime is approximately 90 minutes, including intermission. Suggested for families with young people ages 10 - 17+.
Director Marti Gobel commented, "It is with great joy that I work on BIG RIVER: The Adventures of Huckleberry Finn at First Stage. Mark Twain has offered us a story of one of the most powerful friendships found in the American canon. Through the friendship of Huck and Jim we can also come to a greater understanding of the beauty found in unlearning some of this country's negative traditions. Along with this most powerful friendship, we have the majesty of the Mississippi River to help us on our storytelling journey. It is an honor to work on the second production of BIG RIVER under the First Stage umbrella."
"We are proud of being a part of the team to bring this re-imagined classic to the stage," added First Stage Artistic Director Jeff Frank. "Our friends at Adventure Theatre-MTC worked with a group of 'consensus organizers' - more than 100 African-American civil rights and community activists who offered their feedback during the script development process.
Removing racial slurs from the script was an early step. As their Artistic Director Michael Bobbitt shares, 'We are maintaining the history of the piece and the essence of Mark Twain's novel, but we're getting rid of anything that is offensive or reinjuring for people.' In addition, this new adaptation for family audiences further underscores the moral authority of a runaway slave like Jim and a young slave named Alice; in this new version, it is Alice rather than Huck who introduces and frames the story to be told, and Jim and Huck share much of the narrative load. In telling that story, our focus will be on the growing friendship between Huck and Jim, who drift down the Mississippi toward slavery while finding freedom, as their love overcomes the hatred that threatens to drown them."
Photo Credit: Paul Ruffolo.

Georgina Pink and Luke Brotherhood

Terynn Erby-Walker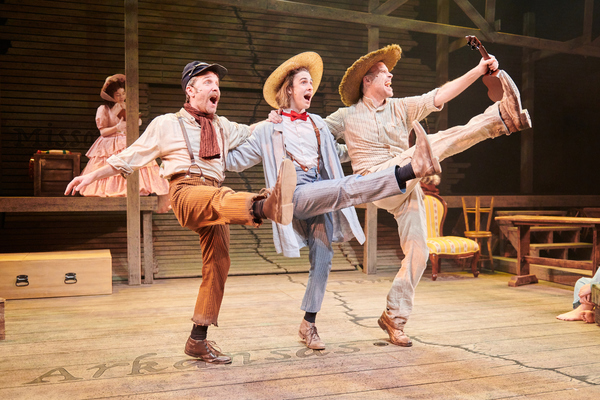 Chris Klopatek, Luke Brotherhood and Matt Daniels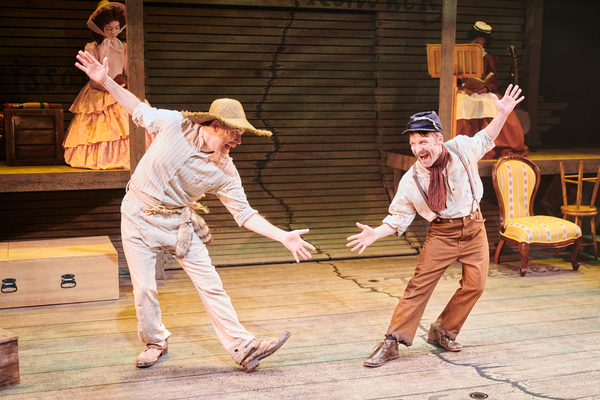 Matt Daniels and Chris Klopatek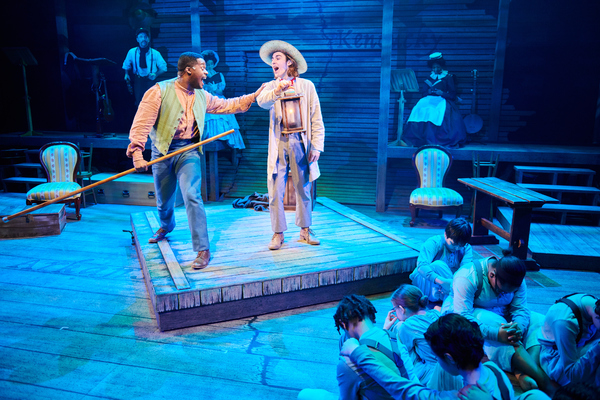 DiMonte Henning and Luke Brotherhood

Chris Klopatek, Andrew Crowe, Georgina Pink and cast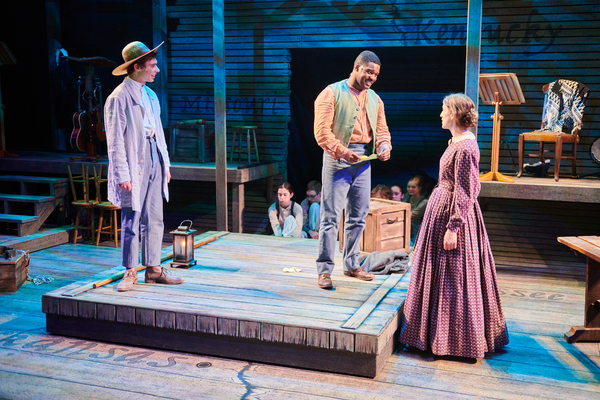 Ben Kindler, DiMonte Henning and Kat Wodtke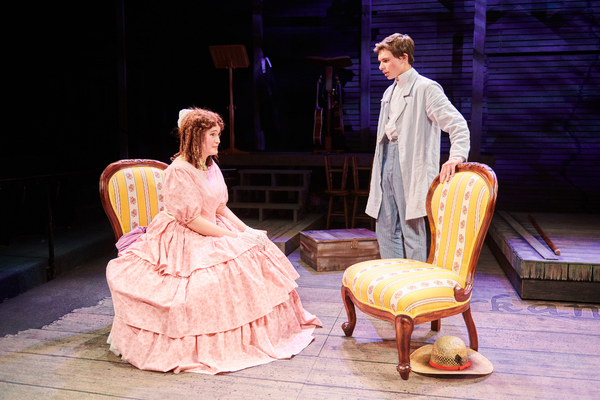 Mackenzie Ross and Ben Kindler

Tarynn Lassiter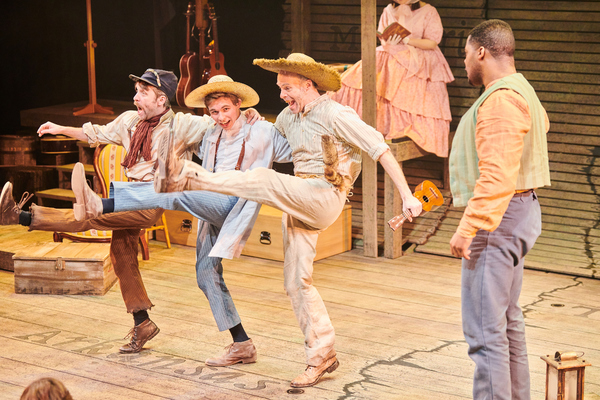 Chris Klopatek, Ben Kindler, Matt Daniels, and DiMonte Henning

DiMonte Henning and Ben Kindler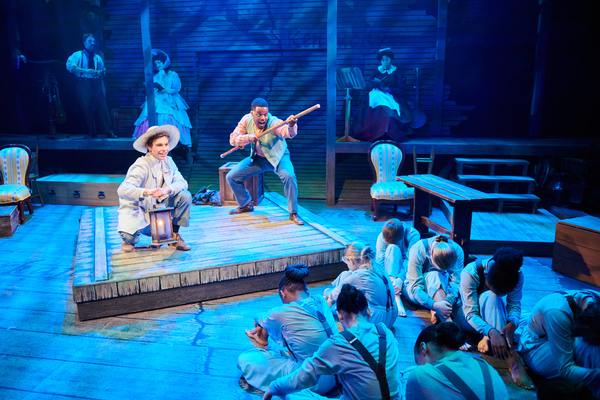 Ben Kindler, DiMonte Henning and cast

Kat Wodtke and cast in BIG RIVER