Click Here for More Articles on SHAKESPEARE SPOTLIGHT
Photo Flash: First Look at Tennessee Shakespeare's THE COMEDY OF ERRORS
THE COMEDY OF ERRORS by
William Shakespeare
, directed by
Tony Simotes
, is being produced by Tennessee Shakespeare Company in partnership with the University of Memphis' Dept. of Theatre & Dance at the University of Memphis Theatre Building (3745 Central Avenue), now through June 18. BroadwayWorld has a first look at the cast in action below!
Featuring a professional cast of actor-musicians and directed by Shakespeare & Company co-founder Tony Simotes, the production sets Shakespeare's shortest, wildest play in the exotic and dangerous Greece of 1600. The story features two sets of identical twins, who, along with their parents, were separated shortly after birth on the high seas. Now, more than 20 years later, Antipholus (the master) and Dromio (his servant) come to a new land that is hostile to foreigners. Little do they know, their father, chasing after them, is imprisoned and facing execution for crossing the border until he can find someone to pay his bail. And little do they know, their identical twin brothers live here! It makes for the funniest, most bizarre day in the country until a final familial revelation changes everyone's lives forever.
Performances:
June 8 Preview/Free Will Kids Night at 7:00 pm
June 9 Preview at 7:00 pm
June 10 Opening/Post-show reception at 7:00 pm
June 11 Performance at 3:00 pm
June 15 Performance/Free Will Kids Night at 7:00 pm
June 16 Performance at 7:00 pm
June 17 Performance at 7:00 pm
June 18 Closing at 3:00 pm
*Produced under agreements with the professional entertainment unions: Actors' Equity Association and The Stage Directors & Choreographers Society.
Photo Credit: Joey Miller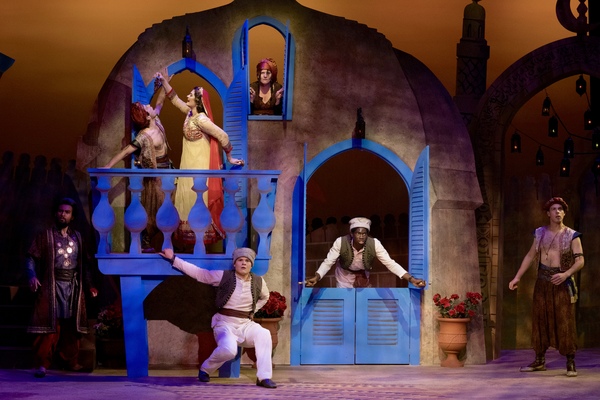 The wild door scene from Tennessee Shakespeare Company's production of THE COMEDY OF ERRORS
Joey Shaw
(Antipholus of Syracuse) and Blake Currie (Dromio of Syracuse) are already confused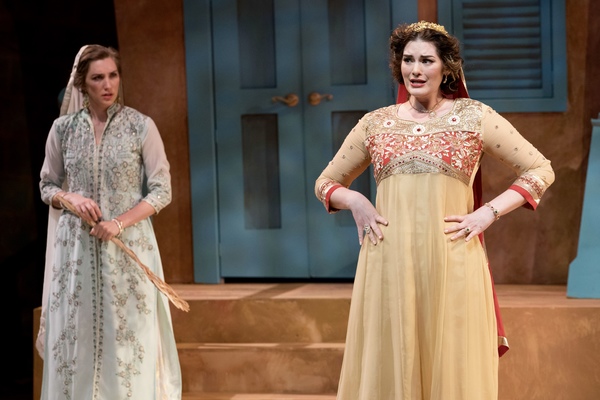 Rachel Brun
(Luciana) and Claire Hayner (Adriana) argue the virtues of men

Related Articles
More Hot Stories For You