BWW Review: THE SPITFIRE GRILL at Penobscot Theatre - Bangor, ME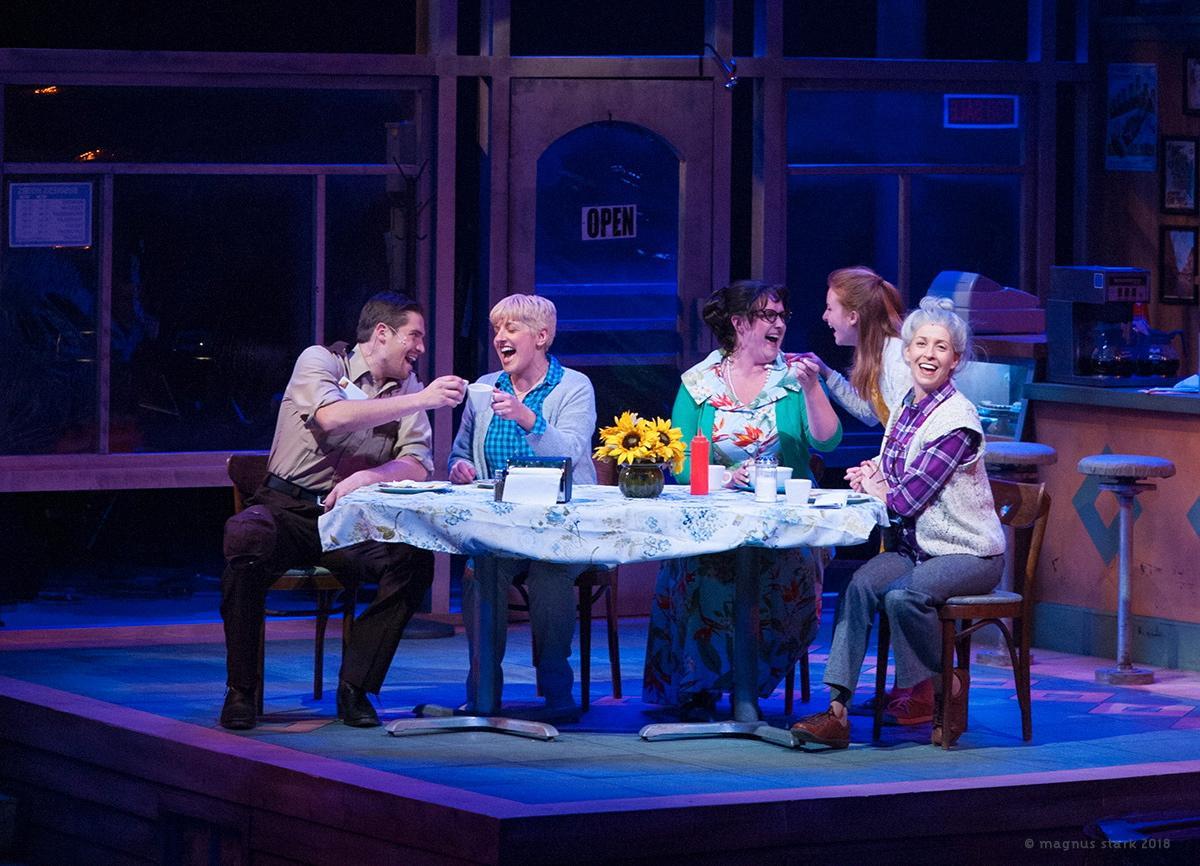 They say that music feeds the soul. The Penobscot Theatre Company in Bangor fed the souls of their audience with their performances of "The Spitfire Grill." This musical, based on the film of the same name, is currently running from April 27th - May 13th. Even those who haven't seen the film can appreciate this show.
The musical is set in the small, fictional town of Gilead, Wisconsin. It is centered around the local diner, The Spitfire Grill. The Grill, as it's called, is run by Hannah Ferguson (Kelly Lester) who in her old age is trying to sell the diner. She is aided by her nephew, Caleb (Scott Johnson) is a laid-off quarry worker turned real estate agent who tries to control everything around him, including his wife, Shelby (Brianne Beck). Their lives change when Sherriff Sutter (Ira Kramer) brought Percy Talbot (Elizabeth Flanagan) to the grill after she was released from prison. The Fergusons take in Percy and employ her at the diner.
The set, designed by Sean McClelland, reflected the play's theme by being centered around the diner where most of the action takes place. The contemporary setting and theme of the play are what make it relatable to the audience members. Many of whom live in small, economically depressed towns like Gilead.
In light of these situations, "The Spitfire Grill" encourages its audience to face challenges that come their way during this season of their lives, even if it means putting aside one's differences to help others in need. I would recommend this musical to anyone who enjoys a heartwarming story. For more information about this production or to purchase tickets, you may visit the Penobscot Theatre's website at penobscottheatre.org or call them at 207-942-3333.
Related Articles View More Maine

Stories

Shows
Mika Lindsay Ouellette is a 2014 graduate of the Master of Education program at the University of Maine. She currently works as a bilingual customer (read more...)