BWW Review: THREE SISTERS at American Players Theatre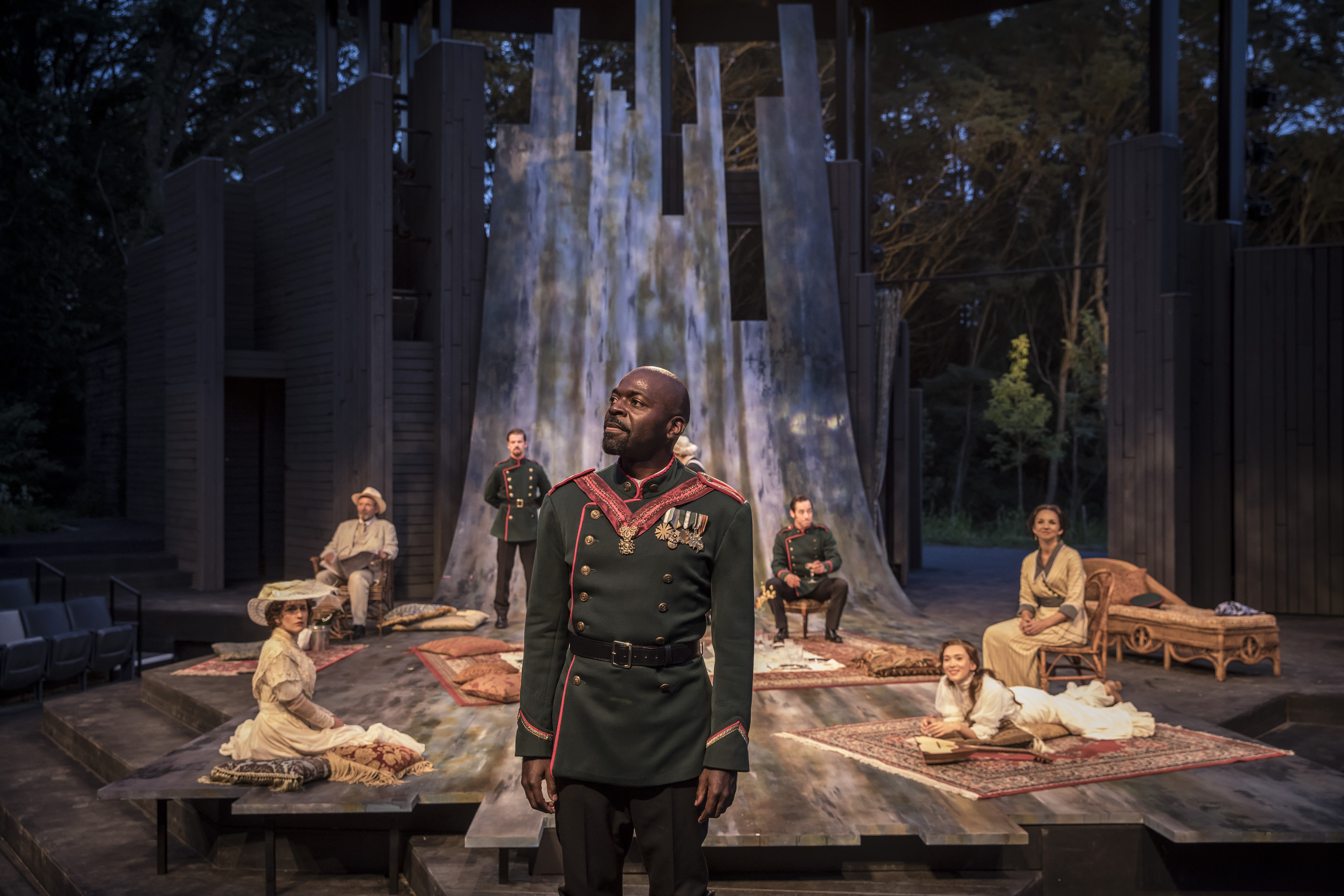 Humans yearn for what we do not have. It is the trademark of our species. We seem to never be satisfied, always longing for more, better, bigger. Though this play is set a century ago in Russia, it could not be more relevant to our current culture.
Three Sisters tells the story of Olga, Masha, and Irina (and to a lesser extent, their brother Andrei). They are trapped in the monotony of country life. There's something so relatable about their constant struggle to get to Moscow. They live dreaming of the glory of the past and longing for the hopeful days of the future. They never embrace the present. Kelsey Brennan is the disenchanted Masha. Her flashes of passion, whether they are caused by love or anger, are beautifully played in contrast to her default attitude of boredom. She is all fire and ice, there is no middle ground.
The only person who sees himself as happy is a classic fool. His refrain of contentment is an empty claim, repeated to convince himself that everything is alright in his world. The rest of the characters are weary and no one seems satisfied with their lot in life. Olga wishes she was married, regardless of passion. Masha wishes she was free. They all long for what they don't have.
The set is one of the most beautiful I've seen at the American Players Theatre. It makes the most of the newly designed space, allowing an open view of the fields behind the stage and incorporating them into the show. William Brown's direction is successful in its simplicity. Three Sisters is a play filled with monologues philosophizing on the purpose of life. Brown keeps the audience focused on the speaker, stripping away distractions.
All of the main cast members' transformations over the course of the play are incredibly well done. Through subtle shifts in the way their hair is done and the colors they wear, they become the embodiment of their exhaustion. The sparks of life that we see in the first scene slowly fade into oblivion as they resign themselves to their fate. Praise goes to costume designer Rachel Anne Healy for her deft orchestration of the change.
BOTTOM LINE: Three Sisters is a melancholy play. It's full of reflection without much action, but in the hands of these talented performers it's impossible to look away.
The American Players Theatre is open until October 22 for its regular season. It just opened the second half of its 2017 season, which includes Three Sisters. Pericles, Prince of Tyre is an obscure Shakespeare show (details below). It's a rare treat to find a production of that adventurous story. A View from the Bridge is one of Arthur Miller's famous plays. The intense production at APT is not to be missed. The audience will be on the edge of its collective seat from start to finish as the drama unfolds.
APT will continue to show a rotating selection of eight different plays over the next two months. Currently in the Hill Theatre, William Shakespeare's A Midsummer Night's Dream is playing along with an adaptation of Georges Feydeau's French farce A Flea in Her Ear, and an adaptation of Edmond Rostand's swashbuckling romance Cyrano de Bergerac. The 201-seat, indoor Touchstone Theatre is currently offering Yasmina Reza's The Unexpected Man and Jean Genet's The Maids. Further information can be found at APT's website,
americanplayers.org
. Tickets for performances and events can be ordered online, in person at APT or by calling the Box Office at 608-588-2361.
Pericles, Prince of Tyre
By William Shakespeare, directed by Eric Tucker
The most epic of Shakespeare's late romances, Pericles, Prince of Tyre sails from island to island in search of love and a place to call home. This particular production is like none APT has ever staged. Directed by BEDLAM theater company's award-winning artistic director Eric Tucker, the ensemble consists of just 10 actors playing in excess of 25 roles. Stripped to its elements, the result is funny, poignant and instantly relatable - even in its more fantastic moments - creating a story that spans oceans, decades and the expanse of the human heart.
A View from the Bridge
By Arthur Miller, directed by Tim Ocel
In Eddie and Beatrice's humble and hardworking Brooklyn neighborhood, family ties are a fierce point of pride. Case in point, Bea's orphaned niece, Catherine has lived with them since she was a child and is now ready to make her way in the world, though Eddie seems reluctant to let her grow up. When the couple agrees to take in two of Bea's cousins, Marco and Rodolpho, Catherine and Rodolpho start spending more time together, fanning Eddie's hot temper and driving the family to an emotional boiling point. A Greek Tragedy set in 1950s Brooklyn.
-----------------------------
The theater's outdoor seats are comfortable, but definitely bring a jacket, rain parka, blanket, bug spray or sun block depending on the weather. The show will go on even if it's chilly or drizzling. There are easily accessible restrooms and concessions at both the newly renovated 1,089 seat Hill Theatre and the 201-seat Touchstone Theatre. There are also picnic tables for those who bring lunch or dinner for before a show.
There are plenty of camping/B&B/cabin/hotel options nearby, depending on your preference. You can find additional information about where to lodge, restaurants and other attractions on
APT's website
. For more information about APT and Spring Green, WI visit its website. Spring Green, Wi is only 6.5 hours from Indianapolis and makes a perfect weekend getaway! There are attractions for the entire family in addition to the APT, including the Wisconsin Dells water parks, House on theRock, Taliesin and a golf resort.
Photos Courtesy of the American Players Theatre.