BWW Review: JOSEPH AND THE AMAZING TECHNICOLOR DREAMCOAT at The Palace Theater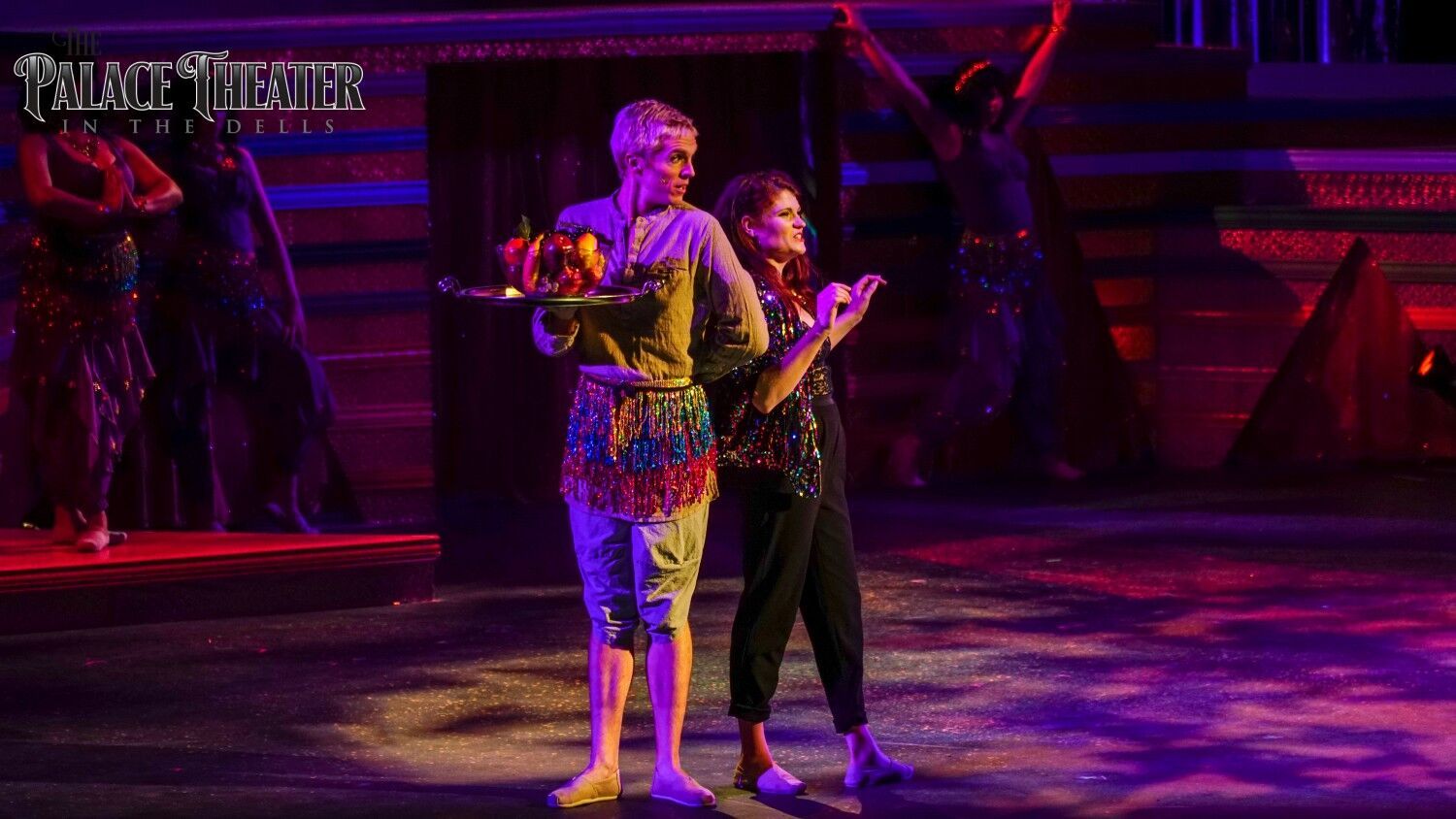 In an eclectic explosion of music, raging from Disco to Elvis and all things in between, The Palace Theater presents Joseph and the Amazing Technicolor Dreamcoat! The overall experience is, indeed, Amazing! The Palace Theater does it right. From the initial front desk to the meeting of the cast, every time I have visited this venue, I have been impressed.
The cast in this heavy dance show, never drops its energy, which is quite a feat considering how taxing it surely must be.
We initially meet The Narrator (expertly portrayed by Elya Faye Bottiger) who prepares us for the tale about to unfold with poise and a commanding stage presence. She carries this same presence throughout the performance yet can yield the stage when the spotlight is not on her.
Joseph (wonderfully done by Kevin Korczynski) brings not only high energy to the role, but also just enough humility to make the performance real. Watching him perform this role, you feel blessed to be able to see him in such an intimate venue. His portrayal of Joseph is so spot on, that it feels as though the role was written for him.
Under the direction of the fabulous Michael Bruno, and the choreography of the wonderful Josh Hayes, the musical easily flows from one scene to the next. The cast is so good that no only is this done flawlessly, but it appears to be effortless.
Cast to near perfection, The Pharaoh (Jamie Michael Parnell) steals the show as he gyrates Elvis-like across the stage and into the star struck audience. Patrons swoon as he sings to them, maintaining not only character, but also energy and fantastic vocals.
There are many surprises, including (spoiler alert!) giant bananas, to delight audiences of all ages. Go! Immerse yourself in a show of Biblical proportion. This is the show that dreams are made of!
The Palace Theater is proud to present Joseph and The Amazing Technicolor Dreamcoat on stage March 29 through May 5. This Palace Theater production stars Kevin Korczynski as Joseph and Elya Faye Bottiger as the Narrator. This thrilling musical adventure follows the Biblical story of Joseph, the favorite son blessed with prophetic dreams, on his journey to Egypt after being sold into slavery by his brothers. Audiences will enjoy an engaging crazy quilt of musical styles, includes the popular songs "Go, Go, Go Joseph" and "Any Dream Will Do," performed by an all-star cast selected from New York and Chicago casting calls. Ticket prices range between $19.95 - $64.95. Tickets are on sale now at www.dellspalace.com or (608) 253-4000.
The Palace Theater production is Directed by Michael Bruno and Choreographed by Josh Hayes, and features Musical Direction by Lizzi Haller. Joseph and The Amazing Technicolor Dreamcoat also features scenic design by Kyle Dixon; Prop Design by Trent Loggins; Costume Design by Christina Leinicke; Lighting Design by Sue Ellen Berger; Sound Design by Patrick Summers; and Stage Management by Margaret Bystrek.
Joseph and The Amazing Technicolor Dreamcoat Performance Schedule:
Wed, Thur, & Sun. 1 p.m.
Fri & Sat. 7 p.m.
Recommended Ages: 6 and up.
Running Time: 2 hours Tickets for Joseph and The Amazing Technicolor Dreamcoat are priced from $24.30-$64.95 (including dinner packages), with children under 12 at $19.95, Active Military, Local, and Group discounts available. Group rates are available for groups of 15 or more. Please call 608-253-9000 for Group Sales. To reserve tickets, please call the Palace Theater Box Office at 608-253-4000 or visit http://www.dellspalace.com/ for more inform.
The Palace Theater The Palace Theater is a state-of-the-art, theater destination, producing classic Broadway musicals, as well as bringing to life many of your favorite Disney classics and Tribute Artists. The Palace Theater will produce an annual subscription series of three to four family-friendly shows, while serving a sumptuous meal or snack. The Palace Theater is a wonderful value for the entire family, and will build extraordinary memories to be cherished forever!
The Palace Theater, Wisconsin Dells' newest professional theater is located at 564 Wisconsin Dells Pkwy South, Wisconsin Dells, Wisconsin. 53965 608-253-4000 | www.DellsPalace.com
Media Contact: Mitch Stanek 608-253-4000 x107 | mitch@DellsPalace.com
The Palace Theater is a state-of-the-art, 700-seat, regional theater destination that produces classic American musicals in a style and quality consistent with that of Broadway. The Palace Theater produces a number of family-friendly, classic musical revivals annually, while serving a full meal included in the ticket price. With an ideal location across the street from the Wilderness Hotel and Golf Resort, the country's largest waterpark resort, the Palace Theater is likely to become a major cultural and tourism attraction for the Dells' 5 million annual visitors. The community of Wisconsin Dells is predominantly comprised of the City of Wisconsin Dells and the Village of Lake Delton. Its roots as a tourism community date back more than 150 years when the first visitors came for scenic tours of the Wisconsin River with towering sandstone cliffs hugging its shores. Today, Wisconsin Dells is widely recognized as "The Waterpark Capital of the World!®"