The Blank Theatre Young Playwrights Academy Spring Session Begins Next Week
Enrollment ends on February 4 for the 2023 spring session of The Blank Theatre's Young Playwrights Academy (YPA).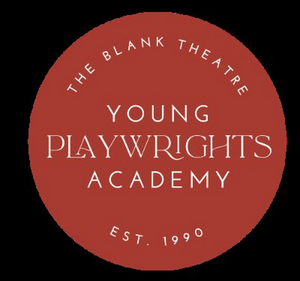 Enrollment ends on February 4 for the 2023 spring session of The Blank Theatre's Young Playwrights Academy (YPA). All classes, which begin on February 6 and run through April 12, are conducted live online. YPA gives young playwrights an opportunity to learn from some of the best writers in Los Angeles and beyond. YPA offers weekly classes, writing assignments, feedback, and goal setting aimed at helping them discover and develop their own unique voices and points of view. Admission is granted based upon evaluation of a short writing sample and brief artistic statement.

There are two courses: Beginner Playwriting and Advanced Playwriting. Each course includes 10 class sessions - eight working class meetings (90 minutes each), one master class led by a working writer, and performance showcases of each student's work performed by professional actors. This session's instructors are (in alphabetical order) Dan Giles, Dahn Hiuni, Penelope Lowder, and Vasanti Saxena. Complete course descriptions and more info on the instructors is available on https://www.theblank.com/ypa.

The 2023 spring session also introduces the Jane Brinkley Memorial Scholarship, awarded to a young writer who demonstrates values of kindness and generosity as well as a gifted voice in their writing. Together with her parents, Rachael and Ben, The Blank is proud to honor the memory of three-time Young Playwrights Festival winner Jane Marin Brinkley, who was an artist and activist, gone from this world far too soon. Said Bree Pavey, Blank Theatre Producing Director, "Jane and her family left an indelible mark on everyone at The Blank, and we are happy to be able to honor the gifts she shared with YPF and the world by awarding another like-minded artist the opportunity to further develop their own gifts."

The recipient for this session is Ephraim Smith, currently a senior at Egg Harbor Township High School in Egg Harbor Township, New Jersey. An actor as well as a writer, his most recent credit is Charles in Blithe Spirit in December 2022. Having been a writer since age 11, he has always loved telling gritty stories with even more gritty characters, drawing lots of inspiration from the music of Green Day, Evanescence, and others.

For three decades, The Blank Theatre has showcased the unique voices of talented writers ages 19 and younger. Its nationwide Young Playwrights Festival is the premiere venue for young people to share their original stories. As part of the YPF prize, winning playwrights receive world class mentorship opportunities. Now, that kind of education and mentorship to others is available through the Young Playwrights Academy.

The YPA experience provides a safe and nurturing atmosphere to empower young people to enhance their creative perspectives and enrich their writing. The Blank believes that artistic education must focus on eventually working in the professional world and, therefore, YPA offers hands-on practical learning to its students. Registration fee is $199.

To register, go to https://www.theblank.com/ypa.