Photos: First Look at BLISS (Or Emily Post Is Dead!)
MOVING ARTS presents the Los Angeles production of the Joint World Premiere, presented by Moving Arts at Atwater Village Theatre in association with Moxie Theatre of San Diego and Promethean Theatre of Chicago, of BLISS (or Emily Post is Dead!), written by Jami Brandli (Through the Eye of a Needle) and directed by Darin Anthony (Apocalypse Play). BLISS (or Emily Post is Dead!) will preview on Thursday, November 1 & Friday, November 2 at 8pm; will open on Saturday, November 3 at 8:00pm and will run through Sunday, December 2, 2018 at the Atwater Village Theatre, 3269 Casitas Ave. in Los Angeles, 90039.
It's 1960 and America is in the midst of a civil upheaval. But in North Orange, NJ, an immaculate suburb with all the trappings of a prosperous, modern society: afternoon tea parties, electronic appliances, and JELL-O!, "Progress and Science" are the buzzwords of the day. In this farcical, domestic tragicomedy, the classical Greek heroines, Clytemnestra and Medea, have been recast as pill-popping housewives, and Antigone is the lovelorn, teenage girl next door. Their "blissful" lives are upended when Cassandra, a colored girl new to town and cursed with the gift of prophecy, arrives with a mind to free them from their dark destinies.
Photo Credit: Chuma Gault (1), Allison Dillard (2), Mae Koo Photography (3-7)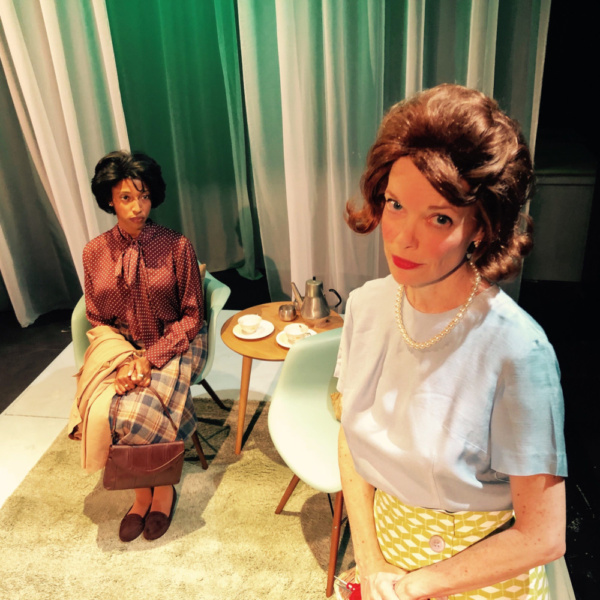 Jasmine St. Clair and Ann Noble

Jacqueline Misaye, Ann Noble, Jasmine St. Clair and Becca Gordon

Becca Godon and Jasmine St. Clair

Becca Gordon and Jacqueline Misaye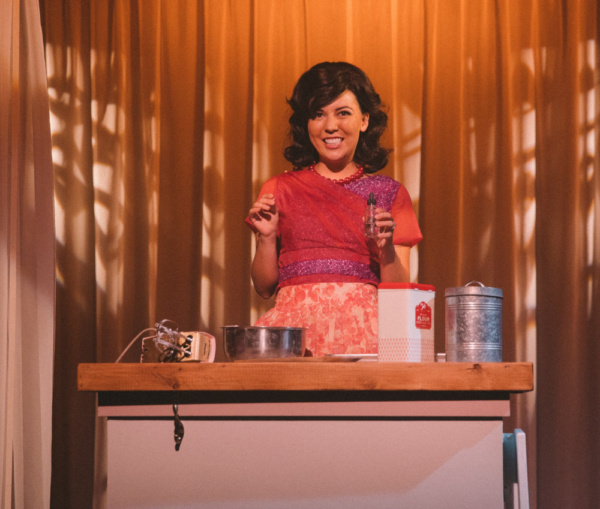 Jacqueline Misaye