PRODUCTION WITHOUT BORDERS Ft. Top Film Executives Scheduled For November 5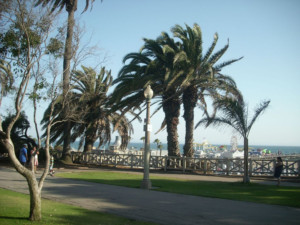 Cloud21 International (www.cloud21.com) and Kultura PR International (www.kulturapr.com) will present the "Production Without Borders" special event during the 2018 American Film Market on November 5, 2018 at 2 p.m. at the Laemmle Film Center in Santa Monica, CA (1332 2nd St, Santa Monica, CA 90401).
The by-invitation only event will host a panel featuring the top names in the industry, including:
Michael Benaroya, Founder, International Film Trust
Michael Benaroya is a producer and founder of International Film Trust (IFT) (www.iftsales.com), an international sales company, and Eclipse Films. As a producer, Benaroya has been responsible for critically acclaimed films such as "Lawless," "Kill Your Darlings," "The Words," and the Academy Award-nominated "Margin Call." Benaroya has produced 20 theatrical feature films and won an Indie Spirit Award for "Best First Feature" (first feature by director JC Chandor), as well as a National Board of Review Award for "Top 10 Independent Film," and an AACTA award for Best Picture. Benaroya has had films in competition at Sundance, Toronto, Berlin, and Cannes, among other major festivals. In 2012, he had the #2 and #3 films in the box office, simultaneously with "Lawless" and "The Words," films he both produced and for which he provided all the production "equity" financing.
IFT represents theatrical feature film productions from third party productions, as well as Benaroya's films, and has helped contribute funds to production for over a dozen films since its inception. Most recently, Benaroya launched Eclipse Films in order to create original content for film and television, with TV series having been optioned by major networks. He has also created four comic series, including one in development, co-created by Stan Lee.
Katya Mtsitouridze, CEO, ROSKINO
Leading ROSKINO (www.roskino.org), the state funded body responsible for promoting Russian films and filmmakers internationally, since 2011, Ms. Mtsitouridze is one of the most accomplished executives in the global film industry today. She is the creator and TV-host of the TV-show «This Is Cinema» and film expert for Russia's Channel One, and previously served as Variety Russia's editor-in-chief.
In 2008, she founded the Russian Pavilion at the Cannes Film Festival, which she heads to this day, and in 2014 she created and produced the first edition of the Saint Petersburg International Media Forum. In 2016, she received the First National Business Communication Award in the «Breakthrough of the Year» category for ROSKINO's partnership with Le Marché du Film in Cannes. Ms. Mtsitouridze is frequently asked to serve on the juries of major world film festivals, including Moscow International Film Festival and Cannes International Film Festival. She is a member of FIPRESCI, Russian Filmmakers' Union and National Academy of Motion Picture Arts and Sciences of Russia.
In 2017, in conjunction with the City of Moscow, Ms. Mtsitouridze initiated the Moscow Film Commission, an institution created to promote the city as a unique shooting location and to provide assistance to international film and TV production companies wishing to shoot there. During the event, Ms. Mtsitouridze will explain how the creation of a film commission in a city like Moscow will help to overcome borders in film production.
In May 2018, Ms. Mtsitouridze was named associate producer of Sergei Dvortsevoy's feature film "Ayka," the Palme d'Or nominated film for which Samal Yeslyamova was awarded the best female actress award at the 2018 Cannes Film Festival.
Larry Namer, E! Founder and President/CEO, Metan Global
An entertainment industry veteran with over 45 years professional experience in cable television, live events and new media, Larry Namer is a founding partner of Metan Global Entertainment Group (www.metanglobal.com), a venture created to develop and distribute entertainment content and media specifically for Chinese speaking audiences in China and abroad. MGEG recently launched the inspirational competition series The Bruce Lee Project in China, in conjunction with Company Films (co-owned by Keanu Reeves and Stephen Hamel), Bruce Lee Entertainment, LLC (Shannon Lee's Production Company) and Benaroya Pictures. Mr. Namer was involved in creating the series' original format and currently oversees sales and development for the project. The company recently launched the MGEG Film Fund I and serves as managing partner.
Recipient of many industry awards, Mr. Namer is the co-founder of E! Entertainment Television, a company now valued at over $3.5 billion USD, and the creator of several successful companies in the United States and overseas. Among those companies are Comspan Communications that pioneered Western forms of entertainment in the former Soviet Union and Steeplechase Media that served as the primary consultant to Microsoft's MiTV for developing interactive TV applications.
Andrei Zinca, President/Founder, Double 4 Studios
Andrei Zinca has worked, and successfully worn many hats, within the film industry over the last 40 years, from director to CEO of several field-related companies, including the Miami and Los Angeles based Double 4 Studios (www.double4studios.com). He has thoroughly sown his creative industrial oats, making him highly knowledgeable and well connected with many pioneers and tastemakers in the global film and television industries. Mr. Zinca is a native of Romania, where he graduated from the Institute for Film and Theater Studies. Once in the United States, he completed his graduate studies at USC in Los Angeles. As a director and producer, he was one of the pioneers of scripted production in the US Hispanic television market and was nominated for several regional Emmy Awards. In 2005, he reconnected with the Romanian film and TV industry and since then, he directed and/or co-produced in Romania one TV series, two features, and served as line producer for a major US production. For a few years now, he's been working in partnership with The Romanian Film Fund (C.N.C.), and the Romanian Filmmakers Association ( U.C.I.N.) to promote cooperation between creative and financial forces in the entertainment industries in the US and Romania. His work as a director and producer was awarded in international film festivals in the US, and in Romania by The Filmmakers Association, The TV Professionals Association and The Producers Guild.
Award-winning British filmmaker Kate Rees Davies will moderate the hour-long panel. Six of her shorts have screened at Cannes and her feature film "Altered Perception" recently was released theatrically in the USA and is now available on DVD, Amazon and iTunes. She was the first independent filmmaker to shoot on 4K with the Sony F65 and as a result, has had her work distributed on the Sony 4K TV. She has several projects in various stages of development and pre-production and is currently exploring the world of VR. Her next project in development is a documentary about women in rock and roll. She also serves on the board of Women In Media, The Alliance of Women Directors and NAMIC, and is a strong advocate for creating more opportunities for women and underrepresented communities within the entertainment industry. She organized and moderated the 2017 AFM panel "The Future is Female," featuring Geena Davis.
Media and industry executives will have the chance to meet and mingle with the panelists at an exclusive VIP reception, presented by Enjoy European Quality (E.E.Q.). E.E.Q. is a project co-funded by the European Community designed to increase the awareness and recognition of European quality products in the food and wine sectors, promoted by the Consorzio per la Tutela dell'ASTI Docg, Istituto Valorizzazione Salumi Italiani - IVSI (Institute for the valorization of Italian deli meats) and the Consorzio Tutela Provolone Valpadana. http://www.enjoyeuropeanquality.it
Photo Credit: Werner Petermann
Related Articles View More Los Angeles

Stories

Shows
More Hot Stories For You