Outfest Announces Lineup for the 2017 Outfest Fusion LGBT People of Color Film Festival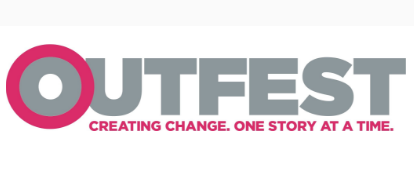 Outfest, the Los Angeles-based nonprofit organization dedicated to nurturing, showcasing and protecting lesbian, gay, bisexual and transgender (LGBT) media, today announced its lineup for the 2017 Outfest Fusion LGBT People of Color Film Festival. Outfest Fusion, the only multicultural LGBT film festival of its kind, will be held March 1-7 at the Egyptian Theatre in Hollywood, Highland Park Cinema and various locations throughout Los Angeles.
Now in its 14th year, Outfest
Fusion
will include seven days of short and feature film screenings, filmmaker Q&As and networking events that celebrate the diversity of the LGBT community, followed by nine filmmaking workshops. Outfest
Fusion
is presented by
HBO
and supported by premiere sponsor Comcast NBCUniversal. "It is fundamental to Outfest's mission to create spaces where a multiplicity of voices can be heard and our varied experiences can be seen," said Christopher Racster, Executive Director of Outfest. "Outfest
Fusion
does just that, sharing powerful stories, creating meaningful dialogue and affirming the voices that are usually at the margins. Outfest believes in the power of our stories to affirm our lives and create social change." Outfest
Fusion
2017 will begin on Wednesday, March 1, with the season 2 world premiere of the hit Bawn TV web series "Cheetah in August." On Friday, March 3, a special screening of Moonlight will be followed by a conversation about its impact on the community and the intersection of the black and LGBT experiences. Also playing that day is west coast premiere of the Cuban drama Santa Y Andres, the North American premiere of Cherry Pop and the world premiere of the web series' "Brujos" and "Spectrum London." On Saturday, March 4, attendees will have a special sneak-peek of an unaired episode of the new
FOX
series, "Star," followed by a discussion with creator
Lee Daniel
s and stars
Miss Lawrence
,
Brittany O'Grady
, and Ryan Destiny. Following a screening of episodes of Netflix's new "One Day at a Time," executive producer
Norman Lear
, co-creators Gloria Calderon Kellett and Mike Royce, writers Becky Mann and Michelle Badillo and stars
Justina Machado
and Isabella Gomez will discuss the queer experience within the Cuban American culture. The night will end with the yearly
Fusion
Gala Shorts screening at the Egyptian, which boasts the world premiere of April
A. Wilson
's Care, Ozzy Villazon's, Get The Life and
Ken Sawyer
's Private Dick: Buying Dick. On Sunday, March 5, a panel called In Living Color, moderated by Gil Robertson of the African-American Critics Association and Tre'vell Anderson of the Los Angeles Times will examine the media and portrayals of the QPOC community. Additional screenings throughout the festival include The LatinX Files: Queer Shorts, a series of short films exploring LatinX identities; No Place Like Home: Queer Asian Shorts, five films illustrating the bonds of Asian families; Black Queer Magic: African Diaspora Shorts, a collection of black LGBTQ films from around the world; No Dress Code Required (Etiqueta No Rigurosa), which won The
John Schlesinger
Award at this year's Palm Springs International Film Festival; the Hindi drama Angry Indian Goddesses; 2016 LAFF Special Jury Prize for Comedy winner, Chee and T; the U.S. premiere of Apricot Groves by Iranian director Pouria Heidary Oureh; And Still We Rise, a documentary following the years-long resistance to the Anti-Homosexual Act in Uganda; and Out Run, a feature documentary about the world's first LGBT political party as they fight for a congressional seat in the Philippines. "We're thrilled to be back with this year's inclusive lineup of films and events that serve the mosaic of queer cultures that make up greater Los Angeles," said Lucy Mukerjee-Brown, Outfest's Director of Programming. "We're showcasing content from Uganda to the UK, from Mexico to the Philippines, as well as launching new work from many local filmmakers. It's all about being able to see LGBT people of color on the big screen." Outfest
Fusion
will also be hosting nine exciting workshops that will take place at various locations around Los Angeles. Led by queer filmmakers of color, topics that will be covered include virtual reality, finding your story, creating content and smartphone filmmaking. The interactive classes will be instructed by Suicide Kale star, Brittani Nichols, creators and executive producers of the TV series "The DL Chronicles," Deondray and Quincy Gossfield LeNear, Spa Night's Andrew Ahn, "Cheetah in August's" creator and director Anthony Newsome-Bawn, Outfest UCLA Legacy Project manager Taylor Morales, filmmakers and educators Marla Ulloa and Nidhim Patel, writer-actor-producer Ean Weslynn and writer-director Barney Cheng. Outfest
Fusion
rounds out with
Fusion
Finale on Tuesday, March 7, at the California African-American Museum for the One Minute Movie
CONTEST
with the theme "I Hope. I Fear," where submissions will be screened and prizes awarded.
ABOUT OUTFEST Celebrating its 35 anniversary, Outfest was founded by UCLA students in 1982. Outfest is the world's leading organization that promotes equality by creating, sharing and protecting LGBT stories on the screen. Outfest builds community by connecting diverse populations to discover, discuss and celebrate stories of LGBT lives. Over the past three decades, Outfest has showcased thousands of films from around the world, educated and mentored hundreds of emerging filmmakers, and protected more than 35,000 LGBT films and videos. Outfest Los Angeles LGBT Film Festival is eleven days of world-class films, panels, and parties.
ABOUT
HBO
Home Box Office
, Inc. is the premium television programming subsidiary of Time Warner Inc. and the world's most successful pay TV service, providing the two television services - HBO® and Cinemax® - to approximately 131 million subscribers worldwide. The services offer the popular subscription video-on-demand products
HBO
On Demand® and
CineMax
On Demand®, as well as
HBO
GO® and MAX GO®, HD feeds and multiplex channels.
HBO
NOW®, the network's internet-only premium streaming service, provides audiences with instant access to HBO's acclaimed programming in the U.S. Internationally,
HBO
branded television networks, along with the subscription video-on-demand products
HBO
On Demand and
HBO
GO, bring
HBO
services to over 60 countries.
HBO
and
CineMax
programming is sold into over 150 countries worldwide.