Long Beach Opera's Three Tales At The Ernest Borgnine Theater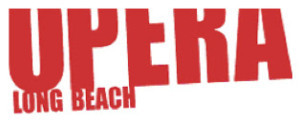 Three Tales by Steve Reich, with visuals by Beryl Korot, will open the Long Beach Opera's 40th Anniversary Season, for two performances Saturday, November 3 at 6pm and Sunday, November 4 at 2:30pm at the Ernest Borgnine Theater, Scottish Rite Event Center, in Long Beach, CA. The production is sung in English, and is conducted by Andreas Mitisek. Three Tales will serve as the centerpiece to Long Beach Opera's 40th anniversary Gala, which will take place following the performance on November 3rd.

Three Tales, a documentary video opera, is a response to nearly one hundred years of modern technology, and concerns the explosion of the Hindenburg, nuclear testings on Bikini Atoll, and the cloning of Dolly the sheep which draws connections between genetic engineering and Artificial Intelligence.

Each of these reflects on the growth and implications of technology during the 20th century. The debate about the physical, ethical, and religious nature of our expanding technological environment has continued to grow more pervasive since 1945.

The different stories are told from various perspectives and include speech culled from interviews with eyewitnesses, audiovisual documentary material of both the Hindenburg and Bikini tragedies, and interviews with experts in computer science (Marvin Minsky, Kevin Warwick), Artificial Intelligence (Rodney Brooks), religion (Rabbi Adin Steinsaltz), and genetic engineering (Richard Dawkins).

The BBC said Three Tales is "for anyone who enjoys exploring new approaches to traditional musical and theatrical forms, or finds themselves asking disturbing questions about just where the human race is headed. Reich and Korot can't give you the answer, but they frame the questions more memorably and insistently than most ... fascinating."

Alex Ross in The New Yorker said, "Three Tales emerges as a surprisingly fervent morality play, pointing a minatory finger not so much at technology itself as at the Faustian hubris that drives it forward. Some of the scientists interviewed in the Dolly section do their best to act the part of Mephistophelian villains, their voices dripping with pitiless hauteur. Reich and Korot appear to amuse themselves by replicating these august thinkers' faces on dozens of screens, subjecting their voices to audio surgery, and, on occasion, sending them into a slowed-down, slurry trance, so that they sound like Hal in 2001."

Andrew Clements, The Guardian said, "The visual effects are thrillingly virtuosic ... while an ensemble of instrumentalist and singers functions as a chorus, commenting on and reinforcing what is seen and heard on the video. The whole 65-minute piece is a huge achievement, visually and musically, which gets more and more engrossing as it goes on. Three Tales really defies classification -- certainly no one has made such a symbiotic amalgam between the two [film and opera] as Reich and Korot, or made it seem so naturally effective. It is hard to imagine how they could top Three Tales."

The musical narrative of Three Tales follows "speech melodies" of pre-recorded interviews, and in many ways resembles Reich's works The Cave (1990-1993), City Life (1995) and Different Trains (1988).

Three Tales is scored for two sopranos, three tenors, string quartet, percussion, keyboards, and pre-recorded audio. Its premiere was at the Vienna Festival on May 12, 2002; The 12-minute tale Hindenburg was written and recorded in 1998, while the remaining tales were completed and recorded in the year of the premiere.

November will be an exciting month for Steve Reich fans in L.A. County, as audiences will have the opportunity to experience two different Reich works in the same weekend; In addition to LBO's production of Three Tales, the LA Phil will present a Steve Reich premiere at Walt Disney Concert Hall on November 1-4.

The November 3 performance of Three Tales will also be part of Long Beach Opera's annual gala. Steve Reich's Three Tales will kick-off LBO's 40th anniversary season which continues with the newly launched 20+20 development campaign. The company is celebrating its 40th anniversary season and the 20th anniversary of Andreas Mitisek's visionary artistic leadership.

Performances of Three Tales and the gala are held at the historic Scottish Rite Event Center and Ernest Borgnine Theater in Long Beach. Gala Patrons may also explore this fascinating, undiscovered landmark during LBO's Roaring 20+20's Gala, themed to the rollicking era of a 1920's speakeasy following the performance with dinner, auction and entertainment.

Tickets for Three Tales range from $49 to $110, and can be purchased either by calling the LBO Box Office at 562.470.SING (7464) or by going online to longbeachopera.org. Student Rush tickets for $15 will be available space permitting. For information, please visit www.longbeachopera.org. Gala tickets start at $300 and include admission to Three Tales in the ticket price. For Gala information please call 562-470-7464 x 105 or visit www.longbeachopera.org/gala.


Steve Reich on Three Tales

"The twentieth century had been more touched and driven by technology than almost any other human endeavor. This wouldn't create a music theatre piece in itself - we needed some events, some signposts from the early, middle and late parts of the century that would be emblematic of the period and its technology. Hindenburg came to mind rather rapidly. It signaled the end of a failed technology when the airship exploded and crashed in New Jersey in 1937. It was also the first major disaster captured on film. Beyond that, Hindenburg the man was the German hero of World War I who then ended up appointing Hitler chancellor in 1933.

The atom bomb was in many ways the emblematic technology of the century. For the first time we'd created a technology with which we could destroy the planet. We settled on the tests at Bikini, which were between '46 and '52, signaling the end of World War II and the start of the Cold War. It brought together the most ultra-sophisticated hi-tech known to man at that time and some of the least
technological human life on the face of the Earth - the Bikini people of the Marshall Islands in the Pacific.

For the third tale we were originally going to use the explosion of the Challenger spacecraft, but we soon felt this was one disaster too many for the piece. Then in 1997 Dolly the sheep was cloned and we both took one look at each other and said, "That's it!" It's a totally different technology, growing out of medicine and biology, and pointing to what life might be like for the rest of the twenty-first century.

Beryl Korot on Three Tales

Our private subtitle to this work is "Two Tales and a Talk." It's a theatre of ideas. As with The Cave, we used a very tiny percent of the overall recorded material. Some truly terrific interview material did not make it into the final cut. Sometimes the presentation of the ideas wasn't what we wanted, or didn't fit with the other answers we were editing. Sometimes someone might have given us fantastic answers but
if that person didn't deliver the words in a certain way, or look convincing when delivering those words, then they didn't make it into our final cut. So in a way the interviewees are being cast like actors.

The video provides both the visual action and the theatrical set, which in performance is underscored or subtly elaborated on by the stage designer, costume designer and lighting designer. The performers are fairly static and iconographic, but add a live presence that both extends into live space and supports what is on the screen. This is not theatre with a capital T trying to be a classic form of opera or drama. The theatre is really there to serve the video and music.

Long Beach Opera 40th Anniversary Season: Justice

Andreas MItisek said, "As we were planning this very special season, we began to see that the operas we were gravitating towards had a common theme of justice. I heard Martin Luther King's words Injustice anywhere is a threat to justice everywhere. Thoughts of What is justice? What is just? spoke to us from these operas, which are all insightful and inspiring."

The United States premiere of The Black Cat follows Three Tales on January 19 and 20, 2019 at the Beverly O'Neill Theatre in Long Beach, performed with Musica Angelica Baroque Orchestra. The Black Cat is a musical concept by Martin Haselböck, with music by David Sylvian and Johann Sebastian Bach, with additional music by Ernst Krenek, Martin Haselböck and Ülo Krigul.

In the Penal Colony, composed by Philip Glass, with libretto by Rudy Wurlitzer is performed in the intimate Studio Theatre at California State University Long Beach campus for six performances, April 26-27-28 and May 2-3-4, 2019.

The season closes with Anthony Davis' The Central Park Five on June 15, 22 and 23, 2019 at the Warner Grand Theatre in San Pedro.

Mitisek said, "The Black Cat is an absolute force without mercy. Justice cannot be escaped. Philip Glass's In The Penal Colony is a Kafkaesque metaphor about a barbaric world order and the dawn of a humane judicial system. The Central Park Five is a dramatic example of wrongful conviction in one of the most highly publicized cases of the 1980's. And in Three Tales by Steve Reich there is a larger picture of three technological advances of the 20th century and their impact on society."

Long Beach Opera is pleased to announce that, in addition to its seasonal programming, the company will present a series of 5 "Community Conversations" centering on the themes of equity and justice thanks to a generous grant from the Knight Foundation. These conversations will occur throughout Long Beach, and will contain guest speakers, members of LBO's Advisory Committee, as well as performances from LBO artists. All "Community Conversations" will be free to the public, and the dates, locations and speakers will be announced shortly.

LONG BEACH OPERA: Long Beach Opera (LBO) is internationally known for its cutting-edge interpretations of unconventional repertoire. LBO creates immediate, inventive, and often boldly avant-garde productions for an adventurous audience and stands apart from most opera companies in the number of world, American, and West Coast premieres the company has staged.

Founded in 1979, LBO is the oldest professional opera company in the Los Angeles/Orange County region with a performance history of more than 110 operas, ranging from the earliest works of the 17th century to operas of the 21st. LBO's ever?growing repertoire has provided stimulus for the subsequent founding of other local opera companies, catapulting Southern California into the spotlight as a major opera epicenter. LBO is a recognized and respected member of the U. S. cultural community, receiving funding from the National Endowment for the Arts, California Arts Council, the County of Los Angeles, and the City of Long Beach, along with generous support from individual donors, local businesses, public corporations and private foundations.