Laura Liguori to Star in Tania Wisbar's THE RED DRESS at Odyssey Theatre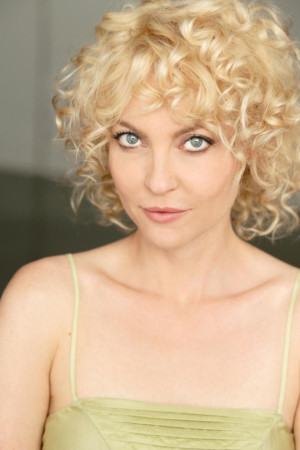 Actress Laura Liguori returns to the stage in THE RED DRESS, Tania Wisbar's tale of young actress's struggles in pre-World War II Germany.
THE RED DRESS will premiere at 8 p.m. on Oct. 28 at the Odyssey Theatre, 2055 S. Sepulveda Blvd., Los Angeles, CA 90025. It will run through Nov. 19. It is a visiting production at the Odyssey Theatre.
Written by Tania Wisbar and directed by Kiff Scholl, THE RED DRESS is the compelling tale of German starlet Alexandra Schiele, portrayed by Liguori, in a tumultuous 1930's Germany. Set in Berlin and derived from a haunting true story, "The Red Dress" explores the intersection of politics and art after WWI and descending upon WWII.
For more information and tickets, visit www.plays411.com/newsite/show/play_info.asp?show_id=4674.
"I am really looking forward to taking on the role of Alexandra. She is a light, with a strong voice, a fearless example of what it takes to stand up to a fascist regime," Liguori said.
Liguori's role in THE RED DRESS follows her work in the 2017 critically- acclaimed "The Gary Plays" written by Murray Mednick and directed by Guy Zimmerman, in which she starred in the edgy role of "Laura" in three out of the six play series.
Born in Scottsdale, Ariz., Liguori was classically trained at the Oxford School of Drama in Oxford England, and Loyola Marymount University in Los Angeles before gaining acclaim for her stage and television work. Among TV credits are the sitcom "The Boogie Dilemma (Amazon),", "Suburgatory," "Ugly Betty," "Weeds," "Growing Up Fisher." Most recent films include "Love Lust, and A Room Key", "Hollywood Girl: The Peg Entwistle Story" in which she starred as Peg Entwistle.
THE RED DRESS is produced by Argyle Road Productions and Theatre Planners. Other cast members include J.B. Waterman, Shanti Reinhardt, Rebecca Larsen, and Dylan Wittrock.
Liguori is managed by NEXT Model Management in Beverly Hills, and commercially and theatrically represented by AQUA Talent Agency in West Los Angeles.