Date of Birth: September 29, 1913
Date of Death: February 20, 2001 (87)
Birth Place: New York, NY, USA
Latest News on Stanley Kramer
Stanley Kramer News
THE LITTLE MERMAID, HAIRSPRAY & More Added to National Film Registry
by Michael Major - Dec 16, 2022
Added to the list were Disney's beloved "The Little Mermaid," John Waters' "Hairspray," Brian De Palma's adaptation of "Carrie," and the 1950 film version of "Cyrano de Bergerac." Also included were Marvel Studios' "Iron Man" and the unforgettable romantic comedy "When Harry Met Sally."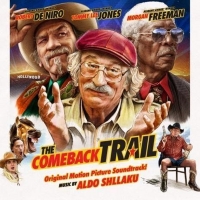 THE COMEBACK TRAIL Soundtrack Out Today
by Michael Major - Aug 19, 2022
The Comeback Trail, a love letter to the Golden Age of Hollywood, starring Robert De Niro, Tommy Lee Jones, Zach Braff, Emile Hirsch, Eddie Griffin and Morgan Freeman and was co-written by Josh Posner and the film's director George Gallo (Bad Boys, Midnight Run, Vanquish). The film has been released internationally and a US release date is coming.
World Premiere of HIGH NOON Written by Eric Roth & Directed by Michael Arden Will Come to Broadway in 2023
by Chloe Rabinowitz - Jul 27, 2022
The world premiere production of HIGH NOON, based on the iconic and beloved Academy Award-winning film of the same title will arrive on Broadway in 2023.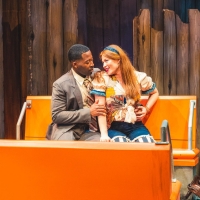 Review: Amiri Baraka/Leroi Jones' DUTCHMAN Is a Powerful Punch in the Gut at American Stage
by Peter Nason - Jul 2, 2022
Led by a visionary, risk-taking director, Erica Sutherlin, this important work will rattle you to your core.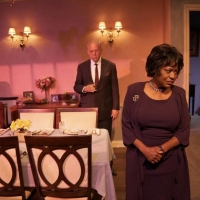 Renn Woods Leads GUESS WHO'S COMING TO DINNER at Ruskin Theater
by Stephi Wild - Jun 17, 2022
Stage, television, and film veteran Renn Woods will play Mary Prentice in the Ruskin Theater's new live production of the Stanley Kramer's groundbreaking classic 1967 film "Guess Who's Coming To Dinner", in honor of her friend and legend Sidney Portier, who played John Prentice.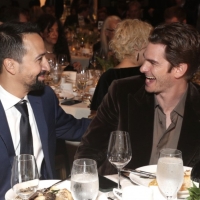 ENCANTO, SUCCESSION, and More Win at 33rd Annual Producers Guild of America Awards
by Marissa Tomeo - Mar 20, 2022
The Producers Guild of America (PGA) hosted the 33rd Annual Producers Guild Awards on the evening of Saturday, March 19, 2022 at the Fairmont Century Plaza. A full list of winners is below. 
Lin-Manuel Miranda, Andrew Garfield & More to Present at 33rd PGA Awards
by Michael Major - Mar 17, 2022
Notable Hollywood leaders who will take the stage to present throughout the evening include: Steven Spielberg, Meryl Streep, Denis Villeneuve, Lin-Manuel Miranda, Casey Bloys, Jessica Chastain, Andrew Garfield, Jamie Dornan, Michelle Yeoh, Aunjanue Ellis, Jung Ho-yeon, Troy Kotsur, Linda Lavin, and David Alvarez.
Rita Moreno to Receive the Stanley Kramer Award at the 2022 Producers Guild Awards
by Michael Major - Jan 26, 2022
Oscar, Tony, Grammy and two-time Emmy winner Rita Moreno's career began with her Broadway debut at age 13. Most recently, Moreno co-stars and is an Executive Producer of the Steven Spielberg remake of the classic, West Side Story, which released worldwide this past December. Moreno won an Oscar for her performance as Anita in the original film.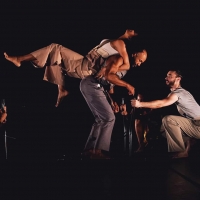 PEAK Performances to Present Company SBB // Stefanie Batten Bland's LOOK WHO'S COMING TO DINNER
by Chloe Rabinowitz - Oct 22, 2021
PEAK Performances will present Company SBB // Stefanie Batten Bland's dance-theater work Look Who's Coming to Dinner, November 4-7 at Montclair State University's Alexander Kasser Theater.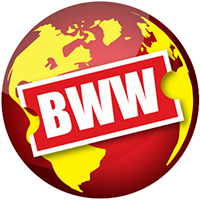 Restart Stages at Lincoln Center Presents LOOK WHO'S COMING TO DINNER
by A.A. Cristi - Jul 26, 2021
Restart Stages at Lincoln Center presents Look Who's Coming to Dinner on Tuesday, August 3 at 7:00pm at The Isabel and Peter Malkin Stage.
Stanley Kramer Videos
BWW TV: Sterling's Upstairs Opens at The Federal
by BroadwayWorld TV - Apr 7, 2012
Continuing its six year reign as the most popular and award-winning supper club of its kind in the greater Los Angeles area, dedicated to presenting the best of Broadway performers and nightclub artists dedicated to the Great American Songbook, Sterling's Upstairs had its Grand Opening Sunday, April 1st at The Federal Bar and Restaurant in North Hollywood's trendy NoHo Arts District. Sterling's presented Bruce Kimmel's Kritzerland production of Take Me Along: The Songs of Bob Merrill as its premiere offering. The six member cast starred musical theatre stars Julie Garnye and Juliana Hansen, Broadway's Melody Hollis and Kristofer McNeely, and musical theatre star Jeffrey Christopher Todd, with Special Guest... Broadway, film, TV, concert and recording star Lainie Kazan. Christy Crowel served as the evening's Musical Director, with Shelly Markham serving as Musical Director for Lainie Kazan. Bruce Kimmel conceived, produced and directed Take Me Along, with Adryan Russ on board as Associate Producer.