Interview: Alli Miller-Fisher Is Most Definitely Not Clueless in CLUE-LESQUE
Cherry Poppins latest show Clue-lesque has taken up residence at Tramp Stamp Granny's through April 26th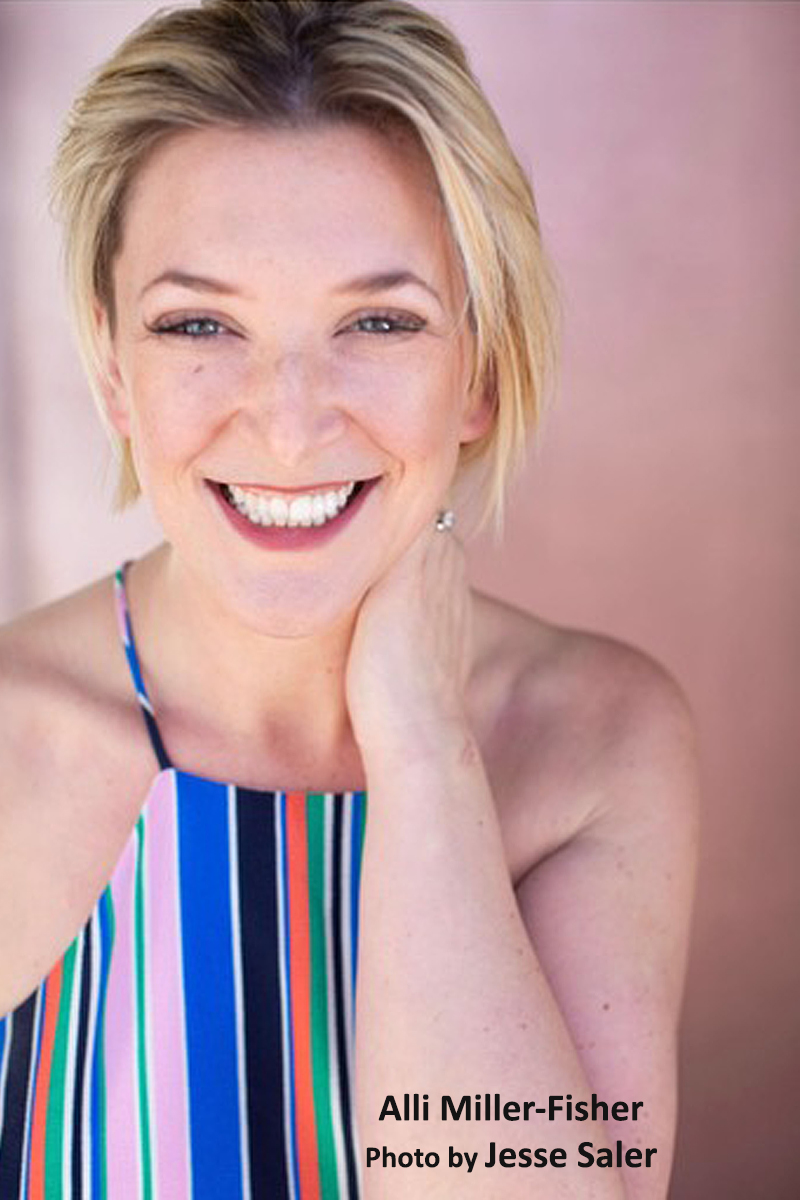 Cherry Poppins latest show Clue-lesque has taken up residence at Tramp Stamp Granny's through April 26, 2023. This burlesque musical parody of the cult-favorite '80s Clue is powered by the cast of Lauren Avon, Heath Butler, E.K. Dagenfield, Kim Dalton, Shanera Denae', Kristyn Evelyn, Everjohn Feliciano, Bianca Gisselle, Brin Hamblin, Emma Hunton, Carly Jibson, Janaya Mahealani Jones, Meredith Lim, Alli Miller-Fisher, Matthew Scott Montgomery, Camel Pugh, Cory Robison, Michael Shaw Fisher and Sarah Wines.
The very busy performer/ director/ writer/ choreographer/ producer Alli managed to take a breather to answer a few of my queries.
Thank you for taking the time for this interview, Alli!
Thank YOU so much for taking the time to do this with us!
What was the inspiration for CLUE-LESQUE? Your favorite board game? The movie?
The iconic 80's movie Clue has ALWAYS been a favorite acting experience of mine. Every single person in that movie is an idol and the timing, the physical comedy and sheer insanity that is portrayed on that screen is unmatched. Madeline Kahn improvising "Flames on the side of my face" is my favorite piece of knowledge, and I've always wanted to be one with Tim Curry. The inspiration for this particular show was wanting to think outside our usual musical parody box and cross the line and fourth wall into the audience. What better way to do that than with a murder mystery? And what better murder mystery than Clue?! Side note: This isn't our first attempt at the Clue Parody model, but in 2016 when we last did a Clue-lesque show it did not parody the movie, just the game. The characters were "Betty Blanco" and "Susan Scarlet." This time around I felt more prepared to take on and celebrate Jonathan Lynn's brilliant screenplay.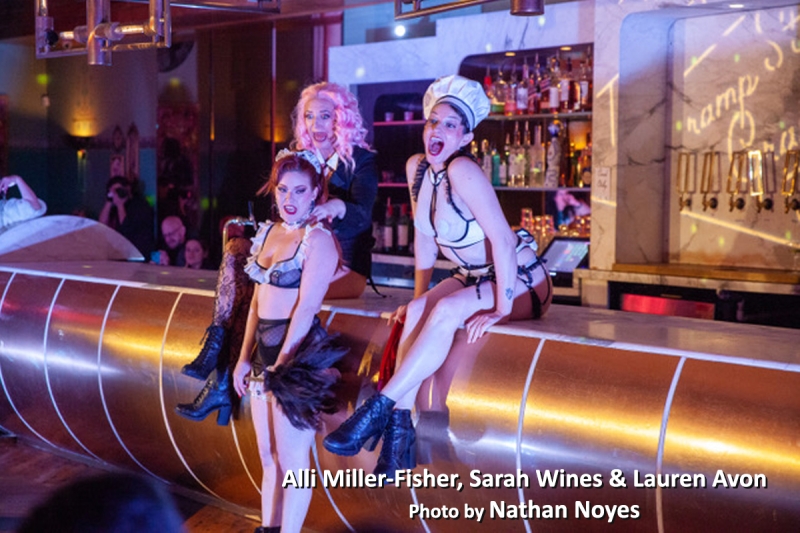 To those unfamiliar with any versions of Clue, what would your three-line pitch for Cherry Poppins' Clue-lesque be?
A performer has been murdered in Tramp Stamp Granny's. Who did it: the interior decorator, the owner, the money man, the maid...? This immersive twist on the classic will embroil the audience in their sexy mayhem of hilarity, song and dance as both characters and audience try to get a "clue."
So, a Cherry Poppins fan can see Clue-lesque more than once and the killer might not be same as the previous show, right?
Correct! Not only do we have a rotating cast; The Victim character of "Whorchid" is played by a different person every week. All other roles were double cast, and our Super Swing can be seen on any night in any role... but the audience chooses the killer. You are given a Clue Sheet, just like in the game and as you gather clues you decide who you think done it, with what and where! Each character has their own "Killer Number" and the chaos that ensues each night with the "Private Dick" (an audience member chosen before the show) is completely improv-ed.
I've seen previous Cherry Poppins productions (XOXO Euphoria Girl at The Bourbon Room and Dr Nympho VS the Sex Zombies at the Celebration). What cosmic forces brought you to Tramp Stamp Granny's as your current venue?
Knowing that we wanted to try something more intimate and immersive we needed a space that felt less like a theatre and more like you as the audience were IN the show. It was a no-brainer that the gorgeous space that Mia Criss had created with her husband Darren and partner Danny was a perfect fit and the exact amount of glitz mixed with the home away from home feeling we were going for. Calling Mia to pitch the idea, I only got about two sentences in and she said, "You can stop pitching so hard, I'm on board." And jumped in as a full producer in a way bar owners just don't. Her love and knowledge of theatre mixed with the stellar upper-level bar experience you get at Tramp Stamp Granny's has made this the most wonderful experience.
Will Tramp Stamp Granny's co-owners be cameo-ing in Clue-lesque?
One can only hope! What happens at Tramp Stamp Granny's stays at Tramp Stamp Granny's.
Are all the cast members of Cherry Poppins? Or do you audition outside talents?
We haven't held a classic audition in some years, we are a little non-traditional in that sense as we have a company that is over 50 performers strong. Generally, when we are looking for something we might put out a call for dancers, or for a certain character, then the person that jumps in. If they love the family of Cherries and we have a great experience together, they join the company! Shanera Danea is debuting in this particular show, but I can already say she is a full-fledged Cherry now!
If you were submit your character Broadsworth on a dating site, what qualities would you list?
Just a humble Butla, out here trying to keep everyone alive. I am loyal, loving, and linguistically motivated. I have the memory of dolphin and the dedication of a golden retriever. We will always have a good time, but I will keep you honest.
What flaws would you definitely omit?
My inability to let things go. My anxiety tends to run high, and people say I talk too much.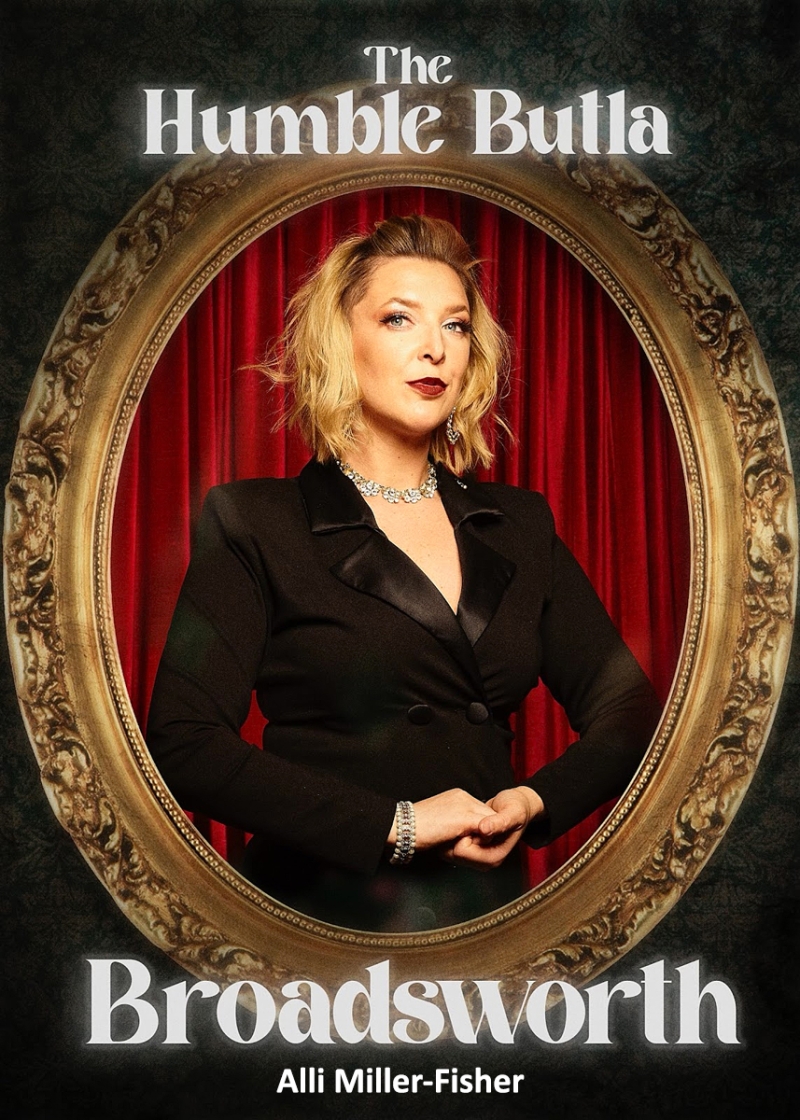 What songs will Broadsworth be singing?
Broadsworth loves to sing along with everyone that works at and visits Tramp Stamp Granny's, like you would imagine at a piano bar, but the Butler's favorite number is a special cover of a Khia classic. True to form even when singing Broadsworth is giving instructions on how to please her.
For Clue-lesque, you wear multiple hats of performer, director, writer, choreographer and producer. What did you want to be growing up?
My mom always said her proudest moment was me in third grade standing in front of the whole school telling everyone I was going to be a part time doctor, full time actress while owning a restaurant. I don't think I knew what I actually meant by restaurant and bar, and a full-time actress has to write her own material, and by part-time doctor I actually just meant wife and mother.
What did you start your studies in?
Let's be clear, I never liked studying. I didn't even want to go to college. My mom filled out my applications for me because she demanded I get a degree. How else would you get a job in this world?! I just wanted to move to New York or L.A. and get going. I am glad she made me go to college or I wouldn't have gotten some serious life choices out of the way before leaving the safety net that was Indiana (WHAT... I don't know what is going on there right now). But also, I wouldn't have met my Cherry Poppins co-founder and best friend Sarah Haworth-Hodges. But to actually answer your question I got my degrees in musical theatre, telecommunications and women's psychology.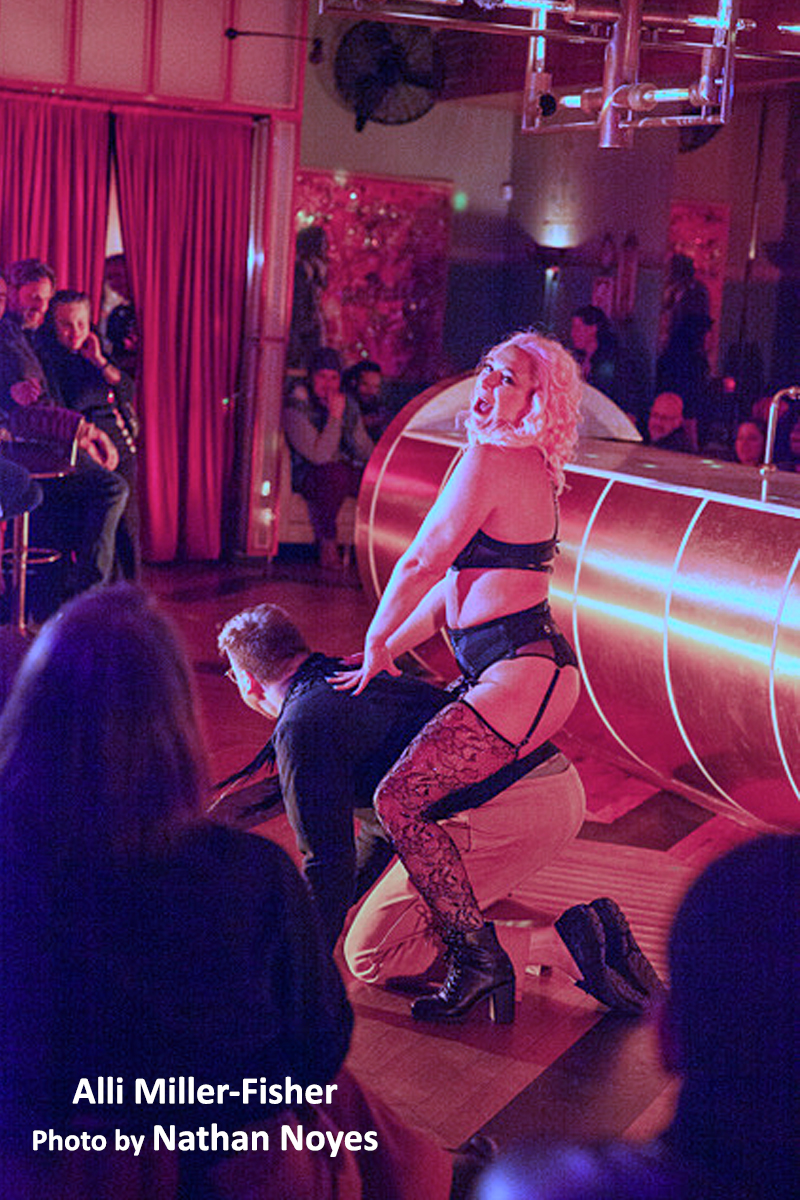 What first got you into burlesque dancing?
My mom ripped me out of competition dance when I was in fifth grade partly because she didn't like that I had started talking about being a showgirl one day.... welp... mom... didn't work. I have always been drawn to empowerment through art and what better way to deal with the intense body dysmorphia caused by getting a musical theatre degree, and the issues with your sexuality you derived from sexual assault than to take your clothes off whilst singing aggressively at strangers?! It is my therapy, and it works wonders.
What gives you greater gratification: being onstage? Or being offstage in a creative or producing capacity?
You know this is hard. I think it's changed over the years. Writing and directing and producing has become such a part of who I am that I truly lose my soul if I am not creating. However, going too long without being on stage helping people to forget about the world burning down around us starts to feel like I need a new kind of therapist. So, I would say writing is who I am. Being on stage is what I do. And both parts are intrinsically necessary to my well-being.
What was the stimulus for you to co-founded Cherry Poppins with Sarah originally?
Sarah and I sat at countless shows in L.A. around 2011/2012 and all this "burlesque" was popping up. Everywhere. And honestly it felt like the celebration of ALL bodies was going completely unrepresented. Not to mention the very definition of "burlesque" being a parody of sorts, usually making a political statement we weren't seeing. Now obviously it was happening somewhere, we just weren't seeing it in our circle, but I had just won "Noho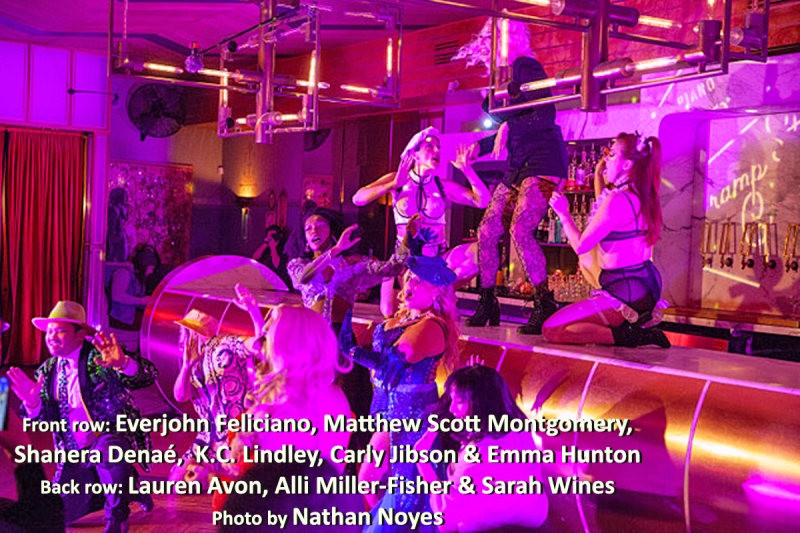 Idol" which was basically a karaoke competition. The winner got a produced singer/songwriter night. I went through the whole competition and won before I was like... I'm not a singer/songwriter... I just rewrite other people's songs... I don't know what to do with this award. Now back in college Sarah and I had done a "Sexy Cabaret" (I know the title originality is astounding) as a fundraiser every year for our showcases. It was a collection of all the songs about sex in musical theatre and we did a VERY loose storyline akin to Best Little Whorehouse in Texas. We had always wanted to expand on it, and having so many talented musical theatre performer friends who were having trouble finding performance opportunities because so many of us had been told to lose or gain weight in this town if we wanted to work, plus having read Carol Burnett's book about how putting together a cabaret is how she got started; all together gave us no choice but to start "Cherry Poppins." A name that at that time we couldn't find repeated on the internet. Now of course there's a famous Drag Queen and I believe a show in San Fran with the same name... but we like to think we came up with it.
Do you have a new show already percolating in your creative mind?
There is never a time that several shows aren't percolating. My brain is tired! Ha! We have discussed finally tackling "Drop Dead Gorgeous," we will not rest until "Labyrinth" has been appropriately celebrated, and we desperately want to remount our "Brolesque" from 2020 that had an early end, starring our loves Garrett Clayton and K.C. Lindley. These are just our thoughts for the near future! Don't get me started on the long haul.
What's in the near future for Alli Miller-Fisher?
Currently I am about to jump into choreographing "A New Brain" at the LGBT Center for Celebration Theatre which I am stoked about. And very excited to produce/choreo "Exorcistic" the musical about a musical parody of The Exorcist this summer (you can listen to the singles as they are released on Spotify and hear some familiar Cherry Vocals on Michael Shaw Fisher's newest recording, and of course working on getting myself that talk show that I was voted most likely to have in high school.
Thank you again, Alli! I look forward to solving your Clue-lesque with you.
For tickets to the live performances of Clue-lesque through April 26, 2023; click on the button below: