Equity Applauds Gonzalez Request For Additional CA Arts Funding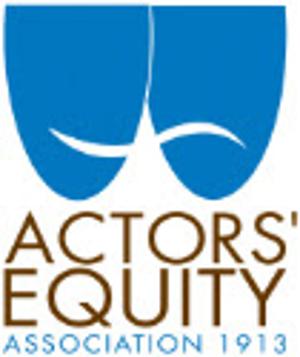 Actors' Equity Association, the national labor union representing more than 51,000 actors and stage managers, has released the following statement in reaction to reports that Rep. Lorena Gonzalez and Rep. Christy Smith will seek $20 million in additional public arts funding for small nonprofits in the next budget.

"Not-for-profit theatre is not merely culturally significant, it is also a major economic driver throughout California. The average nonprofit arts attendee generates more than $31 in additional economic activity every time they see a show. California has been an important leader in protecting workers; with this initiative, California can also become a leader in arts funding. While we are resolute in our belief that theatrical workers deserve employment protections like workers' compensation and fair wages, this proposal will help to ensure that small nonprofit theaters have the seed funding they need to take root and grow. It is an elegant solution that will benefit all parties-artists, theaters and their communities, audience members, and the entire California economy," said Kate Shindle, President of Actors' Equity Association. "We look forward to continuing to explore ways state and local arts agencies can ensure that nonprofit arts organizations have the resources they need to thrive. We are grateful for the leadership of Representatives Gonzalez and Smith."

Background: California ranks 26th in arts funding, according to the National Assembly of State Arts Agencies. According to Americans for the Arts, the typical nonprofit arts attendee spends an additional $31.47 per person per event beyond the cost of admission - that includes everything from dinner and drinks to parking and the babysitter.

Actors' Equity has a history of fighting for stronger public arts funding, from the National Endowment for the Arts, to local ballot measures. In 2018, Equity members and EMCs volunteered to support Prop E in San Francisco, a measure that led to millions of dollars in new local arts funding in the Bay Area. Read Equity's statement on Gov. Newsom's proposed budget for 2020 arts funding here.

Equity's new survey of California actors and stage managers found that employee misclassification was a widespread problem before AB5. More than 80 percent of nonunion actors and stage managers in California have been misclassified as independent contractors and asked to work for less than minimum wage. Read the full survey here.
Related Articles View More Los Angeles

Stories

Shows
More Hot Stories For You