Ensler's O.P.C. Gets Benefit Reading At Santa Monica Bay Womens Club 5/29
GLOBAl Green USA and V-DAY will be presenting a ONE NIGHT ONLY theatrical benefit event, a reading of a brand new play by Eve Ensler (The Vagina Monologues), O.P.C. (Obsessive Political Correctness). This one-of-a-kind evening will be headlined by acclaimed actress Stockard Channing and will perform on Friday, May 29 at 8pm at the Santa Monica Bay Women's Club, 1210 Fourth Street in Santa Monica.
Eve Ensler
's new play, O.P.C. (Obsessive Political Correctness) is a wildly funny and irreverent exploration of consumption and politics that asks, "How are we to survive as a species if we insist on destroying the world we love?
Twenty-five-year old Romi Weil is worried about her carbon footprint, polar bears, holes in the ozone, wildflowers, songbirds and certain land masses to name just a few of her concerns. As a dumpster-diving-Freegan and a Harvard drop-out, she's doing just fine squatting in an abandoned tenement and not causing any harm to the environment.
But when her mother decides to run for a U.S. Senate seat, Romi's little green world is sent spinning off its access and she is hurled headlong into the frenzy of family, fashion and media attention. Not only is her life put under the harshest scrutiny, but her own eyes are opened and she is forced to ask herself (and everyone around her) is it possible to be too awake or care too much? In addition to
Stockard Channing
, the cast of the reading also features:
Brenda Currin
, Greg Itzin, Ravi Kapoor, Analeis Lorig, Liz Mikels
Lee Pace
and Andrea Riseborough. Founded in 1993 by activist and philanthropist Diane Meyer Simon, Glob
Al Green
is the American Arm of Green Cross International (GCI), which was created by President Mikhail S. Gorbachev to foster a global value shift toward a sustainable and secure future by reconnecting humanity with the environment. Glob
Al Green
USA is the only national environmental non-profit headquartered in Southern California with offices in New Orleans, Washington DC, and New York, and is one of 31 national GCI affiliates throughout the world.V-DAY is a global movement to end violence against women and girls that raises funds and awareness through benefit productions of Founder
Eve Ensler
's award winning play The Vagina Monologues and other artistic works. The V-Day movement has raised over $70 million and educated millions about the issue of violence against women and the efforts to end it, crafted international educational, media and PSA campaigns, launched the Karama program in the Middle East, reopened shelters, and funded over 10,000 community-based anti-violence programs and safe houses in Democratic Republic Of Congo, Haiti, Kenya, South Dakota, Egypt and Iraq. V-Day was named one of Worth magazine's "100 Best Charities" in 2001 and Marie Claire's "Top Ten Charities" in 2006. The 'V' in V-Day stands for Victory, Valentine and Vagina. http://www.vday.org O.P.C (Obsessive Political Correctness) - A New Play by
Eve Ensler
will perform ONE NIGHT ONLY - A BENEFIT EVENING for GLOB
Al Green
USA & V-DAY - Friday, May 29, 2009 beginning at 8:00pm for the reading followed by at 9:30 by a Post-Play discussion with
Eve Ensler
and the cast and then at 10pm - a VIP RECEPTION - all at The Santa Monica Bay Women's Club, 1210 Fourth Street in Santa Monica. General Ticket Prices are $30 (general admission, no assigned seating) to $125 for VIP TICKETS (Included Preferred Seating, VIP Reception with
Eve Ensler
and the cast) - $1000 - $2500 for corporate sponsorships. For tickets, please visit www.globalgreen.org/opc. For corporate sponsorship tickets or information, please call Adam at 310-207-5039 or visit WWW.GLOBALGREEN.org for additional information.
More Hot Stories For You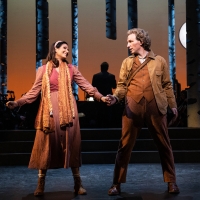 INTO THE WOODS Broadway Production is Coming to the Ahmanson Summer 2023

December 6, 2022

The Broadway production of Stephen Sondheim and James Lapine's Tony Award-winning triumph, "Into the Woods," will play a series of exclusive engagements across the U.S. in 2023, including Center Theatre Group / Ahmanson Theatre in Los Angeles.
---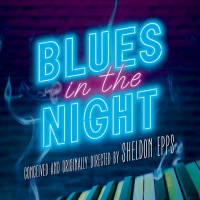 BLUES IN THE NIGHT Comes to North Coast Repertory Theatre in January

December 6, 2022

According to the legendary Billie Holliday, "Blues is to jazz what yeast is to bread." With 26 glorious, hot, torchy songs fueling BLUES IN THE NIGHT, a powerful cast of singers plumb the innermost reaches of their hearts, sharing the heartbreak and humor of life and the indomitable will to do more than survive.
---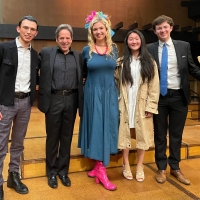 Pasadena Chorale Seeks Student Composers For Its Listening To The Future Program

December 5, 2022

The Pasadena Chorale has opened the application process for its student-mentor composition program – Listening to the Future, now in its seventh year. The Chorale is looking to accept Pasadena area high school students from ninth through 12th grade to enroll into its Listening to the Future program that will begin in January 2023 and run through June 2023.
---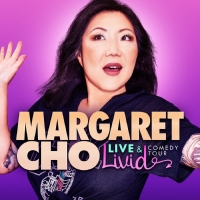 Margaret Cho to Launch LIVE AND LIVID! Tour in 2023

December 5, 2022

Margaret Cho - the five-time Grammy and Emmy nominated comedian/actress has announced she will tour the country with her brand new Live and LIVID! tour. The Live and LIVID! tour will hit theaters across North America with tickets on-sale Friday, December 9.
---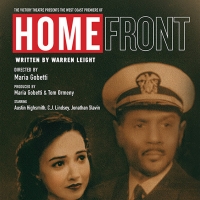 HOME FRONT by Warren Leight to Have West Coast Premiere at Victory Theatre in January

December 5, 2022

This country will break your heart. The Victory Theatre Center will present the West Coast premiere of Home Front by Tony® Award-winning playwright Warren Leight (Side Man). Leight's moving portrait of a post-World War II interracial marriage runs January 13 through February 19 at The Victory Theatre Center in Burbank.
---