BWW Review: THE THINGS WE DO - An Affair To Remember - Or Not
THE THINGS WE DO/by Grant Woods/directed by Elina de Santos/Odyssey Theatre/thru May 12, 2019
In this world premiere of THE THINGS WE DO, playwright Grant Woods has created an interesting take on an affair of the loins, acted out by a most committed cast. The two adulterers, wanting to continue their illicit trysts, plot to introduce their respective spouses to each other with the purpose of them taking a liking to each other. As scripted by Woods and directed by Elina de Santos, the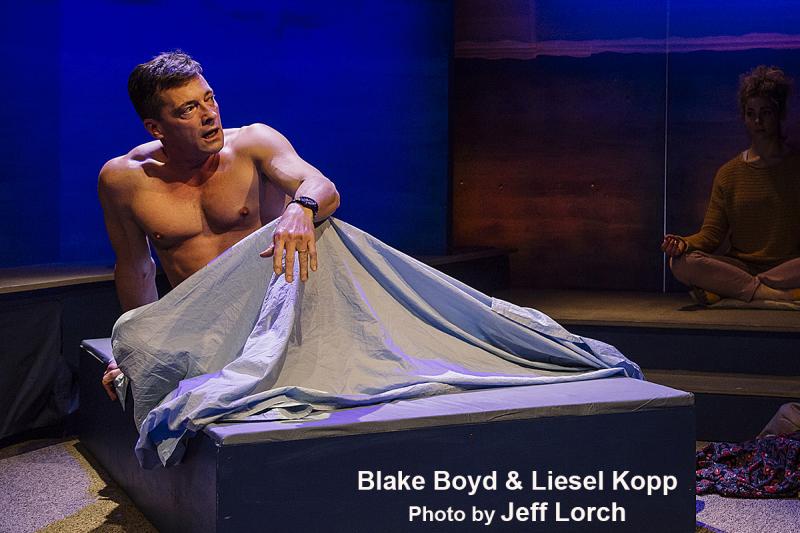 actors playing the cuckolded spouses have a variety of human qualities to act on, allowing them to convey sympathetic three-dimensionality. Whereas, the cheating two only have been afforded the opportunities to emphasize boredom and horniness (her), and guilt and horniness (him).
Blake Boyd (as the straying Bill) and Marlene Galan (as the horny Sara) meet cute in a bar with Sara being the shameless aggressor in initiating their unholy liaison. Bill does exhibit some iota of
guilt for cheating on his wife. After a very expressive romp under the sheets in Sara and Ted's bed, Ted (Sara's husband) returns home earlier than she expected. Sara tells Bill to escape her bedroom by jumping from their bedroom balcony into their swimming pool right below. Sara concocts the story that Bill, a potential real estate client, has arrive early to meet Ted, her real estate agent husband, to be shown a Malibu property. Since it's been a hot night, Bill has asked to take a dip in Sara and Ted's pool. Sara's quite obsessive with the hot sex with Bill, and expresses her desires in an abundance of sexual innuendos.
Stephen Rockwell and Liesel Kopp inhabit their respective roles of the cuckolded spouses, Ted and Alice. Both the characters of Ted and Alice have full-detailed characteristics which they realistically portray. Rockwell's Ted's a fairly successful real estate agent,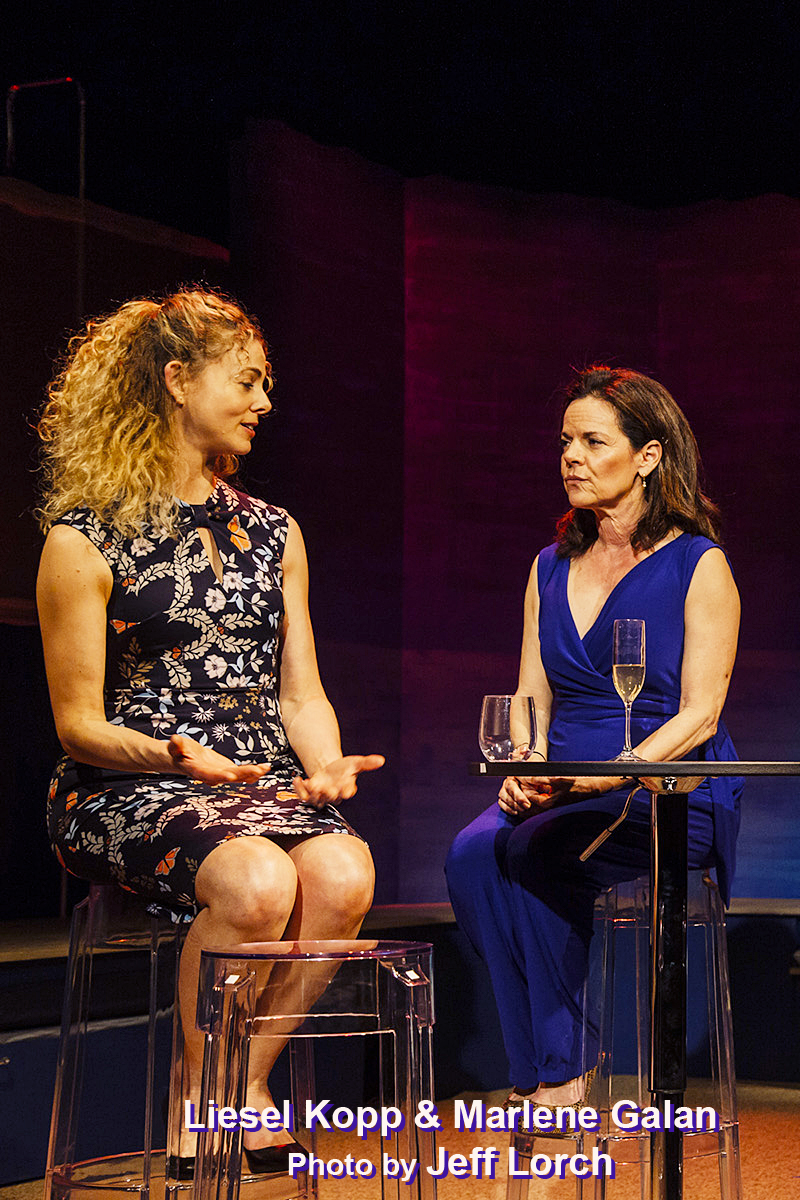 open to trying new things, with politics bearing right, and an unrequited desire to paint. Kopp's Alice, experiencing empty nest syndrome with her twin daughters recently gone to college, teaches yoga, politically leans left, and questions whether she has anything left in common with her husband now that their daughters have moved out of the house.
Most effective scenes involve Kopp's Alice exchanging confidences with Rockwell's Ted, and Kopp's Alice climatic confrontation with Boyd's Bill.
Credit for the sparse, but functional set design goes to Stephanie Kerley Schwartz. Both efficient and serviceable, the lighting by Brian Gale and the sound by Christopher Moscatiello.
Ending (no spoiler here) will be satisfying to the extent of which character you're pulling for.
From This Author Gil Kaan