BWW Interview: The Original Tom Jones Still Improving on His THE FANTASTICKS 50+ Years Later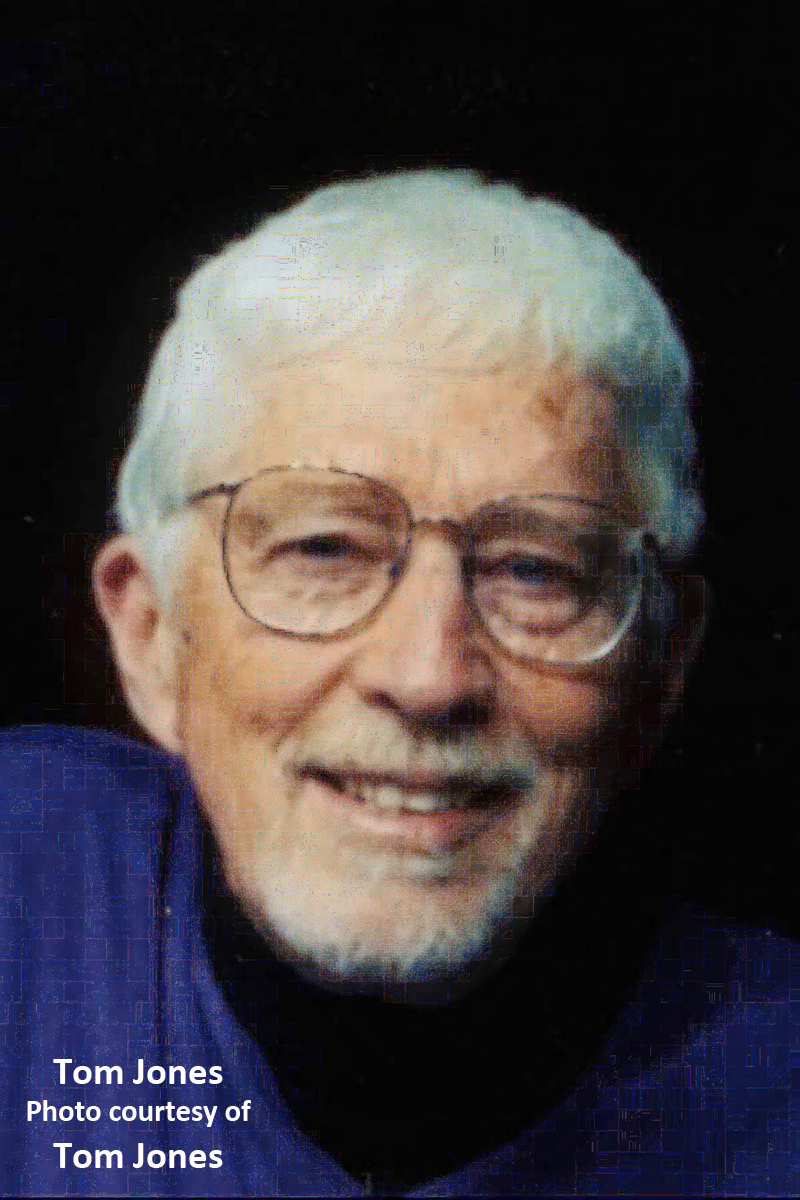 The latest production of the classic THE FANTASTICKS arrived at The Pasadena Playhouse September 6, 2016, directed by Seema Sueko. THE FANTASTICKS has been performed tens of thousands of times since its 1960 debut and translated into numerous different languages. With the book and lyrics by Tom Jones and music by Harvey Schmidt, THE FANTASTICKS was awarded the Tony Honor for Excellence in Theatre in 1991, in its 33rd year of its 42-year Off-Broadway run (17,162 performances!). Classic Broadway musical gems from THE FANTASTICKS include "Try to Remember," "Soon It's Gonna Rain," and "They were You."
We had the pleasure of chatting with the legendary Tom Jones before making his cross-the-country trek from his Connecticut home to Pasadena.
With so many productions of THE FANTASTICKS all over the globe, Tom obviously can't check on each and every production. "None, really," Tom remarked. "I do my best to try to keep the production in New York in shape and give notes. Harvey and I have been doing that for 50 years."
And as successful as this show been, Tom has always wanted to tweak it to make it better. "But the producer of the original run wouldn't let me do that contractually. So when we reopened show 10 years ago, I was able to do some serious rewrites which I felt for many, many years would help the show. And indeed, they have."
Just recently, Tom became intrigued when first approached by director Seema Sueko with her ideas to incorporate into THE FANTASTICKS. "She's very bright, very interesting and full of interesting ideas. She contacted me and had some suggestions of some things to explore. We continued emailing questions and answers and possibilities. She came out to Connecticut where I live for a couple days and we went over things and argued and explored. I did some actual rewriting and reshaping of the show. I think it's good, but I'm really interested to see it to find out."
One of Tom's most noticeable changes will be to the character of Mortimer, originally a feathered headdress-wearing Indian chief. "We changed him into an old Shakespearean actor, a supernumerary, a leftover from the old acting company. Mortimer and Henry were both survivors from an earlier time."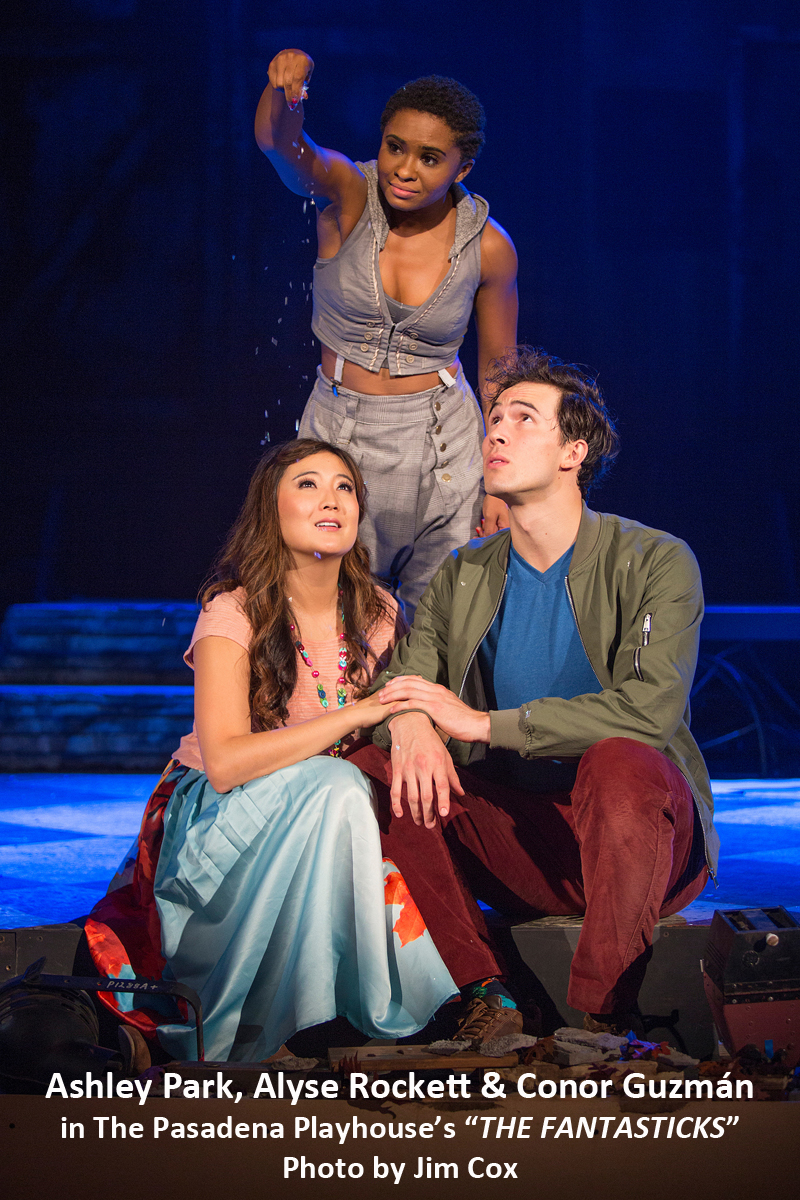 You'll have to see this Pasadena Playhouse production to catch Tom's other new changes.
Recalling when he first heard THE FANTASTICKS would be receiving the Tony Honor for Excellence in Theatre in 1991, "Great that they did that." He reasoned the Honor was due to the cast's "long history of going out to hospitals and doing the show. It being the kind of show you can do in a hospital ward without a lot of scenery.
Our producer Lore Noto, who's an eccentric. Sometimes kinda wild, sometimes often difficult. Thank god, he was eccentric. Any other less eccentric, saner person would have closed the show the night after the first performance. We got mixed notices, but he was crazy enough to keep it going. He was very outspoken. When we found out our award was going to presented not on national television, but on the local television earlier, he said, 'This is like being hit in the face with a wet fish.' That was his response getting the award."
Tom actually acted in the 1960 Off-Broadway production in the role of Henry under the stage name 'Thomas Bruce.' "It (that name) was a stupid choice. At that time, way back then; there was a lot of critical bad reaction and lot of writing about people using Off-Broadway as vanity productions. By the way, that would be a good name for a producing firm, wouldn't it? I was fearful of by being in it and being the writer, it would be accused of being a vanity production."
In 1963, Tom's first Broadway show 110 IN THE SHADE debuted. Its producer David Merrick (infamous for his marketing acumen and the Great White Way's Harvey Weinstein-more ruthless equivalent) took advantage of the unique opportunity to promote his two 'Tom Jones' productions. The star of the film Tom Jones, Albert Finney happened to be appearing in Merrick's LUTHER. With a clever play on 'Tom Jones,' David Merrick scored a two-for-one in his effective advertising, putting together "a picture of Albert Finney and me and pushed the different shows."
As for the singer Tom Jones, Tom has had to deal with some disappointed reactions when people realized Tom was not the "It's Not Unusual" Tom Jones the singer (who, incidentally, was named after the Albert Finney movie). "But for many, many years and decades whenever I get on a plane - if ever I have enough money to get on first-class - they always say to me, "Oh, we thought it was going to be the real Tom Jones."
Tom grew up in a little town in West Texas. "I was scrawny and weak in a town full of football players and cowboys. The one thing I could do was tell stories and imitate things from what I heard on the radio or saw in the movies. It became a defense mechanism. Then it became a lifestyle. At a very early age, it became a zone of comfort, the place that seemed to make me fit in, when nothing else quite did."
Tom's high school memories weren't always the most pleasant. "My graduating class in high school was 36 people. Graduation was held early so the guys could get home and work the crops or the ranches. In my little town in Texas, I was such an eccentric in high school. I wore a straw hat. I wore a bowtie to school. I carried a cane, not to lean on, but to twirl like in vaudeville. I smoked a pipe and I signed all my papers 'T. Collins Jones, Esq.' I was a total eccentric in my days. They sort of tolerated me like the drought... or armadillos."
But all changed for the better in college. "When I went to the University of Texas and enrolled in the drama school, suddenly I found there were other people crazy as me. And that was a wonderful, wonderful thing in my life. Everybody there was a T. Collins Jones, Esquire or some variation there of."
When Tom was attending high school he didn't know any other occupation but acting existed in theatre. "I was an actor for two, three years. I obviously discovered that there were directors. Getting shows, I discovered that I liked directing. I took a directing class and decided I would rather be a director. When I was in graduate school, I got a job that paid a little money, not much, but a little, to direct the annual college musical. I had no interest or knowledge about musicals at all, but it paid. But the scripts submitted by students were so terrible. I can do better myself. So I called up a friend of mine, Harvey Schmidt and said, 'How would you like to write a musical?' and that's how we got started. He was in the arts school. He was an illustrator/painter, enormously successful. He was one of the top two or three illustrators in America. Eventually his career was so successful, when we got our first Broadway show which was 110 IN THE SHADE, Harvey had agreed already and was asked by Sports Illustrated to go on tiger hunt with the Shah of Iran. They signed all the papers, paid a down payment, got his shots. But he had to decide at that point because we were starting rehearsals exactly that week (in 1963)."
Harvey chose Broadway and the successful Broadway team was born (or re-born from Off-Broadway). "In those days, we would do a Broadway show every three years, sort of like an elephant giving birth. Harvey retired and has been living in Texas for 10-12 years. Although we communicate on business issues, I've been writing with other people for the past 10 years."
Asked which came first in their writing process: lyrics or melody? The chicken or the egg? "When we first started out, for the almost 50 years we worked together; it was always lyrics first and book; I write the book - the libretto. We didn't know there another way to do it. Later on, I realized Harvey was writing these wonderful melodies all the time just for the hell of it They just gushed out of him, poured out of him. I heard this melody that Harvey was playing, I thought, 'That's so haunting. Let me try to put a lyric to it.' And that's the first time I really tried to do that and that song was 'Try to Remember.' Then we would begin to do sometimes lyric first, sometimes music first, but very rarely working together at the piano. I know that Kander & Ebb did all of their work together side by side, a lot of people did that. But we found as the decades rolled by, some of our best work was done if we were collaborating in different countries. That way we were much more polite to each other. Harvey would take a villa in Italy or in France and we'd send things by mail and that wonderful new invention called tape recorders, so he could send melodies to me."
Asked to name his favorite singer of one of his and Harvey's songs, Tom without pause responded, "Harry Belafonte. He was the first person to ever record any of our songs. He recorded 'Try to Remember' that first desperate summer we were struggling to stay alive. Over the years; he's recorded it five different times. It's interesting in his recordings, as he got older, to see how it affected his interpretation. Of the women, Barbra Streisand when she was starting her career, she sang a lot of songs from THE FANTASTICKS. Her first album has two or three songs of ours there. But probably the purest and most beautiful from THE FANTASTICKS is 'They Were You' which Barbara Cook recorded eight or nine years ago. It's so just simple and pure. Her voice was at its peak. Her artistry, that's just so beautiful. But there were so many recordings at the time. Those were the days, by the way. Great to go to the Caribbean or go to the Virgin Islands, lie on the beach, order a rum drink and turn on your little transistor radio and hear one of your songs being played. and know, 'Well, this is paying for this drink!'"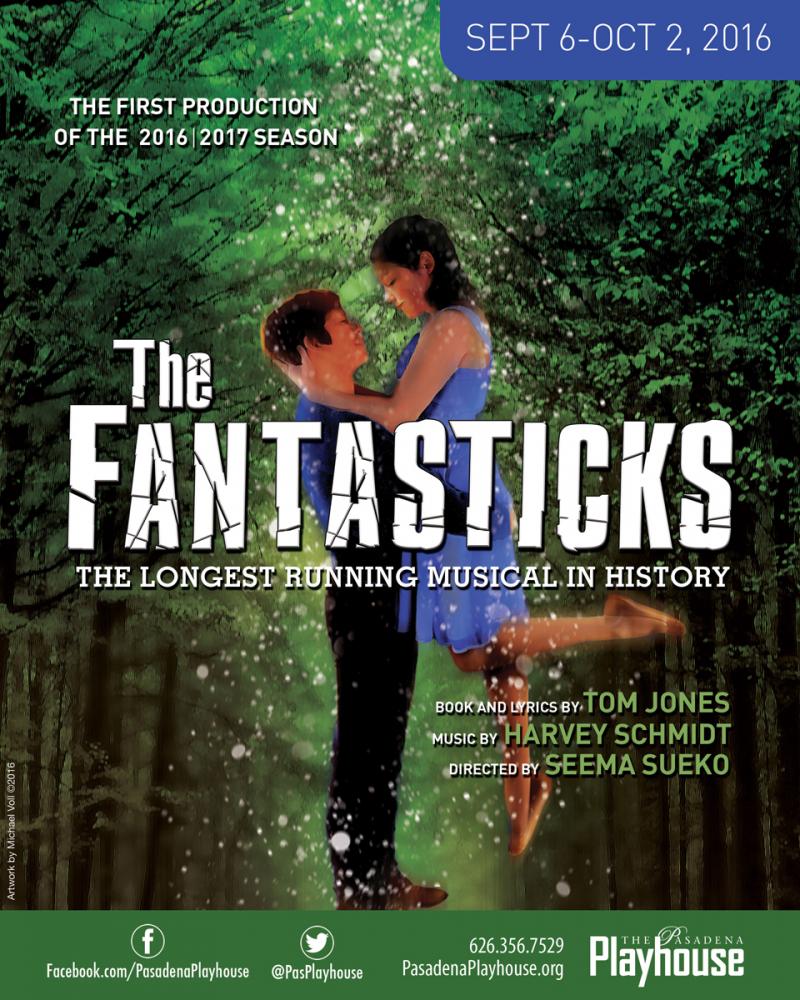 As Broadway songs were much more frequent sources for hit records than in this day and age, Tom didn't consider writing stand-alone hits until I DO! I DO!
"I never did think in those terms. Later on, I did to a certain extent. We were very naivé. We never had any training whatsoever in the musical theatre field, which means there was a lot we didn't know. But it also means we didn't learn bad things. Lot of times people teach you; they don't know what they're talking about. We always wrote for the character. Later on, when we did a show called I DO! I DO! - a two-person musical - originally done with Mary Martin and Robert Preston, and later with Carol Burnett and Rock Hudson touring it around. That was about 50 years of marriage and the musical was only two people locked in a bedroom. So we wanted to break out and acknowledge the presence of the audience. We wrote a lot of songs quite separate, just about married life. Some were intended to be funny, so were intended to be possible hit songs One of them, a song called 'My Cup Runneth Over' (recorded by Ed Ames) which believe it or not, in that time become the number one #1 pop hit in America. Those days are gone forever."
Asked who would be part of his dream cast of THE FANTASTICKS culled from all the past productions, (with everyone still the appropriate ages), Tom took no time to name "Jerry Orbach, who was the original, is my favorite El Gallo of all. He was just starting out and this really launched his career. He was just perfect. And, of course, me for the Old Actor Henry. A lot of star people have done the show out in the theaters throughout the country, Glenn Close and people like that, but I didn't see them. Liza Minelli did it too, It was her first thing. when she was 17, she toured with Elliott Gould playing El Gallo. One of the stars who did his first Off-Broadway show was F. Murray Abraham. He played Old Actor Henry."
Suggesting that Murray was actually playing Tom who originated Old Actor Henry, Tom chuckled. "That character was suggested by a college professor, a wonderful, wonderful man. As it turns out, F. Murray came to New York and he had also been to the University of Texas, although after the time we were there and studied under the same man. This man - Ben Iden Payne - gave John Barrymore his first serious role on Broadway way back when. He started the first drama department in the United States. He also started The Old Globe Theatre in San Diego and the Oregon Shakespeare Festival."
For the young romantic lead Matt, Tom would choose John Davidson (Hallmark Hall of Fame's Matt) or the original Matt - Kenny Nelson.
Tom also likes Rita Gardner (the original Off-Broadway Luisa) and Susan Watson for Luisa (who played opposite John Davidson in the Hallmark Hall of Fame production and in the pre-Off-Broadway shows.)
"Susan Watson was supposed to do the production Off-Broadway, but she got the lead in the original production of BYE BYE BIRDIE. She's done many ingénue, leading roles in Broadway musicals. Now lives in California and she'll going to be there for opening night."
Asked his thoughts of the importance of theatre/musical theatre in this era of technology and instant info gratification, Tom laughs. "Gosh, I wish I could get instant gratification. I'm obviously missing out on something. I always loved a certain kind of theatre, THE FANTASTICKS was an expression of that. A theatre that admits that you're in the theatre. A theatre in which the audience helps to create what it is. I believe that there is an ancient need, a comfort potential there for people gathering in... a not fancy place, and not paying billions of dollars. Gathering and sharing and helping to create an experience together. To me, it's like gathering by a fireplace in the wintertime. It's not the most efficient way or modern way to heat a house, but touches your soul in some primitive way. It's hard to understand. To be near the fire, it just takes you back, back to the beginning if we could. We've tried all our lives to come up with something that wasn't too splashy, wasn't too expensive, that was intimate and which the audience also shared with you in the creation of what it was."
Thank you, Tom! May the world be gifted with many more beautiful songs from you!
THE FANTASTICKS plays @ The Pasadena Playhouse September 6 thru October 2, 2016.
For schedule and tickets, log onto PasadenaPlayhouse.org
Related Articles View More Los Angeles

Stories

Shows
From This Author Gil Kaan