Interview: TENOR James Chiao Making His Mannequins Work BY NIGHT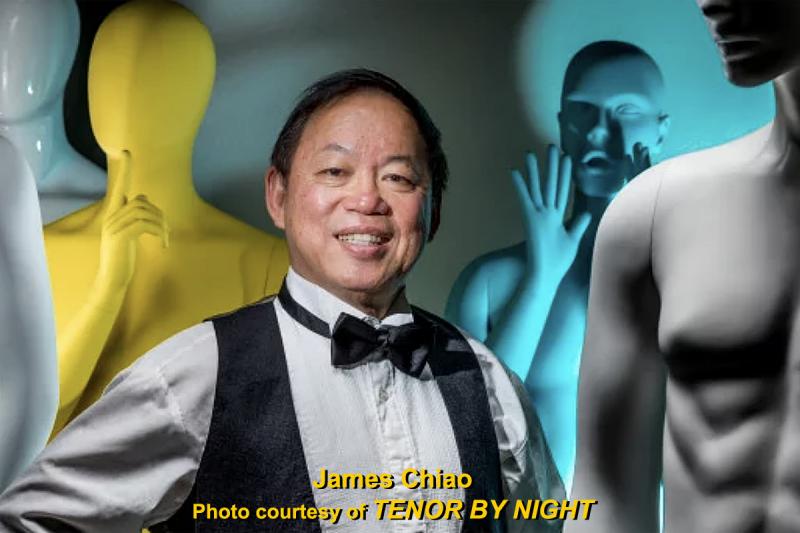 A mannequin manufacturer by day, James Chiao will be fulfilling his dream with the world premiere of his musical TENOR BY NIGHT September 22, 2018 at the El Portal Theatre in North Hollywood (with preview performances at the Rose Center Theater in Westminster, August 17 through 26). James took two subjects he's most familiar with (mannequins and singing) and mashed them together.
Thank you for taking the time for this interview, James.
How did your 2013 Tenor by Night concert morph into its present full-length form?
After I did my 2013 Tenor By Night concert, many people congratulated me saying the concert was very inspiring. My wife, Lily Chiao, narrated the concert, telling my story of selling mannequins by day and rehearsing opera by night.
Later, I was told of some comments about my lack of professional music training and credentials. I decided to go back to school to get my degree in music. It was indeed a humble feeling that I did not have professional training. So I was determined to go back to school to learn music and get a degree to further my craft, and, of course, be able to include it on my resume and program biographies.
In 2015, when I applied to CalArts, one of the requirements was to narrate your educational goals in your Artist Statement. I thought that getting a degree was the obvious reason. But then I thought that that was "too raw, too plain, and too business-like." I needed to be more artistically inspired; I must have a more meaningful purpose to spend two full years in school at this age. So, taking my story from my concert and turning it into a musical became the natural goal of my Artist Statement - my new dream to pursue at the age of 65. And in reality, it's the second wind to my life.
What periods of your life does your semi-autobiographical TENOR BY NIGHT cover?
The beginning of the musical speaks to days when I am selling mannequins by day and rehearsing opera by night in Buena Park. Then, it flashes back to the time fifty years ago during the Chinese Cultural Revolution when all of the colleges were closed. Instead, I worked on a small South China island as a farmer and a fisherman for six years. My parents, like most intellectuals, artists and musicians in China, were sent to work in the labor camps.
You earned an MFA from CalArts just last year at age 68. Will your second set of college days (at CalArts) be covered in TENOR BY NIGHT?
No. Although my musical is based on real stories in my life, TENOR BY NIGHT is a mixture of real-life stories and fantasies. Something that can affect the audience, something that can inspire an audience - that they could do the same thing, keeping their day job and pursing their dreams at night. Yes, I earned my MFA from CalArts just last year at age 68.
Have you included songs that you performed as The Three Chiao Tenors?
No. Again, for the same reason as above. This is an entirely new musical. I feel by not making the musical too specific, like an autobiographical story, it is a more theatrical entertainment.
What factors informed you to choose opera as your singing medium?
My father and my brother were professionally trained tenors. They would sing art songs and arias from Italian operas. In 1999, we saw the famous Three Tenors performing. So we thought that "The Three Chiao Tenors" would be a good ensemble, especially because we are from the same family, with the same last name. It was also great to the have the Three Tenors as a model for our group.
Will TENOR BY NIGHT be mostly operatic music?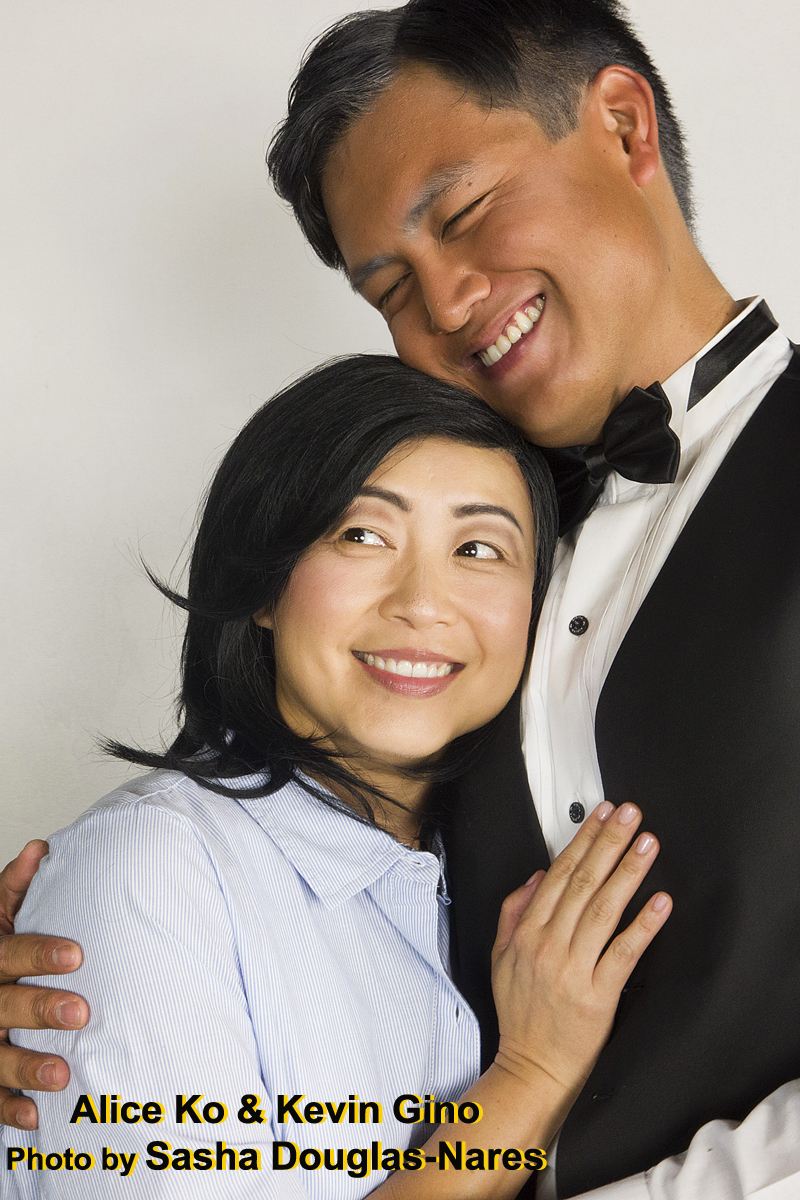 TENOR BY NIGHT is in the mold of classic Broadway shows like SOUTH PACIFIC with rich, musical theatre melodies. But since it is the story of a tenor, I also included a few clips of Italian arias to show that the tenor was keen on singing opera. As a result, the music style is a mixture of opera and musical, with very catchy melodies and romantic, dramatic tunes.
In what genre of music would you classify your composition "Rice is Life"?
"Rice is Life" has the color of Chinese folk music, with thoughts of the rice fields of my birth country, and at the same time, I imagine, it feels like it contains a sense of the cotton fields of the American South.
Did you instinctively inherit your parents' love for music and their musicality?
Yes, my parents were life-long musicians. My father, in particular, was a famous composer in China who composed 200 songs during his lifetime. I must have inherited his composing genes, especially the ability to create rich melodies.
When did you realize you wanted to sing?
In 1998, at 50; I was vacationing with my family in Northern California, near San Francisco. I had never sung an entire song before. Inspired by the tall trees in the forest, I sang the Italian folk song "O sole mio." My father ran over to me and said "Son, you are also a tenor." Then, with the idea of another tenor in the family, beside my father and my brother, I decided to join them and we formed The Three Chiao Tenors.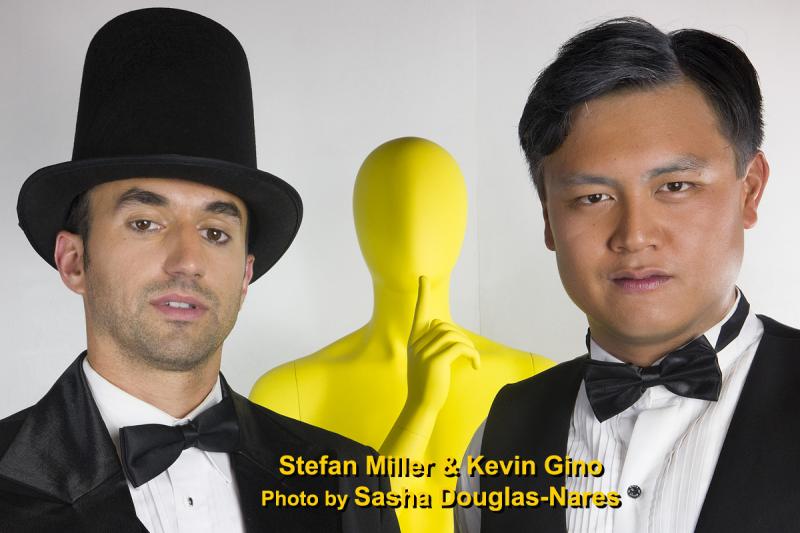 With your father a composer and your mother a soprano, you must have an atypical childhood in China. Musicians were frowned upon in China. What obstacles did you encounter as a child of musicians?
There were many humbling experiences and unfair prejudices from society during the Cultural Revolution in China. But the most humiliating experience was when I fell in love with a young woman from the small island where I worked for six years. At age of 20, I asked her if she would be my girlfriend. She then asked me what my family background was. I was honest and told her that my parents were both musicians. She rejected my love.
In the musical, I changed this story, turning it around. The young woman accepted my love. And in the song "No Need," the character tells me that there is no need to explain who you are and what you would be.
Your father Fei Chiao must have been a pretty strong person to pursue his music in China. What profession did the Chinese powers-that-be want him to take on instead?
Actually, my father initially performed as a solo tenor. But after my mother was persecuted and labeled as a "rightist" in 1957, my father was no longer permitted to sing on stage. But he was able to switch to composing, making music in the background. So my father, with the determination to exonerate our family, became a successful composer.
You earned a degree in information systems. How did you get into the mannequin business?
I worked as a computer programmer for ten years, after I earned a BS degree in business with information systems as the core. From 1990 to 1994, I was working in downtown Los Angeles as a computer programmer, exiting the 10 Freeway at the Los Angeles Street exit every day. At the stop sign, I would always look into a garment district mannequin store. Later, when I thought about a product to sell, I naturally choose the one I saw every day.
What inspired you to feature mannequins in TENOR BY NIGHT?
My daughter Amy Chiao went to the Rhode Island School of Design to pursue visual art. She told me that young people like mannequins. There is something intriguing, enticing, mysterious and fascinating about mannequins. You just have to look at them.
So many things can happen once you feature mannequins in the story. In real life, I sometimes actually return to The Warehouse at night: seeing so many silent, motionless "people" around, standing, sitting, posing at night - it is a totally different feeling than when you see them during the day.
With what emotions would you like your Rose Theatre and El Portal Theater audiences to leave with after your production's curtain call?
I would hope they remember the song "Keep Your Day Job." It tells people to pursue their dreams while keeping their day jobs. It is a real story of when I was vacationing with the family and I stood on top of a high rock and sang "O sole mio." I felt a great ending on my high note, but then I heard a tourist, yelling at me to keep my day job. While I was discouraged by that comment, I thought to give myself the nickname "Tenor By Night." Yes, I did keep my day job, but I am proudly a Tenor By Night.
Thank you again, James. I look forward to experiencing your doppelgänger up on stage with your mannequins.
For ticket availability for both venues, log onto www.TenorByNight.com