BWW Interview: Skylight's Gary Grossman Asserting His Passion Creating Safe Harbors For Nurturing New Talents
Skylight Theatre's Artistic Director Gary Grossman will be honored at Skylight's SALUTE 2016 December 4 at the Colony Theatre in Burbank. Gary has been the driving common denominator of the Skylight Theatre Company and its previous incarnations: the Katselas Theatre company and the Camelot Artists Productions before.
Thank you for taking the time for this interview, Gary! And congratulations on your upcoming Skylight recognition.
What were the initial seeds of your involvement with Camelot/Katselas/Skylight?
In 1984, Richard Dreyfus was directing a play for Camelot and asked me to produce it. Immediately following that, I received a call from Milton Katselas. Milton was the renowned stage and film director; one of the top acting teachers in the world at that time. He founded the Beverly Hills Acting School and started Camelot Artists Productions for his students. Milton was about to direct Romeo & Juliet, and I signed on to produce the show. I stayed for 33 years.
How did becoming Skylight's Artistic Director in 2008 come about?
Milton and I had talked about it over the years, but I kept saying, 'No,' because he had always been de facto Artistic Director. Then in 2008, shortly before his death, I agreed, or rather, he finally convinced me to take over.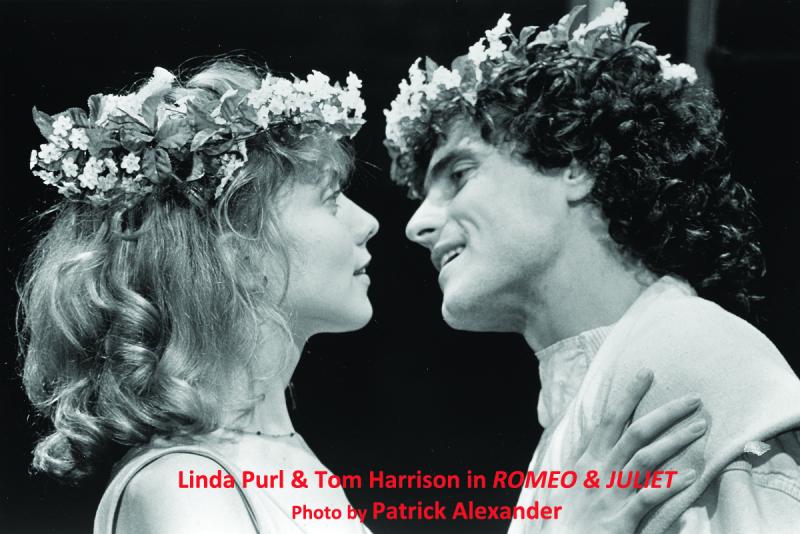 What criteria do you look for in the plays you would produce for Skylight?
It begins and ends with the writer. If we are passionate about the writer and believe he/she has a voice that needs to be heard, we jump aboard.
What criteria do you look for in talent (writers, directors, actors) to be part of Skylight?
Passionate artists that want to get into the Skylight sandbox and play. Skylight does primarily new works, so it's essential that everyone on the team is on the same page. Pushing in the same direction. Ready to roll-up their sleeves and help get the writer's words from the page to the stage.
When did you first realize you Gary Grossman wanted to be in theatre?
I was eight or nine. My father brought me to his men's club's rehearsal of the musical DAMN YANKEES. They needed kids to be in the Joe Hardy fan club. After that, I was hooked.
How did a young New Yorker own two theatres and a theatrical lighting company by age 23?
I don't think I slept much in those days. I was just lucky, I guess. At a young age, I knew what I wanted to be. I mentored a lot in New York. Hung around The Public Theatre, La Mama. I was a pretty gutsy kid, I guess. I grabbed onto anything and anyone that would have me. I was working as a lighting designer/set designer/stage manager at a dinner theatre in Long Island. The producer told the restaurant they couldn't afford to continue doing it. The restaurant didn't know what to do, so I said I would produce it for the restaurant. Then the restaurant was sold. Instead of closing the dinner theatre, I found another space and became a restaurateur and a producer. Then other theaters needed equipment, so we started a lighting company. Then Todd Rundgren wanted a set built for his touring show. No one would agree to his terms, but we said we'd do it. We became a set and theatrical lighting company. It was called seizing the opportunities. Sort of a scary high wire act, but I miss it.
What brought you to Los Angeles in the 1970s? Did you aspire to be in television or on the big silver screen?
I needed a change and wanted to get out of the cold. There was no money to be made in theatre, even less then there is today. The bright lights and warm weather of Hollywood, the film and television capitol of the world called out to me.
Describe your 'struggling acting years' in Los Angeles.
I never considered myself to be an actor, so I really never struggled. I always had theatre to produce and I was thankful to be able to keep myself employed.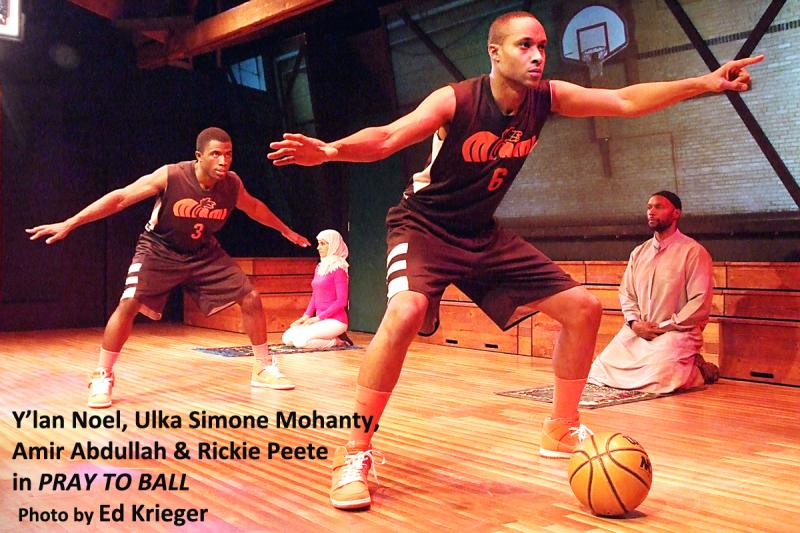 Tell us what you remember about booking your first movie role in Bachelor Party in 1984?
The movie was inspired by a true story. I threw a bachelor party for a friend of mine, Bob Israel. He and his partner made a movie based on it and my role was suppose to be played by another actor. I was in New York, preparing to move back and teach at Hunter College, when I got a call from Bob telling me that they were casting for the movie in New York. He asked me to drop by and surprise his brother, Neal Israel who was directing it. I did and we goofed around at the audition, me reading the part of Gary. Weeks later, I get a call from Neal letting me know that the studio didn't want the actor they had originally thought would be cast. Instead, they asked Neal what type of character he was looking for to play the role of Gary. Neal showed them a tape that we had done during the audition, and said, 'This is the real Gary.' The studio said, 'OK. Fly him out to Hollywood.' A star is born!
Out of Skylight's 105 world premieres, which production would you pick as your proudest achievement and why?
I've been going through all the dusty boxes. It's tough to pick a favorite because they are all important to me. I still remain close to a lot of these writers. But if I have to say one it would be AIDS/US: A PORTRAIT IN COURAGE. AIDS/US was the personal stories of 13 people dealing with the AIDS virus. In 1986, Christopher Callen, Kerry Slatery, Michael Katz and Michael Kearns began interviewing a group of people about their stories. Mostly people with AIDS and for the most part, these were not actors. I think only one of the people was an actor and he was a star on Little House Of The Prairie. We even had a mother whose son had contracted AIDS. The two of them were on stage together, telling their own stories. Michael Katz complied all the stories and Michael Kearns directed the afternoon. It was suppose to run only four Sunday afternoons. It ran for months. Sold Out! We were asked to perform it in Sacramento at the capitol. I remember all of us being taken off the plane in Sacramento and not able to board, because
they were afraid of other passengers catching the disease. We lost many of our actors to that deadly disease during the run. Sadly, I don't think anyone is left from that original production. It was an important piece of theatre and it set the bar for me on how powerful we, as artists, are and the responsibility that we have. Today, more the ever.
Out of all the talent you've helped shepherd through Skylight, who has the distinction of being your most pleasant surprise success story?
Another tough question. A lot of actors have passed through the Camelot/Katselas/Skylight stages. I think we all shepherded each other. Miguel Ferrer, Jenna Elfman, Jorge Garcia, Helen Hunt, Patrick Swayze. John Glover, Jamie Cromwell, Beth Grant, the list is endless. Milton and Eric Leonard, who was Camelot's first Artistic Director established a safe, nurturing space for all of us to create in. Jeffrey Tambor was one of my teachers; he also directed shows at Camelot and was (and still is) a great mentor to me. He was always on TV, you knew the face, but not necessarily the name. Then he did Larry Sanders and now he's the star of Transparent. I am not surprised by his success, just so damn proud to have been witness to it.
What success stories from your teaching duties at the Beverly Hills Playhouse can you share?
I love to teach. Never thought I would, but I love to teach. The success and pleasure that I get out of it is getting re-energized by the younger actors that I teach. They give to me as much as I give to them.
As one entrenched in the Los Angeles theatre scene (Skylight, Katselas, Matrix), what do you see as the immediate future of Los Angeles theatre?
Revolution, I'm afraid. And, hopefully, a rebirth. Younger actors, actors of diversity, those actors without AEA affiliations are now going to get their chances to shine. They are going to take to the stages in some of the more prominent 99-seat theatres in LA. This is mostly due to AEA's new agreement which goes into effect on December 14 and will prohibit AEA actors from performing in many small theatres around Los Angeles; opening doors for new artists to develop and grow.
What would you say are the differences, for better or for worse, of the Los Angeles theatre scene in the 1970s versus now in 2016?
The community has come together, stronger than ever. The quality of work being done in Los Angeles has risen to new heights. The number of productions that have started in Los Angeles and have moved on to other cities has multiplied. To be able to see work from the LA 99-seat stages being performed on Broadway, in London, and all over the country is a true testament to the entire LA Theatre Community.
Are you under a gag order in regards to the Equity/LA Theatre lawsuit? If not, what are you allowed to say about the current negotiations?
Unfortunately, there are no negotiations at this time. A group of actors have asked Equity to hear an alternative plan, but I have heard no response from Equity. There is a pending lawsuit in federal court and two complaints have been filed with the NLRB.
Having recovered from your major health scare earlier this year, have any of your goals for Skylight changed?
My outlook remains positive, and my goals are to keep challenging myself and the people around us. We need to continue to discover and nurture new voices for the stage. We need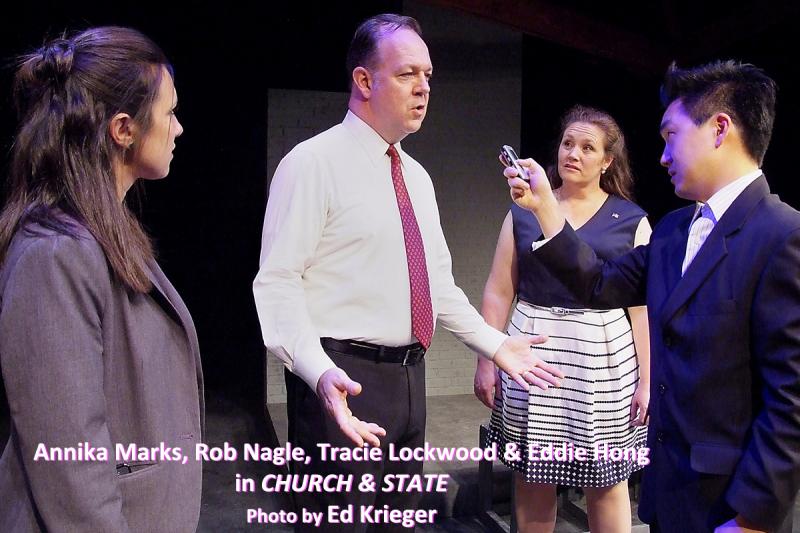 to mentor artists and create a safe harbor for writers to express themselves. This has truly been a tumultuous year and the outlook for 2017 is not looking all that much better. Artists will need to make the difference. We need to enlighten, inform and lead the way.
Have your personal goals been altered?
Not altered. If anything, just more fine tuned. I want to be a better leader, a better listener, a better partner for my personal and professional families.
At this stage of your theatrical accomplishments, what role in theatre would make you the most satisfied: Actor? Teacher? Producer? God?
All of the above. Maybe not god... I think that's too much to tackle this year. Maybe next year. Someone said that I need to be the elder statesman. At first, I had problems with the word 'elder.' I liked statesman, that had a nice ring. It was the 'old' of 'elder' I had an issue with. But I have grown to except that. I had so many people in my life that I looked up to, my parents, my uncle, my grandfather, my many teachers and counselors. I have been given so much by so many. It's now my turn to give some of that back and hopefully guide, mentor, and steward the next artist so that he/she can experience what I have been lucky enough to have experienced.
Thank you and congratulations again on your Skylight honor, Gary!
For more information on Gary, Skylight and their December 4th event SALUTE 2016, log onto www.skylighttheatrecompany.com. Proceeds of that evening benefit Skylight Theatre Company's Artistic Development Programs.

Related Articles View More Los Angeles

Stories

Shows
From This Author Gil Kaan