Interview: Matthew Wilkas' BORN TO WIN in Theatre & Love
Actor/writer/LGBTQ cause célèbre Matthew Wilkas L.A. premieres his latest theatrical piece (co-written with Mark Setlock) BORN TO WIN at the Celebration Theatre @ the Lex beginning February 13, 2019. Focusing on the shenanigans that can go on during a little girls' beauty pageant, Matthew takes the stage facing off with the always working Los Angeles Theatre darling Drew Droege. Celebration's co-artistic director Michael Matthews directs with choreography by L.A. Theatre stalwart Janet Roston.
Thank you for taking the time for this interview, Matthew!
Your PAGEANT PLAY you wrote with Mark was first produced in 2008. Would you consider BORN TO WIN, PAGEANT PLAY 2.0? Or a completely new play?
It's definitely 2.0. PAGEANT PLAY was slightly more stripped down and maybe didn't dig quite as deeply as BORN TO WIN does. I always felt like PAGEANT PLAY was unfinished. One winter a couple of years ago, I decided to produce a ten-year reunion reading of the play with the original cast - Me, Jenn Harris, Daiva Deupree and Mark Setlock - in NYC, and it got such a positive response I decided to work on the script again and update it a bit and... here we are!
What connections with beauty pageants inspired you to pursue writing on this arena?
I don't have any personal experience/connection with beauty pageants at all. The idea came when Mark Setlock and I watched a BBC documentary called Living Dolls. The documentary is fascinating, and follows two very gay and closeted pageant coaches and a four-year-old pageant girl named "Swan" and her TERRIBLE chain-smoking mother. The whole world of child pageants is extremely rich in material to write about, as you can probably imagine. The variety of characters..., their delusions and desperation. It's all pretty horrifying and at times shockingly relatable.
How did the idea of you and Drew collaborating come about?
I've always been a huge Drew Droege fan. We'd worked together a few times before, but very minimally. When Mark Setlock said he didn't want to play the part anymore, Drew was an obvious first choice. I sent him the script, and he was instantly on board.
What kismet brought you and Celebration together?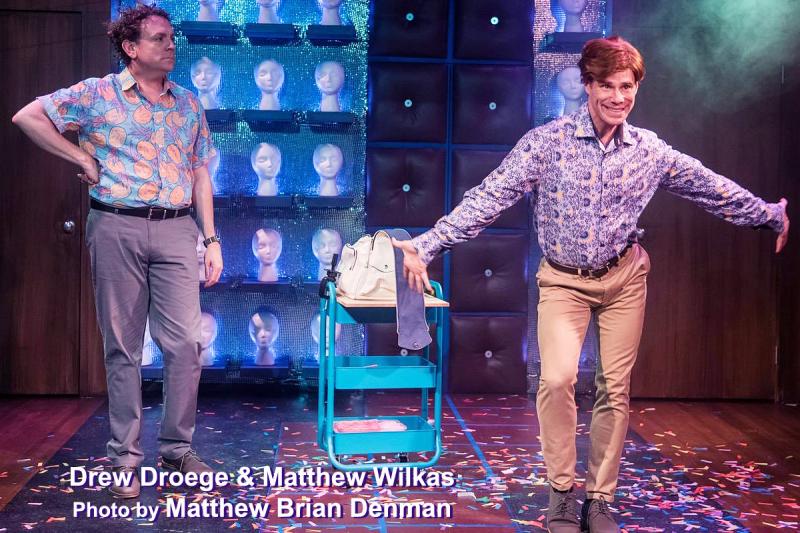 Tom Detrinis, who I'd met while Drew and he were performing in DIE MOMMIE DIE, directed a reading of the play at Celebration last spring. I think it was Tom's championing of the play and Drew's interest in performing in it that made Celebration want to get involved. So... THANK YOU, TOM AND DREW!!!!
What shows have you seen at the Celebration?
The only show I've ever seen at The Celebration is DIE MOMMIE DIE, which Drew Droege also starred in, and I loved it so much.
Have you worked with any of PAGEANT PLAY's cast or creatives before?
Daiva Deupree who plays our heroine "Marge," has played the part in every single reading, workshop and production. I essentially wrote the part for, and around her. I am so, SO glad she could do this production. She is its heart and soul (you'll see).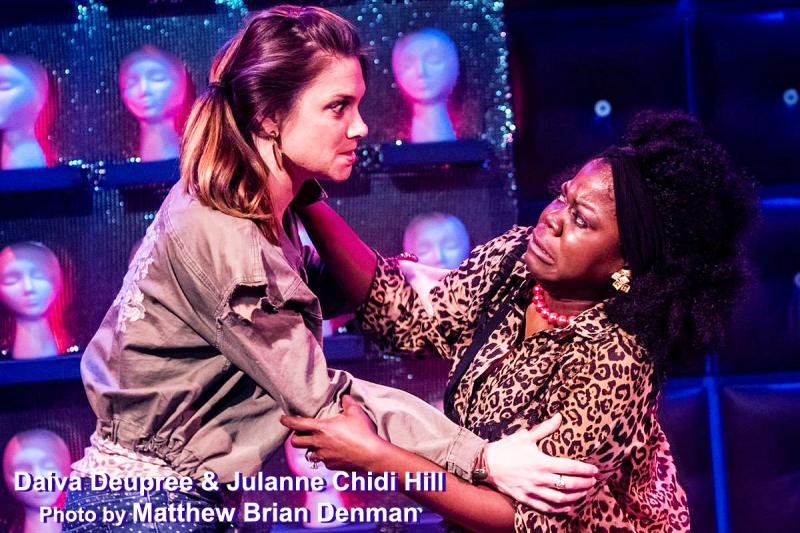 I have seen you very convincing in a heavy dramatic role in THE PRIDE at The Wallis. Which kinds of roles do you find more challenging - heavy drama or light comedy, as in BORN TO WIN? Do you like to mix it up?
I love mixing it up! I think I might be more drawn to comedy, but even the comedy, I do usually has quite a lot of pathos in it. (BORN TO WIN certainly does.) Even my part in THE PRIDE - a very stark drama with an onstage rape at its center - was more or less the comic relief.
What gives you most satisfaction - soaking in the live audience responses while you're performing on stage? Or writing "The End" on your latest script in the privacy of your home?
I don't know! I ask myself this question all the time. I think the answer is really: BOTH. I love creating and being an artist, and if I can just continue doing it all - acting, writing and whatever else comes my way, I'll be happy!
I have to ask you about a most significant LGBT moment in Olympic history. Your kiss with your boyfriend Olympian Gus Kenworthy before his qualifying run in the 2018 men's slopestyle was broadcast on live TV. Did you 'plan' that moment? Or was it just spontaneous? When did you realize the significance of that kiss?
We didn't plan it. I had gotten to Pyeongchang late the night before. That moment was the first time I'd seen Gus since he'd left for the Olympics a few weeks prior. So, the kiss (which was more of a peck, to be honest) was our "hello" to each other. And cameras happened to be there! I honestly had no idea it would mean so much to everyone, or I would have probably fully made out with Gus just to REALLY shock the world.
You were part of the 2012 Broadway spectacle titled SPIDER-MAN: TURN OFF THE DARK. What crazy memories of that experience can you share with us? Was that your first Broadway show?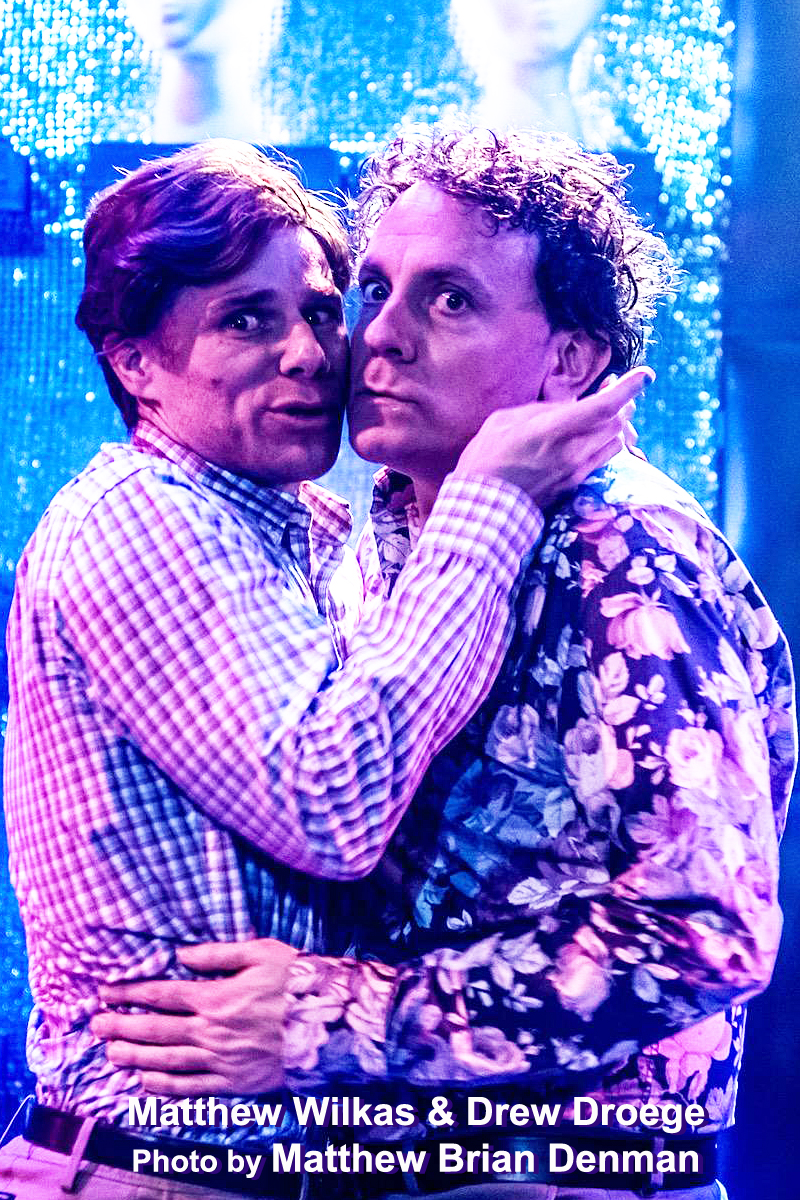 It was my first Broadway show. It was truly INSANE, such a massive production and so overwhelming. I was a replacement, so I came AFTER Julie Taymor's departure. The cast and crew were OUTSTANDING. We all loved each other very much. There was a real sense of "survival" and support all around. I'll always remember doing SPIDER-MAN as hands down one of coolest jobs I've ever had-regardless of how it might not have been the best show or the most creatively fulfilling.
Any particular responses you're hoping the Celebration audience leaves with after your curtain call?
We will certainly be having the time of our lives performing this, so I'm hopeful the fun will be contagious.
Thank you again for doing this interview, Matthew! Looking forward to seeing you and Drew in all your pageantry.
(To check out my previous interviews with Michael Matthews and Janet Roston, click Michael or Janet.)
For ticket availability and show schedule through March 31, 2019; log onto www.celebrationtheatre.com