BWW Interview Maestra Diane Rodriguez Clashing Cultures & Contributing to CTG & NEA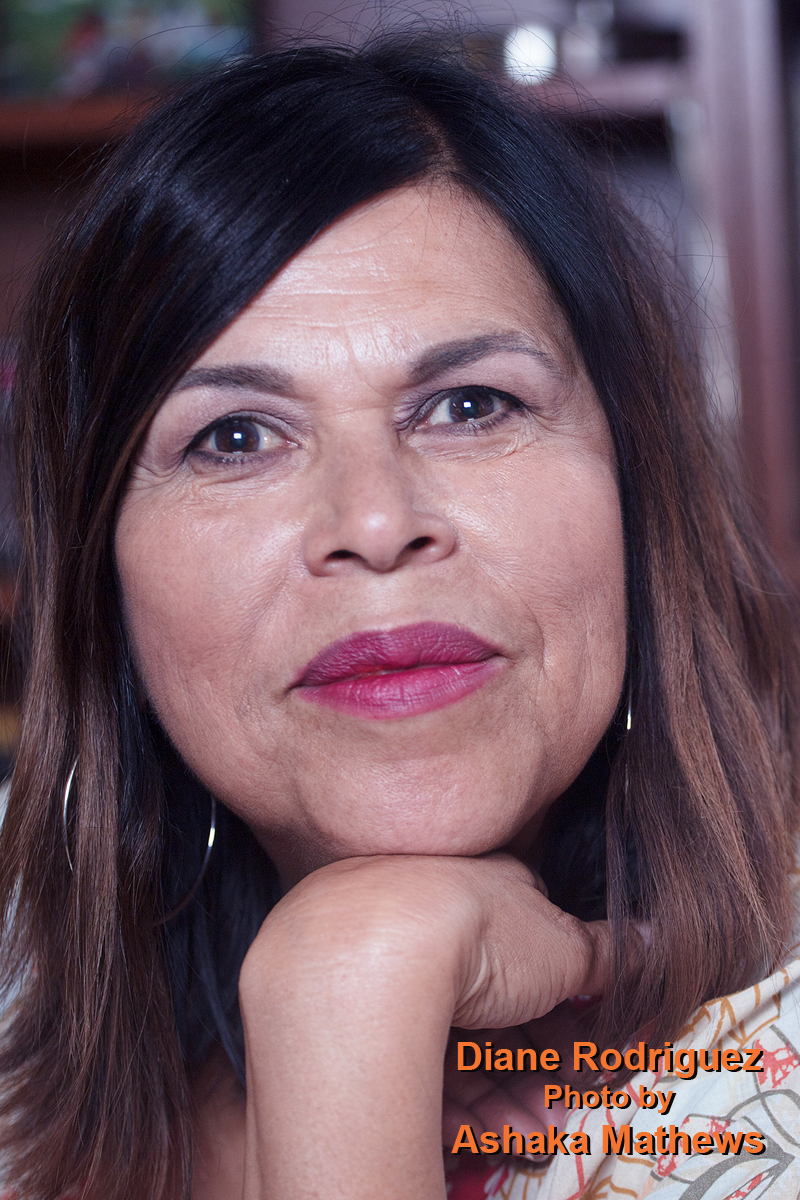 Already in previews, the latest Culture Clash project BORDERTOWN NOW runs through June 24, 2018 at The Pasadena Playhouse. We had the chance to query director Diane Rodriguez on her history with the nation's premier Chicano/Latino performance trio, as well as, on some of the projects she's currently involved with - Center Theatre Group, the NEA and BORDERTOWN NOW.
Thank you for agreeing to this interview, Diane!
Culture Clash was founded May 5, 1984 by Richard Montoya, Herbert Sigüenza, Ric Salinas, José Antonio Burciaga, Marga Gomez and Monica Palacios. What serendipity brought you together with Culture Clash? What year was that?
I met Richard Montoya through his family, and particularly his Dad who was a revered poet. It was the early 80's. Both of us had come from performing families and, from a very young age, we were performers as well. Rene Yanez who sadly passed away last week, paired the two of us together and we had an "act," duo called Johnny and Blanca. I met Herbert and Ric not long after they had started the group and they came to perform in San Juan Bautista where the Teatro Campesino was based.
Had you already founded El Teatro de la Esperanza and Latins Anonymous?
Teatro de la Esperanza was a student group I co-founded at UC Santa Barbara before this time and Latins Anonymous was after I met Culture Clash.
How many shows of Culture Clash have you directed? You must have a shorthand in your directions with them.
This is the first time I'm directing the guys. I've performed with them, but never directed them. We come from the same "school" of performance. I'm a comedic and character actor as well, so we all understand a joke and how to deliver one, as well as, how to craft characters using our physicality and our voice. We also know how to fill a space with our presence. I call Culture Clash maestros and I'm a maestra. We are stage animals. It's what we've done all our lives and we know how to "live" on stage. It is in our DNA.
Were you involved with BORDERTOWN in any creativity capacity twenty years ago?
BORDERTOWN came to us, Center Theatre Group, about 20 years ago and I was on the producing team. Then in the early 2000's, I directed a version of it at the Actor's Theatre of Arizona in Phoenix. So, I was very familiar with the original version.
What can someone who's seen BORDERTOWN expect to see in BORDERTOWN NOW?
The show is nearly 90 percent new material. The issues of the border have evolved and are changing daily. There was, and still is, an urgency to this story and we feel extremely compelled to tell the story of the individuals who populate this region, from a self-proclaimed vigilante, to a retired sheriff, to a rebellious border crosser, to a border humanitarian, to a journalist. The story of the militarization of the border and, subsequently, our country are intrinsically tied to each other. We try our best to portray the complicated ecosystem of this mysterious borderland and we grapple daily with what to include in this panoramic view.
What was the most unexpected audience response to Culture Clash that you ever witnessed?
The seminal work of the group THE MISSION and BOWL OF BEANS was a moment to behold. This was an example where community and artist melded and spoke to each other. Each fed on each other. The artist was speaking for the community and community was inspiring the artist. It is what every artist yearns for: an audience they make work for, then subsequently rewards them for that attention.
Were you involved in SPIC-O-RAMA, the creation of year's special Tony Award recipient John Leguizamo?
I did not direct John Leguizamo in SPIC O RAMA. I did a regional production with an actor named Richard Trujillo in Arizona of all places. The Actors Theatre of Phoenix produced it. It was so subversive to see the work done in a jewel box of a theatre with all these Latinos filling the seats as it should be.
How do you juggle your time commitments of being one of the associate artistic directors for CTG (Center Theatre Group) and directing BORDERTOWN NOW?
I've been at Center Theatre Group for almost 24 years. And, under Gordon Davidson and Michael Ritchie, I found supportive artistic directors who understood the importance for me, our theatre and the community to continue to work as an artist both locally and nationally.
Former President Obama nominated you to the National Council of the Arts in January of 2015. Does this council even exist today? If it does, what does it get to do?
The council does indeed exist today. At the end of June, I go to Charleston, West Virginia for a meeting. I am there to support the staff of the NEA (National Endowment for the Arts) and its director. And, with the other council members, we hope that our presence has impact on funding and the type of programming the NEA is able to support.
How would you describe the positive steps taken for Latino actors and creatives in the theatrical community in present time from when you started Latins Anonymous in 1988?
There are many bright spots that have popped up since 1988 when I co-founded Latins Anonymous. And yet, strangely, things haven't changed enough. Certainly, we have many more trained actors and playwrights. We have a number of thriving Latinx theatre companies, but not enough of sizable national influence. We have the Latinx Theatre Commons, a collective of Latinx theatre makers and scholars who have taken control of our narrative and created convenings and festivals that improve our skills and our presence in the national theatre scene. But, we have a long way to go before we all feel that our standing in popular culture vis-à-vis theatre, music, dance, film has seeped into the mainstream.
What would you like The Pasadena Playhouse audience to leave feeling after Culture Clash's curtain call?
We told our story, from our point of view, and shared it with you. You may not agree with it, or you may totally be in line with us. But from wherever you stand, we ask that you meet us in a town hall, a town plaza, in your home and talk to us. And if we disagree, we know that at the core, we like and respect each other and understand that we all embrace this country that we call home.
Thank you again, Diane. I look forward to experiencing your Culture Clash-ing.
For BORDERTOWN NOW ticket availability and schedule through June 24, 2018; log onto www.pasadenaplayhouse.org