BWW Previews: SONNY TURNER at Suncoast Showroom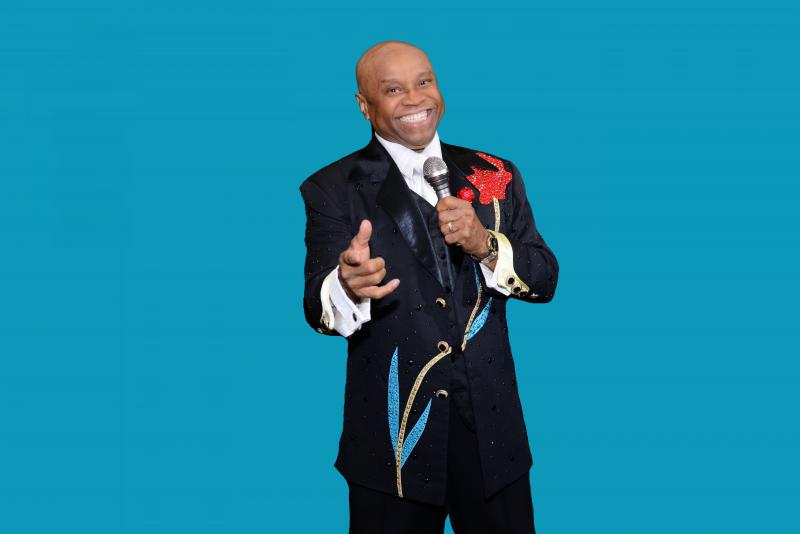 Sonny Turner, doo wop crooner and former lead singer man of The Platters, brings back the magic to the Suncoast Showroom on April 8.
Even in his 70s, Turner has been touring the country including Chubby Checker, Frankie Avalon and Darlene Love. In 2017, he performed in Singapore, Taipai and the Philippines. His motto is "Well and Alive in 2025."
He is bringing the back the magic with hits such as "With This Ring" and "Washed Ashore," "Only You," "The Great Pretender" and "The Magic Touch."
As for his audience, "Of course I see my fans. But I also see people in the 30s and older, as well as children sitting in the audience. These hits are timeless," he told BroadwayWorld.com. "Everyone wants to hear the music. People get married and do their first dance to 'Only You.' Music by the Platters is big for karaoke bars. I have heard our songs sung in bars in China and France."
Turner rose to fame in 1959 after being chosen out of 100 prospects to replace The Platters' original lead singer, Tony Williams. As the new lead vocalist, Turner began touring the world with the group at age 19. He left The Platters to begin his solo career in 1970. and his vocals were later featured on the soundtracks of the movies "The Nutty Professor II" starring Eddie Murphy, "Hearts in Atlantis" starring Anthony Hopkins and "Prince of the City" starring Robert DeNiro.
In 2005, Consumer's Entertainment Exchange and the Doo Wop Hall of Fame presented Turner with The Lifetime Excellence in Entertainment Award. Turner was also inducted into The Vocal Group Hall of Fame and the Beach Music Hall of Fame for his musical contributions to The Platters. He is only one surviving member of The Platters still alive today that can be heard in its music.
Turner released a new single, "Let's Go Way Back," relating to the good times in the past. "With the problems we are facing today, I wanted to sing a song about the good times and it will get better," he said. It is available at SonnyTurner.com.
Showtime is 7:30 p.m. Tickets start at $15 plus taxes and fees, and can be purchased by calling Ticketmaster at 800.745.3000; online at www.suncoastcasino.com; or in-person at Suncoast, The Orleans, Gold Coast and Sam's Town. Tickets may also be purchased the day of the show (depending upon availability) at the venue box office.