Feature: 25TH ANNIVERSARY RE-RELEASE OF RUDY at Sam's Town 18, Regal Village Square 18, Orleans 18 and Regal Red Rock Stadium 16 & Imax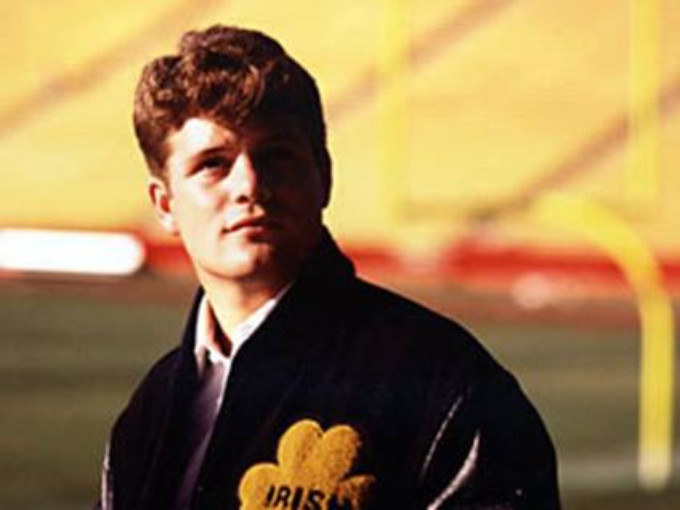 Now more than ever, the inspiration of the true life story of Rudy Ruettiger is needed to combat the sadness, tragedy and overwhelming horror of current events. The movie made about his triumphs against all the odds is celebrating its 25th anniversary with two special showings. Fathom Events' celebration of the classic film "Rudy" starring Sean Astin is returning to theaters nationwide for two days only, Aug. 28 and Sept. 2.
"Rudy" was named one of the best 25 sports movies in two polls conducted by ESPN in 2005 with a rank of No. 4 by ESPN.com users. A panel of sports experts ranked it No. 24. In the "AFI 100 Years" series, "Rudy" was ranked the 54th-most inspiring film.
"But this is just not a sports movie or a football movie," Ruettiger told BroadwayWorld.com. "This is about life and making your dreams come true." It is especially important in today's world with enormous pressures on children, teenagers, and millennials. Social media and technology have added a new layer to bullying that can crush a person's spirit.
"You have to be more aware and more sensitive with information. I want to help everyone create a better conversation and relationships. Everybody deals with the same issues, and I still believe that staying positive is the best way." Ruettiger emphasized that this film is based on his true story that can teach others, even with the changes from when he grew up, how to succeed despite any challenges.
The movie tells the story of Rudy's seemingly impossible dream of playing football for Notre Dame. Coming from a blue-collar background, Rudy first acquiesces and works in the steel mill with his father and brothers. However, he is determined and finally wins admission into Notre Dame. Once there, he becomes a walk-on player and serves as a human tackling dummy. Legendary coach Ara Parseghian and the other Irish Players gain respect for Rudy, giving him a shot at gridiron glory.
While the movie has been broadcast on television and devices, watching the film in a theater adds a new experience.
"It is more like actually being there in action," Ruettiger said. "It becomes more real." He especially loves the soundtrack and is thrilled every time he hears it being played as musically portraying his triumph and overcoming all obstacles.
Ruettiger will also share with his journey with a one-man show scheduled for Broadway in February 2019 about going to Notre Dame, convincing Hollywood to make a movie of his life, his invitation to the White House, and how his direction changed by believing in himself.
The movie will be re-released on Aug. 28 at Regal Village Square 18, Sam's Town 18, and Regal Red Rock Stadium 16 & Imax. On Sept. 2, it will be shown at Orleans 18, Regal Village Square 18, and Sam's Town 18. Nationally, "Rudy" will be shown in over 600 theaters. Ruettiger will be in his hometown of South Bend, Indiana on Sept. 1 and will view the movie with the South Bend Hockey team. For times and to buy tickets, click here.