Jewish Family Services Announces Learn Laugh & Love Programs Lined Up Into The New Year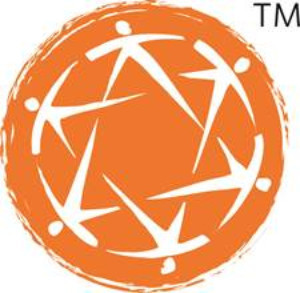 On Thursday, March 21, Sally Fletcher will present "Improving Strength Through Daily Living. The 1 p.m. program takes place in the MAC Room at the Jewish Community Campus. Fletcher is a trained nurse and certified Fall Stop... Move Strong™ trainer. While intensive exercise isn't for everyone, incorporating deliberate movement into activities of daily living can be done by most of us. This session demonstrates easy, simple, yet effective ways to strengthen muscles, if done regularly. Come prepared to practice what is demonstrated.
The April 18 program explores the healthcare options as we age, "The Three H's -Home Care, Home Health and Hospice." Those attending the program will learn from the educational experts representing Enhanced Home Care and Hearts at Home In-Home Care, Continua Home Health, and Evergreen Hospice as they discuss how their different healthcare services can be utilized separately or together, to ensure you receive the best services now and into the future.
All Learn Laugh & Love programs are free but reservations are requested by calling The Heritage Center reception desk at (913) 327-8044.
LINK: https://www.jfskc.org/improving-strength-through-daily-living/
COMMUNITYWIDE PASSOVER FOOD DRIVE
Passover begins at sundown Friday, April 19. As Jews, we are commanded to celebrate the Seder and to let all those who are hungry come and eat. However, there are those who face financial troubles, making it difficult to afford the specialty foods the holiday requires.
Jewish Family Services, The Rabbinical Association of Greater Kansas City and area congregations come together to fulfill the commandment through the communitywide Passover Food Drive. The community is asked to donate a variety of Passover items such as matzah ball soup mix, dessert mixes, farfel and grape juice. Items may be dropped off through April 12 at Jewish Family Services two locations at the Jewish Community Campus in Overland Park or at the Brookside East location, 425 E. 63rd St., in Kansas City, Missouri. More than 150 families facing food insecurity will receive food packages. Financial donations are also appreciated to purchase produce, chicken and perishable items; donate online at www.jfskc.org or by sending a check to JFS, 5801 W. 115th St., Overland Park, KS 66211. For checks, please put in the memo line "Passover Food Drive". .
For more information about the Food Pantry, please contact Jo Hickey, JFS Food Pantry Director at (913) 327-8257 or email her at jhickey@jfskc.org.
SERVICE OF COMFORT AND PEACE SET FOR APRIL 4
As we approach Passover in April, we are reminded of Exodus, of being led out
of slavery toward a future of hope; but, also of uncertainty. Join us at a communitywide Tefilat Shalom - a Service of Comfort and Peace, on Thursday evening, April 4. Presented by the Jewish Community Chaplaincy Program of Jewish Family Services, this 6:30 p.m. service will focus on spiritual self-care to anchor you in the comfort of community and tradition, with renewed hope for what lies ahead. A light nosh at 6 p.m. precedes the service at Village Shalom, 5500 W. 123rd Street, in Overland Park.
The service is open to anyone regardless of one's level of observance.
Rabbi Jonathan Rudnick, JFS Community Chaplain, along with Lezlie Zucker, community song leader, and Rabbi Moshe Grussgott of Kehilath Israel Synagogue will facilitate the service that features both traditional prayer and contemporary inspirational readings and music.
Please make reservations by calling JFS' office at (913) 327-8250 or email healing@jfskc.org.
LINK: https://www.jfskc.org/communitywide-pre-pesach-service-april-4/
PRIYA HOSTS MARCH 17 SUPPORT MEETING FOR THOSE FACING INFERTILITY
Bloom-A support group of the Priya program, will hold its first quarterly support meeting on March 17, 7-8:30 p.m. at the Brookside East Office of Jewish Family Services, 325 E. 63rd St, Kansas City, Missouri. Priya supports Jewish families on their fertility and adoption journeys. Come share your story and learn from others who have experienced infertility. Spouses & partners welcome. Open to anyone touched by infertility or adoption. People of all religious and spiritual backgrounds invited. Call (913) 730-1425 for more information.
LINK: https://www.jfskc.org/bloom-where-hope-information-and-friendships-flower/
JFS TEAMS UP WITH OTHER AGENCIES FOR SEVENDAYS BLOOD DRIVE APRIL 12
Did you know that one pint of blood can save three lives?
Jewish Family Services is teaming up with the Jewish Community Center, the Hyman Brand Hebrew Academy and other Jewish organizations for an April 12 Blood Drive at the Jewish Community Campus.
The joint effort is part of the Community Blood Center (CBC) and SevenDays® Make a Ripple, Change the World's weeklong blood drive during this SevenDays, April 9-15. Under the auspices of the Faith Always Wins Foundation, SevenDays® is a weeklong event that promotes kindness and interfaith dialogue. Individuals are encouraged to "Make a Ripple, Change the World" by donating blood at the April 12 event at the Campus OR any day that week at any CBC donor centers.
To register to donate, please visit savealifenow.org and enter the sponsor code: EF86. For further questions, please contact HBHA Nurse Elisa Pener at (13) 327-8189 or email epener@hbha.edu.
LEARN MORE ABOUT JFS AT APRIL 7 FRIENDS EENT
Join KCPT's Executive Producer of Public Affairs Nick Haines, host of the annual Friends of the Family luncheon on Wednesday, April 17, at the Jewish Community Campus. The event will highlight several new agency initiatives. Reservations are required. For more information, please contact Ilyssa Block, Event Coordinator, at (913) 730-1470 or email her at iblock@jfskc.org.
JFS SPONSORS FREE GRIEF SUPPORT GROUP
Jewish Family Services is starting another Grief and Loss Support Group this month that continues for 10 sessions. The group meets the first and third Wednesday of each month at 2-3:30 p.m. at the Jewish Community Campus. The group, which is free, provides the opportunity to address issues of loss and grief within a Jewish spiritual context in a warm and confidential environment. The Rabbinical Association of Greater Kansas City also sponsors the group.
The group is co-facilitated by Rabbi Mark Levin and Erica Bench, LPC. The support group is for individuals grieving from the death of a spousal partner, life partner or immediate adult family member. Rabbi Levin will offer feedback based upon his Jewish spiritual background.
While there is no charge to attend the support group, those wishing to participate (or who would like additional information) should register by contacting Debra Orbuch Grayson, JFS Clinical Manager at (913) 327-8298 or email her at dgrayson@jfskc.org.
CAREER SKILLS & CONNECTIONS OFFERS FREE COFFEE CLUB EVERY MONDAY
Join Career Skills & Connections (CSC) every Monday at 9 a.m. in the Jewish Community Center of Greater Kansas City Board Room for Coffee Club. The first hour, led by a Career Coach, includes an educational component on a job search related topic; the remaining time provides an opportunity for networking. The fourth Monday of the month is led by the Midwest Alliance for Mindfulness. Speakers will present topics relevant to job seekers and the emotional side of the job search. Monday morning Coffee Club is FREE and you need not be a client of CSC to attend. Light refreshments are served. For more information contact employment@jfskc.org or 913-730-1449.
LINK: https://www.jfskc.org/services/career-skills-connections/
MITZVAH BASKETS AVAILABLE FOR CENTERPIECES
Jewish Family Services has centerpiece baskets available to rent for your next simcha. All proceeds benefit the JFS Food Pantry. Please contact Jo Hickey, JFS food pantry director, at (913) 327-8257 or email her at jhickey@jfskc.org. To volunteer to help in the pantry please email volunteer@jfskc.org or call (913) 730-1410.
LINK: http://www.jfskc.org/food-pantry/
More Hot Stories For You