Theatre Exec Brian Sherman Launches New Lit Agency, IPEX Theatrical Artists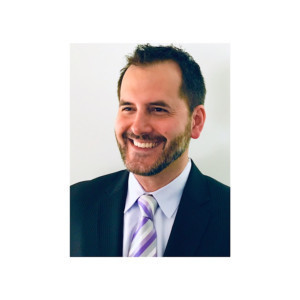 Long-time theatre business and licensing executive Brian Sherman today announced the launch of IPEX Theatrical Artists (ITA), a new theatrical literary agency and management company. Mr. Sherman leads ITA as its Founder and Chief Executive Officer.
IPEX Theatrical Artists provides representation to authors of original theatrical works and a suite of management services to corporate owners of iconic intellectual property (IP) and brands. Agency clients include playwrights, librettists, composers, lyricists, select crossover songwriters working in other genres, as well as estates, trusts and institutional owners of theatrical and music copyrights. ITA's management division provides development, representation and management services to corporate clients in media and entertainment for the worldwide stage and live experiences markets. The company proactively mines client portfolios for untapped opportunities and supervises the conception, development, production and distribution of theatrical and live experiential properties through its network of global production and licensing partners.
Brian Sherman is a twenty-year veteran of the theatre and music industry. He began his career as a songwriter and composer/lyricist of musicals, and for the last fifteen years has specialized in theatrical rights management and representation, working with and on behalf of the most celebrated authors, shows, brands and catalogs in the history of theatre. Mr. Sherman has worked for premier publishing and licenses houses including Music Theatre International, Samuel French Inc. and Rodgers & Hammerstein Theatricals in diverse capacities encompassing client management, licensing, marketing and business development. Prior to launching ITA he was Director of Professional Theatrical Licensing for R&H Theatricals, a Concord Music company. "Having spent most of my career working in service to beloved shows, legendary catalogs and the writers that created them, I'm thrilled to be bringing my passion and years of expertise to IPEX Theatrical Artists," Sherman said in a statement. "The theatre is entering what I believe is its next Golden Age, with more opportunities for both writers and content owners than ever before. IPEX Theatrical Artists will stand at the nexus of this renaissance, managing valuable storytelling extensions for our corporate clients while concurrently developing the next generation of emerging voices writing for the theatrical stage." The company is based just outside of New York City and will announce its initial client signings in the coming weeks.
www.ipexartists.com | Facebook, Instagram & Twitter @ipexartists