2022 Hewes Design Awards Announced; TROUBLE IN MIND, THE SKIN OF OUR TEETH, and More
The honorees will be acknowledged at the Henry Hewes Design Awards at the 58th annual event on October 24 in a livestream awards ceremony.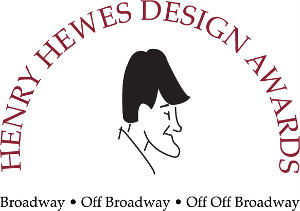 The Henry Hewes Design Awards Committee announced today that it has chosen six artists to be honored in the areas of scenic design, costume design, lighting design, sound design, media design, and puppetry. The honorees will be acknowledged at the Henry Hewes Design Awards at the 58th annual event on October 24 in a livestream awards ceremony.
"We are pleased to announce the HHDA Honorees for the 2021-2022 theater seasons," said Jeffrey Eric Jenkins, chair of the awards committee. "We are delighted to celebrate the design community and applaud the determination, creativity and dedication of all theater designers who have persevered through difficult times and are now poised to help lead the theater into the future. These honorees and their achievements are wonderful examples of what lies ahead."
The 2021-22 honorees:
Adam Rigg: (The Skin of Our Teeth, Lincoln Center Theater), Scenic Design
Dede Ayite: (Merry Wives, New York Shakespeare Festival in the Park), Costume Design
Kathy A. Perkins: (Trouble in Mind, Roundabout Theatre Company), Lighting Design
Mikaal Sulaiman: (Sanctuary City, New York Theatre Workshop), Sound Design
David Bengali: (Twilight: Los Angeles, 1992, Signature Theatre), Media Design
James Ortiz: (The Skin of Our Teeth, Lincoln Center Theater), Notable Effects (Puppetry Design)
"Although many of us are regularly seeing theatre-usually masked-with thousands of audience members," said Jenkins, "we have decided to forgo a live luncheon event until 2023." The 2022 Henry Hewes Design Awards will be a livestream event on October 24.
2022 Awards:
Four of the six 2022 honorees are receiving their first award from the Hewes committee. For the 2022 honors, 94 theater artists were nominated for outstanding artistry in 60 productions presented during the 2021-2022 New York theater season on, off, and off-off Broadway. (See link to complete list of 2022 nominees).
These annual awards honor designers for work in venues on Broadway, off Broadway and off-off Broadway, recognizing the traditional categories of Scenic Design, Costume Design, Lighting Design, and Notable Effects. In 2020, the committee and the Hewes Foundation added new categories of Sound Design and Media Design. All nominated designs must have originated in United States productions. The Hewes Awards Committee annually considers more than 200 productions when making its nominations.
Adam Rigg led all artists with four nominations for their design work. Beowulf Boritt and Dede Ayite each received three nominations. Ten other designers received two nominations each for their work during the 2021-22 season.
The Skin of Our Teeth led all productions with six nominations and Flying Over Sunset was next with five nominations. MJ The Musical and Wedding Band followed with four nominations each. Six productions received three nominations each and 16 productions received two nominations.
Industry Classifieds
More Hot Stories For You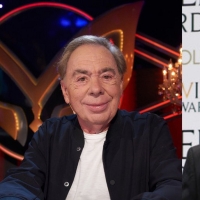 Andrew Lloyd Webber & Michael Harrison Announce Partnership to Develop New Musicals

November 28, 2022

Andrew Lloyd Webber, composer of some of the world's most famous musicals, and Michael Harrison, critically-acclaimed, award-winning international producer, announced the creation of a new musical theatre partnership to find and develop new musicals, and create new productions from Andrew Lloyd Webber's momentous musical catalogue. 
---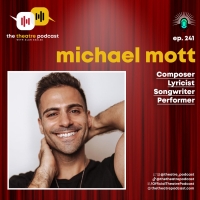 THE THEATRE PODCAST WITH ALAN SEALES Hosts Composer Michael Mott in New Episode

November 26, 2022

The Theatre Podcast with Alan Seales talks to Michael Mott on its latest episode, now available for streaming.
---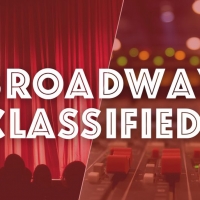 Now Hiring: Costume Shop Assistant, Production Manager, and More - BroadwayWorld Classifieds

November 25, 2022

This Week's New Classified Listings on BroadwayWorld for 11/24/2022 include new jobs for those looking to work in the theatre industry.
---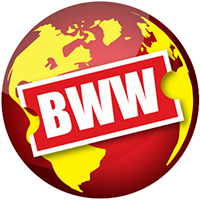 Broadway Visits Rural Wyoming For a Two-Week Musical Theatre Intensive at Sheridan College

November 25, 2022

The Arts at Sheridan College welcomes students between the ages of 15 and 26 to register for a two-week musical theatre intensive opportunity. This program will connect participants with college and industry professionals to experience training and performances in voice, acting, and dance.
---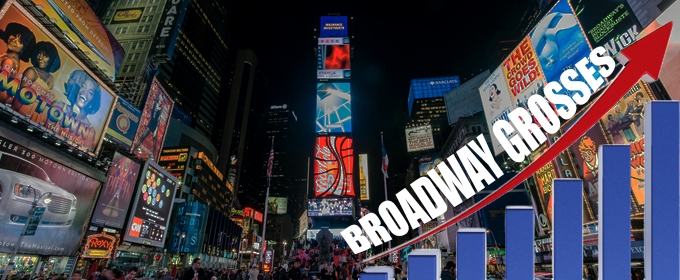 Broadway Grosses: Week Ending 11/20/22

November 22, 2022

Grosses for all the Broadway shows for the week ending 11/20/2022.
---