2022 Hewes Design Awards Announced; TROUBLE IN MIND, THE SKIN OF OUR TEETH, and More
The honorees will be acknowledged at the Henry Hewes Design Awards at the 58th annual event on October 24 in a livestream awards ceremony.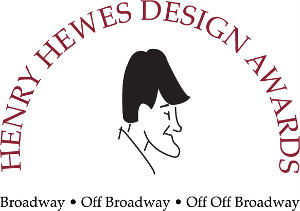 The Henry Hewes Design Awards Committee announced today that it has chosen six artists to be honored in the areas of scenic design, costume design, lighting design, sound design, media design, and puppetry. The honorees will be acknowledged at the Henry Hewes Design Awards at the 58th annual event on October 24 in a livestream awards ceremony.
"We are pleased to announce the HHDA Honorees for the 2021-2022 theater seasons," said Jeffrey Eric Jenkins, chair of the awards committee. "We are delighted to celebrate the design community and applaud the determination, creativity and dedication of all theater designers who have persevered through difficult times and are now poised to help lead the theater into the future. These honorees and their achievements are wonderful examples of what lies ahead."
The 2021-22 honorees:
Adam Rigg: (The Skin of Our Teeth, Lincoln Center Theater), Scenic Design
Dede Ayite: (Merry Wives, New York Shakespeare Festival in the Park), Costume Design
Kathy A. Perkins: (Trouble in Mind, Roundabout Theatre Company), Lighting Design
Mikaal Sulaiman: (Sanctuary City, New York Theatre Workshop), Sound Design
David Bengali: (Twilight: Los Angeles, 1992, Signature Theatre), Media Design
James Ortiz: (The Skin of Our Teeth, Lincoln Center Theater), Notable Effects (Puppetry Design)
"Although many of us are regularly seeing theatre-usually masked-with thousands of audience members," said Jenkins, "we have decided to forgo a live luncheon event until 2023." The 2022 Henry Hewes Design Awards will be a livestream event on October 24.
2022 Awards:
Four of the six 2022 honorees are receiving their first award from the Hewes committee. For the 2022 honors, 94 theater artists were nominated for outstanding artistry in 60 productions presented during the 2021-2022 New York theater season on, off, and off-off Broadway. (See link to complete list of 2022 nominees).
These annual awards honor designers for work in venues on Broadway, off Broadway and off-off Broadway, recognizing the traditional categories of Scenic Design, Costume Design, Lighting Design, and Notable Effects. In 2020, the committee and the Hewes Foundation added new categories of Sound Design and Media Design. All nominated designs must have originated in United States productions. The Hewes Awards Committee annually considers more than 200 productions when making its nominations.
Adam Rigg led all artists with four nominations for their design work. Beowulf Boritt and Dede Ayite each received three nominations. Ten other designers received two nominations each for their work during the 2021-22 season.
The Skin of Our Teeth led all productions with six nominations and Flying Over Sunset was next with five nominations. MJ The Musical and Wedding Band followed with four nominations each. Six productions received three nominations each and 16 productions received two nominations.
Industry Classifieds
More Hot Stories For You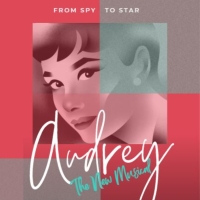 AUDREY: THE NEW MUSICAL Now Available For International Licensing Through Broadway DNA

December 1, 2022

Broadway DNA will handle international licensing for 'AUDREY: THE NEW MUSICAL,' inspired by the classic Hollywood and world-renowned icon.
---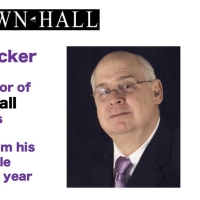 Lawrence Zucker, Executive Director of The Town Hall, to Step Down at the End of the Year

December 1, 2022

After 44 years of leading The Town Hall as its Executive Director, Lawrence Zucker will be stepping down from his leadership role at the end of the calendar year.
---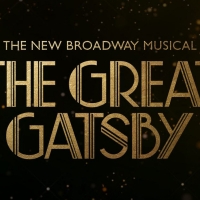 Nathan Tysen, Jason Howland, Kait Kerrigan & Marc Bruni Join THE GREAT GATSBY Musical Creative Team

December 1, 2022

The creative team adapting F. Scott Fitzgerald's landmark novel The Great Gatsby into a Broadway-bound stage musical has been announced. It will feature music & lyrics by Tony Award nominees Nathan Tysen & Jason Howland, and a book by Jonathan Larson Grant winner Kait Kerrigan, helmed by award-winning director Marc Bruni.
---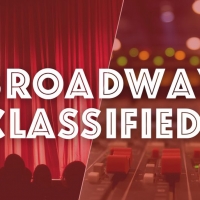 Now Hiring: Digital Marketing Manager, Artistic Director & More - BroadwayWorld Classifieds

December 1, 2022

This Week's New Classified Listings on BroadwayWorld for 12/1/2022 include new jobs for those looking to work in the theatre industry.
---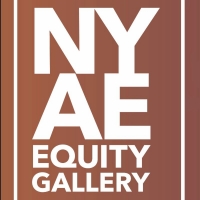 NYAE Members Annual Invitational Announced

December 1, 2022

Equity Gallery will present the latest iteration of our annual juried exclusive members-only exhibition, the New York Artists Equity 2022 Members Invitational.
---