2022 Hewes Design Awards Announced; TROUBLE IN MIND, THE SKIN OF OUR TEETH, and More
The honorees will be acknowledged at the Henry Hewes Design Awards at the 58th annual event on October 24 in a livestream awards ceremony.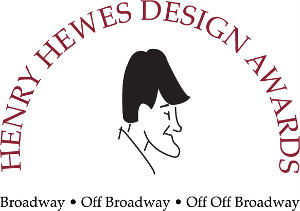 The Henry Hewes Design Awards Committee announced today that it has chosen six artists to be honored in the areas of scenic design, costume design, lighting design, sound design, media design, and puppetry. The honorees will be acknowledged at the Henry Hewes Design Awards at the 58th annual event on October 24 in a livestream awards ceremony.
"We are pleased to announce the HHDA Honorees for the 2021-2022 theater seasons," said Jeffrey Eric Jenkins, chair of the awards committee. "We are delighted to celebrate the design community and applaud the determination, creativity and dedication of all theater designers who have persevered through difficult times and are now poised to help lead the theater into the future. These honorees and their achievements are wonderful examples of what lies ahead."
The 2021-22 honorees:
Adam Rigg: (The Skin of Our Teeth, Lincoln Center Theater), Scenic Design
Dede Ayite: (Merry Wives, New York Shakespeare Festival in the Park), Costume Design
Kathy A. Perkins: (Trouble in Mind, Roundabout Theatre Company), Lighting Design
Mikaal Sulaiman: (Sanctuary City, New York Theatre Workshop), Sound Design
David Bengali: (Twilight: Los Angeles, 1992, Signature Theatre), Media Design
James Ortiz: (The Skin of Our Teeth, Lincoln Center Theater), Notable Effects (Puppetry Design)
"Although many of us are regularly seeing theatre-usually masked-with thousands of audience members," said Jenkins, "we have decided to forgo a live luncheon event until 2023." The 2022 Henry Hewes Design Awards will be a livestream event on October 24.
2022 Awards:
Four of the six 2022 honorees are receiving their first award from the Hewes committee. For the 2022 honors, 94 theater artists were nominated for outstanding artistry in 60 productions presented during the 2021-2022 New York theater season on, off, and off-off Broadway. (See link to complete list of 2022 nominees).
These annual awards honor designers for work in venues on Broadway, off Broadway and off-off Broadway, recognizing the traditional categories of Scenic Design, Costume Design, Lighting Design, and Notable Effects. In 2020, the committee and the Hewes Foundation added new categories of Sound Design and Media Design. All nominated designs must have originated in United States productions. The Hewes Awards Committee annually considers more than 200 productions when making its nominations.
Adam Rigg led all artists with four nominations for their design work. Beowulf Boritt and Dede Ayite each received three nominations. Ten other designers received two nominations each for their work during the 2021-22 season.
The Skin of Our Teeth led all productions with six nominations and Flying Over Sunset was next with five nominations. MJ The Musical and Wedding Band followed with four nominations each. Six productions received three nominations each and 16 productions received two nominations.
Industry Classifieds
More Hot Stories For You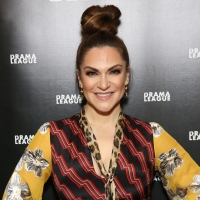 Shoshana Bean, Elizabeth Teeter & More to Lead OBSESSED, THE STORY OF DIANE WARREN...SO FAR Industry Presentation

December 8, 2022

OBSESSED, The Story of Diane Warren...so far, is based on the incredible life of one of the most famous and successful songwriters of all time. The cast for the presentation includes Shoshana Bean (Diane Warren), Elizabeth Teeter (Young Diane Warren), and more.
---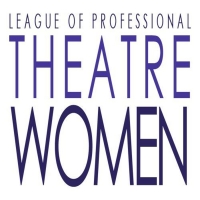 League of Professional Theatre Women Launches Pay Equity Study

December 8, 2022

As part of its mission to advocate for parity in employment, compensation and recognition for women theatre practitioners through industry-wide initiatives and public policy, the League of Professional Theatre Women has launched an industry-wide, comprehensive pay equity research study. 
---
Exclusive Photos: Inside New York Stage and Film's Winter Party at The Empire Rooftop

December 8, 2022

New York Stage and Film held their 2022 Winter Party on Monday, December 5 at the Empire Rooftop, 44 West 63rd Street. The festive December event will begin at 6:00 PM with libations and food, followed at 7:00 PM by performances from three new musicals workshopped at NYSAF, directed by Ibi Owolabi with music direction by Nick Wilders. Check out exclusive photos here!
---
TADA! Youth Theater Offers 2023 Week-Long Musical Theater School Break Camps

December 8, 2022

TADA! Youth Theater presents in-person, week-long musical theater school break camps where children create and perform a brand new musical every week in Winter and Spring!
---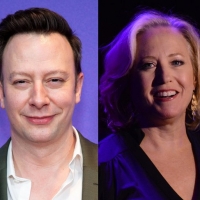 Tally Sessions, Sally Wilfert, Howard McGillin & More to Star in INVENTIONS OF PIANO Industry Reading

December 7, 2022

The Directors Company will present a reading of INVENTIONS FOR PIANO, a new musical by Joseph Thalken, based on the article Fantasia for Piano by Mark Singer. The private industry reading is being presented Thursday, December 8, 2022 at The Theatre Center.
---