BWW Review: #MusikalDiRumahAja's SANGKURIANG at INDONESIA KAYA
The Sundanese folktale gets the musical treatment.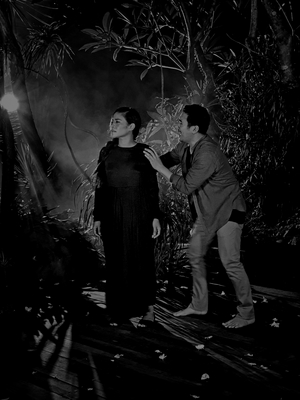 Sangkuriang, the fourth episode of web musical series #MusikalDiRumahAja had arrived. The Tanta Ginting-led episode had exemplary cinematography and vocal prowess, yet the storytelling did not flow as beautifully and effortlessly as the leads' vocals.
The episode was available to watch for one whole week from August 13th through August 20th, 2020, on Indonesiakaya.com's website as usual. This collaboration between BOOW! Live and Indonesia Kaya was led by Maera (theatrical director) and Tanta Ginting (cinema director & cinematographer). The creative team is completed by Ava Victoria & Ifa Fachnir (music arranger & composer) and Tittien Wattimena (lyricist alongside Maera).
Sangkuriang adapts the Sundanese fairytale of the same title. The exiled princess Dayang Sumbi (Kikan Namara) fell in love with a god-turned-into-dog, Tumang (Bima Zeno). They had a son, Sangkuriang (Taufan Purba), who was forced into leaving his parents after an accident.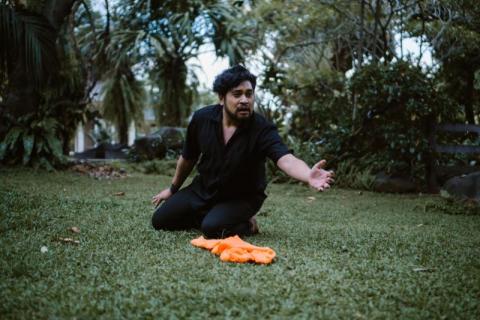 Years later, Sangkuriang, now a fully-grown man, went back and came across Dayang Sumbi. Still beautiful and youthful, her appearance attracted Sangkuriang, who did not recognize her. The man was consumed by his obsession towards his own mother. The tale ended in tragedy.
If there's anything that #MusikalDiRumahAja has proven, it's how diverse the presentation of a web musical can be. Sangkuriang is no exception. The showrunners have crafted a virtual musical that was unlike any of the previous episodes.
The made use of both a text narration and a narrator (played by Chandra Satria), whose song introduced the set up for each chapter of the story. Although each type of narration stood on its own, using two of them made the episode come across as overly dependent on the crutch of explicit narration instead of telling the story through its actors and songs.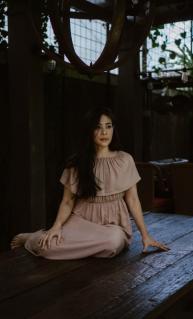 As mentioned, the story was split into segments, or chapters, most of them containing the opening narration and one song (though a few bits of spoken words might be involved as well).
This structure does (at least theoretically) allow for every segment to be distinct. Each segment was shot on location, an outdoor area representing a forest, and the cinematography greatly resembled music videos. The characters walk around the forest somberly, singing about their respective plight.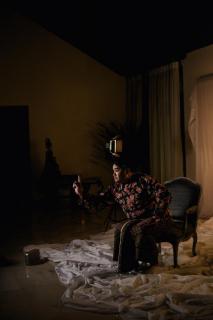 Music-wise, the songs were definitely among the best of the #MusikalDiRumahAja bunch. Although not overtly musical, the songs were pleasant and beautifully sung by the actors (but the episode could list more song variation in addition to the slow ballads). Subsequently, the impression of the Sangkuriang story being a framing device for excellent music videos was becoming stronger.
The cast had the opportunity to display their immense singing talent, but there were not many dramatic moments to really show off their acting range. Regardless, if you didn't come in expecting a traditional musical, you should be able to enjoy Sangkuriang on its own merits.
Photo credits: Media Image Dynamics