BWW Review: HI JAKARTA's Joyful ANNIE JR. Showcases Both Today and Future Actors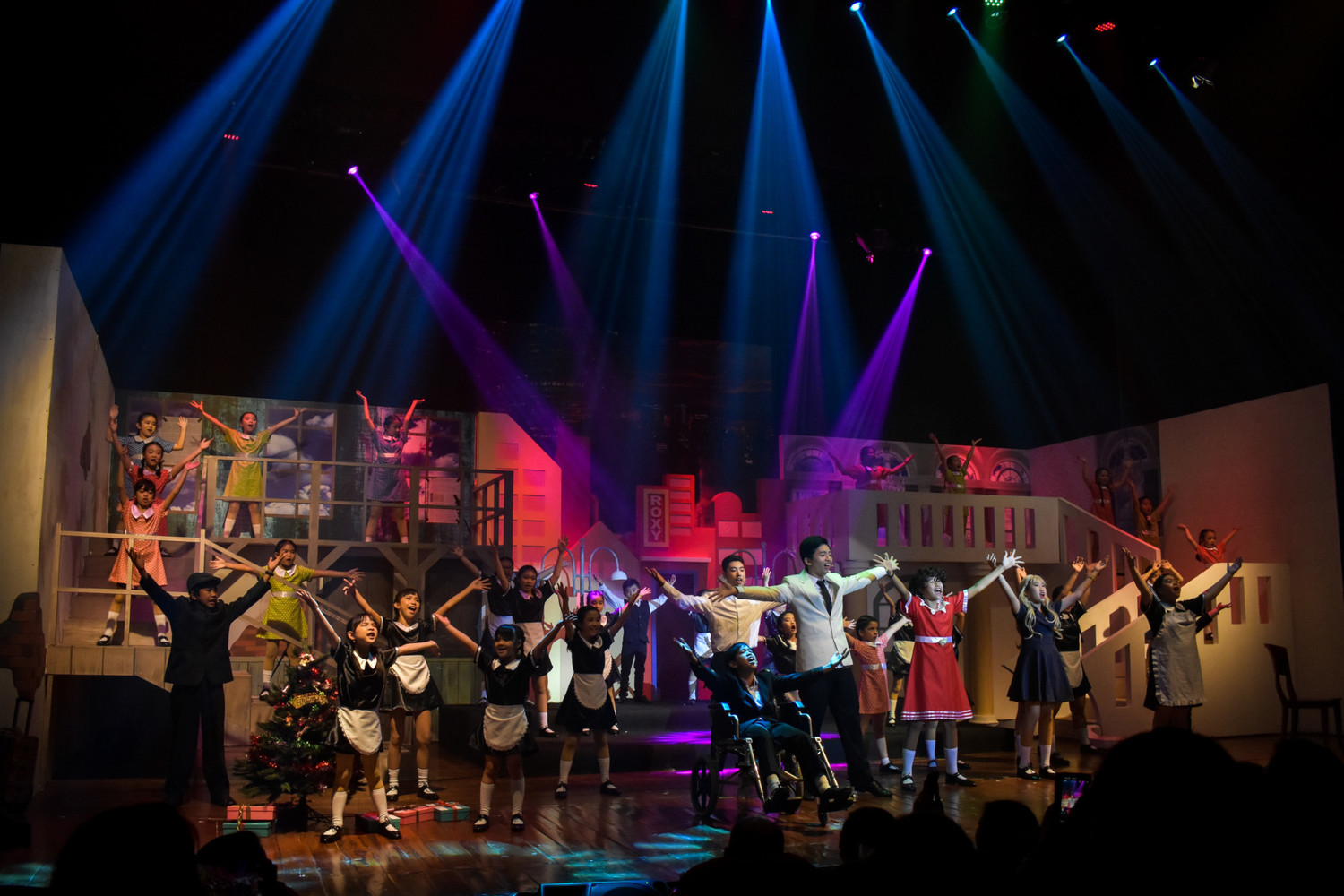 The timeless story of Annie and the orphans are back on stage in Jakarta, after 2016's limited run of the Broadway cast. This time, however, the musical is produced by Indonesians, specifically by the performing arts training center Hi Jakarta Production School. Furthermore, Hi Jakarta licensed the junior version -- known as Annie Jr. -- for four showings at May 11th and 12th at the Usmar Ismail Hall, Jakarta.
As with other Broadway Junior versions, Annie Jr.'s duration and script are adjusted to better suit both younger actors and audience. Hi Jakarta's cast come from its many students (Hi Jakarta offers classes in both theatre and dance), with additional cast from an open audition call back in February. Notably, the show has four different sets of cast members - one for each showing.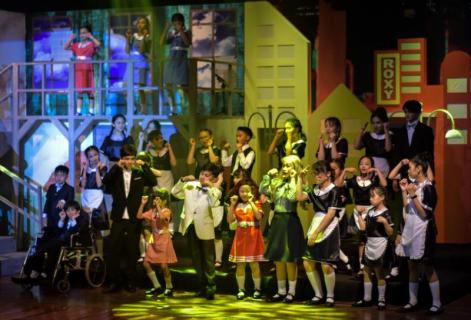 Annie Jr. tells the tale of Annie, a redheaded orphan with the spunky attitude to match. She lives in a foster home with other orphans, managed by the mean Miss Hannigan. Annie's life gets a turn for the better when the local millionaire, Daddy Warbucks, chooses her to be the lucky orphan guest for a Christmas event. Complications follow as a couple claiming to be Annie's parents come to take her back just as Warbucks grows attached to the girl.
Having a cast of younger children (ages range from about six to early teens) makes the production stands out from other local musical theatre productions. For one, they are predictably not as polished as older, more accomplished actors. Yet their youthful earnestness makes the audience root for their success in accomplishing the song and dance numbers.
More specifically, the standout for the May 11 evening performance was Ajeng as the titular Annie. She embodied Annie in demeanor, charm, and voice. As one of the younger Annies in-between cast, she was closer to Annie in age. The raw quality of her performance gave it an air of truthfulness.
Kinar as Miss Hannigan also stood out; despite playing a character many years above her age, she succeeded in presenting a believable persona. Her Miss Hannigan was a tired and bitter woman, a testament to her budding acting prowess. With a couple more years of experience and training, she could become the next great Indonesian character actress.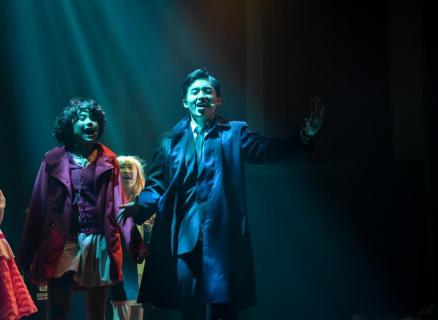 The rest of the cast (Revan, Rachel, Jethro, Olivia, Azriel, and Sekar), along with the orphans and large ensemble (for a complete list of actors, check here), also made the show a joy to watch. Though some lines were not enunciated clearly and the choreography was not timed perfectly, the young actors performed admirably, with barely any noticeable mishaps. Managing a total cast of hundreds of children was a challenge by itself, and director Gabriela Frederika and assistant director Hawila Septiana Saragih conquered it.
The production design (led by Maharani Yasmin Suhanda) also merited a praise. The main set piece depicted the skyscrapers of New York City in the middle, with some platforms and leveling to either side. The set transformed into a foster home, the streets of NYC, and the opulent mansion of Warbucks seamlessly, supported by the lighting and property (A. Hasbi Sulthanashiro and Agus Riyanto). The costumes (managed by Herawati) for the whole entourage was colorful and stroke a satisfactory balance between impressionistic (perhaps due to the need to dress hundreds of children) and realistic.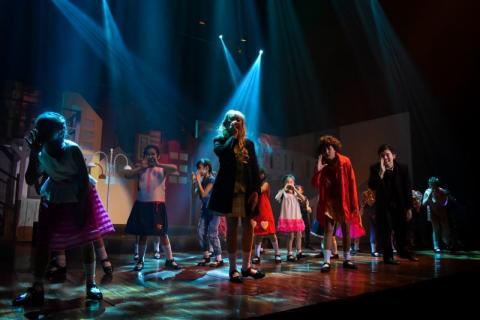 More importantly, by bringing a licensed junior production (through Music Theatre International), Annie Jr.'s production team (led by producer Riri Kumalasari and assistant producer Margaretha J. Wijaya) proves that they dare to lead by example.
They are educating both the students and audience about the importance of producing shows with proper conduct. It is also a worthwhile investment for the sake of the students: being involved in an appropriate junior Broadway show (with all its guidelines and resources) is a good start for those looking to seek a future career in musical theatre.
With the passionate team of Hi Jakarta and talented young actresses and actors working together, the sun surely will come out tomorrow to a brighter future for musical theatre lovers in Indonesia and beyond.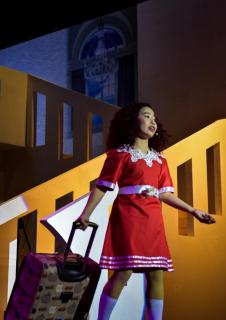 Photos by Annie Jr. documentation team.
Related Articles View More Indonesia

Stories

Shows