Photo Flash: Alley Theatre's PYGMALION
A unique masterpiece, Pygmalion is one of Bernard Shaw's most popular plays. It is the story of phonetics professor Henry Higgins who bets that he can transform Cockney flower girl Eliza Doolittle into a lady and pass her off in high society. Pygmalion is a modern myth and also a strikingly contemporary view of sexual politics and the science of romance. The story inspired the well-known Lerner and Loewe musical My Fair Lady (1956). Recommended for general audiences.
Shaw was inspired by the original myth of Pygmalion. Pygmalion was a mythological king of Cyprus, a sculptor - who fell in love with his own invention, Galatea. Shaw both exploits and subverts the myth to show Higgins' transformed duchess of a flower girl blossom, shatter, and ultimately find a deeper humanity.
Shaw resisted all attempts to make a musical of Pygmalion while he lived. He said that the play has "its own verbal music." "Though the musical My Fair Lady written 5 years after Shaw's passing is genuinely brilliant in itself," explains Alley Theatre Artistic Director Gregory Boyd "it lacks the depth of the play. The play is shot through with the real pain of a complicated and unrequited love. And this depth - real pain, genuine heart and laughter, emotional confusion and bitter acceptance - is what places Pygmalion, for me, on a pedestal with the finest comedies ever created."
Pygmalion, by Bernard Shaw and directed by Anders Cato begins previews Friday, May 20, opens Wednesday, May 25 and runs through Sunday, June 12, 2011 on the Hubbard Stage.
Pygmalion features Alley Theatre Artists James Black as Colonel Pickering, Elizabeth Bunch as Eliza Doolittle, Chris Hutchison as Freddy Eynsford-Hill, Melissa Pritchett as Clara Eynsford-Hill, John Tyson as Alfred Doolittle, Todd Waite as Henry Higgins and Jeffrey Bean and James Belcher as Bystanders.
Pygmalion also features SuEllen Estey Mrs. Eynsford-Hill, Elizabeth Shepherd as Mrs. Higgins, Kay Walbye as Mrs. Pearce and Patrick Damien Earl and Lyndsay Sweeney as Bystanders.
The design team for Pygmalion includes scenic design by Neil Patel (Alley's Wonderland, Leading Ladies, Hamlet) and costume design by Alejo Vietti (Alley's August: Osage County, Alfred Hitchcock's The 39 Steps, Our Town). Lighting design is by Rui Rita (Alley's Alfred Hitchcock's The 39 Steps, Eurydice, Cyrano de Bergerac) and original music and sound design is by Josh Schmidt (Alley's Harvey, The Farnsworth Invention, Mauritius) with dialect, voice and text coach Sara Becker (Alley Theatre Debut) and Dramaturg Lauren Halvorsen (Alley's August: Osage County, A Behanding in Spokane, Mrs. Mannerly).
Pygmalion is generously sponsored by Premiere Sponsor The Cullen Trust for the Performing Arts, Lead Sponsor Enbridge Energy Company, Inc., Honorary Producers Cynthia and Anthony Petrello and Supporting Sponsor Baker Botts L.L.P. The Alley Theatre is supported by the 2010-2011 season sponsor United Airlines, the official airline of the Alley Theatre.
Photo Credit: T. Charles Erickson


Elizabeth Bunch as Eliza Doolittle and Todd Waite as Henry Higgins

Elizabeth Bunch as Eliza Doolittle

Elizabeth Bunch as Eliza Doolittle and Todd Waite as Henry Higgins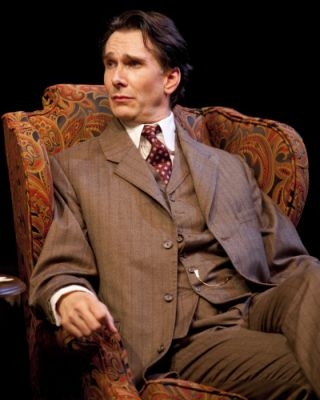 Todd Waite as Henry Higgins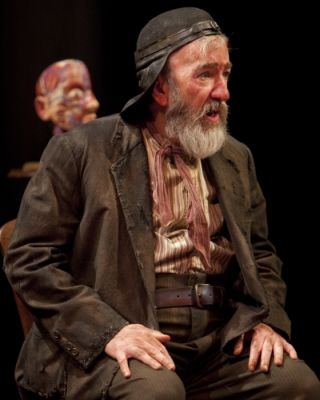 John Tyson as Alfred Doolittle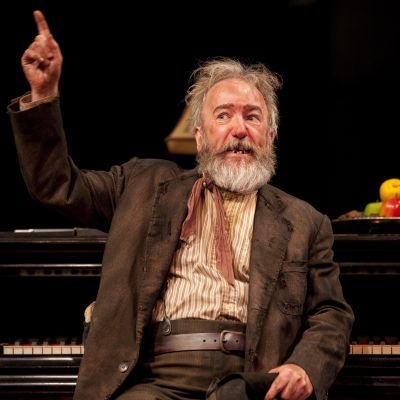 John Tyson as Alfred Doolittle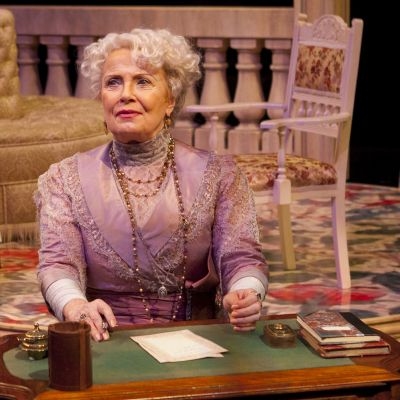 Elizabeth Shepherd as Mrs. Higgins

More Hot Stories For You