Stuart Little at Des Moines Playhouse
Dates

2/26/2021 - 3/14/2021

Theatre


831 42nd St
Des Moines, 50310
Twitter Facebook Instagram

Tickets Info

$15 All Ages
Phone: 5152776261




Stuart Little is a mouse born into a family of humans. Shy and thoughtful, Stuart is also a lover of adventure. When his friend, the bird Margalo, disappears, this heroic mouse travels in search of her.
Stuart Little and Leaving Iowa run alternating weeks. Stuart Little performances are Feb. 26-28 & Mar. 12-14, 2021. Performance times are 7 PM on Fridays, and 1 PM on Saturdays and Sundays.
For those not yet ready to come into the theatre, the Playhouse will provide a livestream on opening night, Friday, Feb. 26, 2021 at 7 PM, and will offer video-on-demand Mar. 5-7 and Mar. 19-21, 2021
Ages
: Ages 4 and up
News About Stuart Little at Des Moines Playhouse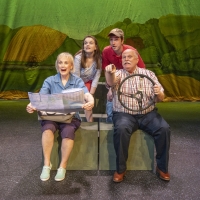 BWW Review: LEAVING IOWA at Des Moines Playhouse: Going on a Journey Back to Easier Times
February 22, 2021
Sometimes, one of the hardest things we can do take the time to reflect. Taking that time to reminisce can sometimes lead to a fresh perspective for us. A few nights ago, one of my theatre friends Mariah Kerns took the time to reflect on the last year. She shared on Facebook, regarding her and her husband, 'The last 'normal' thing we did before voluntarily going into quarantine on March 15, 2020, was see a live show. Last night, nearly a year later, we went to see another.' The show she referred to was Des Moines Playhouse's preview of 'Leaving Iowa,' which I streamed on opening night, February 19. Since this viewing, the show's performances have been suspended for two weeks due to Covid 19.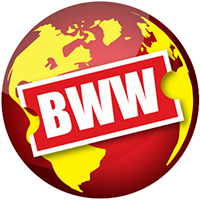 LEAVING IOWA and STUART LITTLE Come to Des Moines Playhouse
February 04, 2021
The Des Moines Playhouse follows its successful fall and holiday performances with two shows this winter, Leaving Iowa, Feb. 19-Mar. 21, 2021, and, for families, Stuart Little, Feb. 26-Mar. 14, 2021.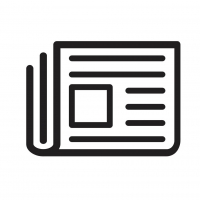 DM Playhouse Announces Mini-Season, In-Person and Online
January 22, 2021
The Des Moines Playhouse, now in its 102nd season, announced a mini-season for winter and spring 2021 that includes a comedy, a musical, and two shows for families. Tickets for in-person and online options are available at dmplayhouse.com and by phone at 515.277.6261.