Stories On Stage Presents THE WORD PAINTER With Peter Heller Next Month
The performance is on Sunday, February 19, 2023 at 2:00 p.m.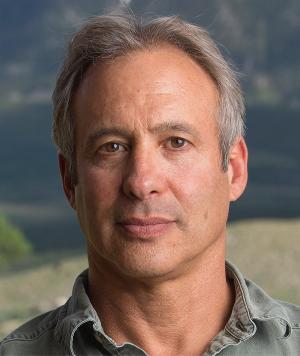 Stories on Stage presents "The Word Painter" on Sunday, February 19 at 2:00 p.m. at Su Teatro Cultural and Performing Arts Center, 721 Santa Fe Drive, Denver. The virtual performance will be streamed beginning February 23 at 7:00 p.m. and will also be available for viewing any time thereafter. Ticket holders for the virtual performance will receive a link prior to the performance. Tickets are $24 and are available at Click Here or by calling 303-494-0523
Denver resident Peter Heller is a longtime contributor to NPR, and a former contributing editor at Outside Magazine, Men's Journal, and National Geographic Adventure. He is the best-selling author of The Guide, The River, Celine, The Painter, and The Dog Stars, which has been published in twenty-two languages. Heller is also the author of four nonfiction books, including Kook: What Surfing Taught Me About Love, Life, and Catching the Perfect Wave, which was awarded the National Outdoor Book Award.
Allison Watrous and Tim McCracken perform stories from Mr. Heller's books that includes an onstage appearance by Peter himself, reading from his critically-acclaimed novel "The Dog Stars." "The Dog Stars" was the Apple iBooks Novel of the Year, Hudson Booksellers top fiction pick of the Year, and an Atlantic Monthly and San Francisco Examiner Best Book of the Year. New Regency Pictures has acquired film rights to this bestselling novel. There will be a post-show talk-back and discussion.
Celebrating their 22nd Season, Stories on Stage presents renowned actors performing dynamic and entertaining short stories.