Review: HARVEY at Phamaly Theatre Company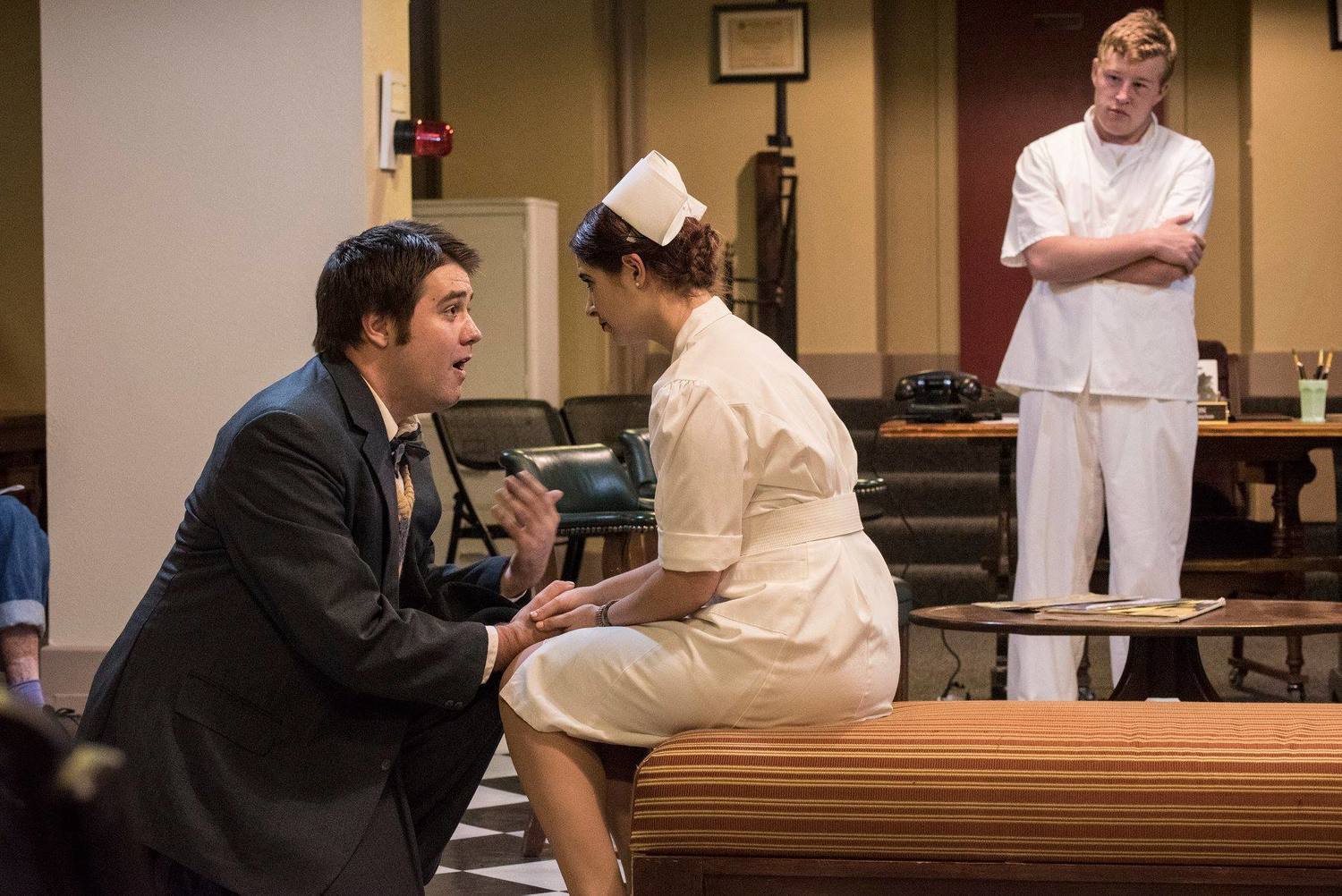 Did you ever have an imaginary friend as a child? Perhaps something like a "heffalump" or even fairy godparents? Creative minds will take children far, but what about an adult man whose best friend is a six foot tall invisible rabbit? We might say he is in need of some psychological assistance. In the classic, Harvey, that's exactly the scenario we find at the home of Elwood P. Dowd, his sister, Veta Louise Simmons, and her daughter, Myrtle Mae.
As an organization with a vision to ensure every individual with a disability has the opportunity to participate in high-quality theatre, Harvey has no better home than Phamaly Theatre Company. Although a comedy, this production certainly gives awareness to mental illness, as well as, what it means to be happy, as portrayed by Elwood. A site specific piece at the Historic Olin Hotel Apartments, the show starts in one area and transitions into another as cast members guide you from place to place with unique seating opportunities for the audience. The set design by Cheryl Brodzinsky was fitting and authentic to the space; a smart choice due to the intimacy of the rooms. The same can be said for the costume and prop designs by Nicole M. Harrison and Rob Costigan, respectively.
Under the direction of Paul Behrhorst, the cast is overall well-rounded. I always appreciate when actors make strong choices with small roles, and this cast came to "play." Elizabeth Bouchard as Betty Chumley and Lucy Roucis as Mrs. Ethel Chauvenet were both stand outs in their portrayals. I was also quite impressed with Cameron Clarke as Duane Nelson, the lovable, no-nonsense orderly. As Myrtle Mae Simmons, Channing Icenogle is a budding young actress and will do well as she continues her training. As the lustful doctor and nurse, Marcus Canello as Lyman Sanderson and Alie Holden as Ruth Kelly are both comfortable in their roles, however, I did not sense any real chemistry between them. As the head honcho of the office, Mark Dissette as William Chumley is a natural comic. Joy Carletti as Veta Louise Simmons is the right amount of hysterical and distressed over her brother with the big white rabbit friend. A clear veteran, Carletti is the most comfortable out of all of them on stage. As Elwood P. Down, Toby Yount is delightfully lovable, although I think he can go further with his character choices, specifically the absent-minded happiness that Elwood feels at all times.
The only real issue I had with the production was timing from the cast members. There are plenty of scenes in which a character is on the telephone, and yet they give no time to realistically believe that someone is on the other end. Waiting a beat or two longer would have made those scenes run much more smoothly. Another timing issue involves the pace at which the actors were delivering their lines. Quite a few stumbled over the lines and not just once. Don't forget to slow down and think through the scene, not through the lines.
Back in Illinois during my senior year of high school, I had the pleasure of co-directing Harvey with a great friend who now also lives in Denver and was my guest for the evening. It was a wonderful opportunity for the both of us to briefly walk down memory lane and once again remember why it is important for everyone to have a friend like Harvey.
Harvey by Phamaly Theater Company runs at the Historic Olin Hotel Apartments through November 11, 2018. For tickets, visit https://www.phamaly.org/harvey.