DTC Executive Director Kevin Moriarty Reflects On The Life Of Former DTC Artistic Director Adrian Hall
Read his full statement here.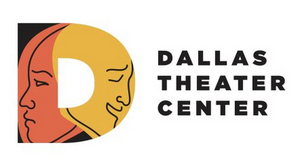 In light of the death of former Dallas Theater Center Artistic Director, Adrian Hall, Executive Director, Kevin Moriarty offers words of perspective, comfort and hope.
Read his full statement below:
"Former Dallas Theater Center Artistic Director Adrian Hall has died. He was 95 years old.
Adrian was one of the most significant visionaries of the American regional theater movement. As Artistic Director of Dallas Theater Center from 1983-1989 he forever transformed our community through his groundbreaking productions, his bold use of theatrical space and the incredibly talented collaborators with whom he worked, including the inimitable designer, Eugene Lee. During Adrian's tenure in Dallas, the theater built the flexible Arts District Theater, which was the precursor and inspiration for the Wyly Theatre, which replaced it in 2009.
Adrian loved to shock an audience. He was determined to keep the audience awake and on alert throughout his productions. He loved the relationship between actors and the audience, often blurring the line between the two. In an Adrian Hall production, an actor was likely to leap off the stage and grab an audience by the arms or spray them with water or shine lights in their eyes. Though rarely musicals, his productions were filled with music, usually created by his beloved collaborator Richard Cummings.
Adrian had a complicated relationship with actors. He was mercurial and tough and could be biting in his critiques. But he also loved the power of great acting. In all of his productions he put the actors at the center of the theatrical experience. He loved full-throated, unvarnished, completely committed performances. He surrounded himself with actors who were fearless in their honesty and passion on stage. Adrian had little interest in naturalism but had an unerring instinct for performances that were shot through with truthfulness. The actors with whom he collaborated over the years are among the best stage actors of their generation.
Adrian was an amazing story-teller. He was funny as hell. He had an amazing Texas accent, which he used to great effect. He was colorful and often profane in his language. He could make connections between disparate experiences and ideas that no one else would make, and yet after hearing him talk it would make a believer out of you. He had no filter, no apparent shame, and was inexhaustible. One of his most persuasive tools as a director was his ability to tell the story of a play to his collaborators with such power that they would then leap forward with their own creativity and expertise to manifest that experience on stage.
Personally, I cannot imagine my artistic life without the overwhelming influence of Adrian Hall looming over me. The two theaters that Adrian led, Trinity Rep Company in Providence and Dallas Theater Center, have been my artistic homes for the majority of my career. Though he was no longer Artistic Director at either theater when I arrived, his influence loomed large at both, impacting the style of acting in the community, the architecture of the theater buildings, and inspiring a rough directorial aesthetic filled with risk. Early in my career, at Trinity Rep, I copied his aesthetic, at times fought against it, and ultimately synthesized it into my own understanding of what a theatrical experience could be. In my more recent years, as Artistic Director of DTC, I have been privileged to follow in his footsteps as a theater leader, including building upon his legacy of belief in the power of a company of resident actors and his love of immersive theatrical design.
When I confront a script on the page, assault a theatrical space, or empower an actor and audience member to be fully present with each other in the moment, I am still, all these years later, in a dialogue with, and inspired by, Adrian Hall.
We will not see the likes of him again."
One of the leading regional theaters in the country and the 2017 Regional Theatre Tony Award Recipient, Dallas Theater Center (DTC) performs to an audience of more than 100,000 North Texas residents annually. Founded in 1959, DTC is now a resident company of the AT&T Performing Arts Center and presents its Mainstage season at the Dee and Charles Wyly Theatre, designed by REX/OMA, Joshua Prince-Ramus and Rem Koolhaas and at its original home, the Kalita Humphreys Theater, the only freestanding theater designed and built by Frank Lloyd Wright. Dallas Theater Center is one of only two theaters in Texas that is a member of the League of Resident Theatres, the largest and most prestigious non-profit professional theater association in the country. Under the leadership of Executive Director Kevin Moriarty and Managing Director Jeffrey Woodward, Dallas Theater Center produces a year-round subscription series of classics, musicals, and new plays and an annual production of A Christmas Carol; extensive education programs, including the National Arts and Humanities Youth Program Award-winning Project Discovery, a partnership with Southern Methodist University's Meadows School of the Arts; and many community collaborations. In 2017, in collaboration with Ignite/Arts Dallas at SMU Meadows School of the Arts and the AT&T Performing Arts Center, DTC launched Public Works Dallas, a groundbreaking community engagement and participatory theater project designed to deliberately blur the line between professional artists and community members, culminating in an annual production featuring more than 200 Dallas citizens performing a large scale theatrical production. Throughout its history, Dallas Theater Center has produced many new works, including The Texas Trilogy by Preston Jones in 1978; Robert Penn Warren's All the King's Men, adapted by Adrian Hall, in 1986; and recent premieres of Miller, Mississippi by Boo Killebrew; Stagger Lee by Will Power; Hood: The Robin Hood Musical Adventure by Douglas Carter Beane and Lewis Flinn; Bella: An American Tall Tale by Kirsten Childs; Penny Candy by Jonathan Norton; Clarkston by Samuel D. Hunter and Moonshine: That Hee Haw Musical by Robert Horn, Brandy Clark and Shane McAnally. Dallas Theater Center gratefully acknowledges the support of our season sponsors: Texas Instruments and Texas Instruments Foundation, The Shubert Foundation, City of Dallas Office of Arts and Culture, Lexus, TACA, and Texas Commission on the Arts.
Commitment to Equality, Diversity and Inclusion: At Dallas Theater Center, all are welcome. We want to be the best place to work and see theater, and to be a positive and transformational force in Dallas and beyond. We stand-up for equity, diversity, and inclusion across our company and community. As a leading national theater, we recognize that building an equitable, diverse, and inclusive environment is central to our relevance and sustainability in the community we serve and love.