Photo Flash: Inside Look at Playhouse on Park's A CHORUS LINE
Playhouse on Park's final mainstage show of season seven is A CHORUS LINE! Opening night was Friday, June 17 at 8pm, and the show will run through July 31. Scroll down for a look at the production!
For years, Audience members have connected with this story of human perseverance as told through the journey of professional Broadway chorus dancers aspiring to make it big on stage. Conceived and originally directed and choreographed by Michael Bennett, and based on the book by James Kirkwood & Nicholas Dante, A Chorus Line is a musical for anyone who has ever had a dream and put it all on the line. Playhouse on Park is thrilled to welcome a cast of over 25 talented young performers who are ready to heat up the stage with this fresh take on this winner of nine Tony Awards, including Best Musical and the Pulitzer Prize for Drama.
Photo Credit: #1-3 Rich Wagner; #4-9 Meredith Atkinson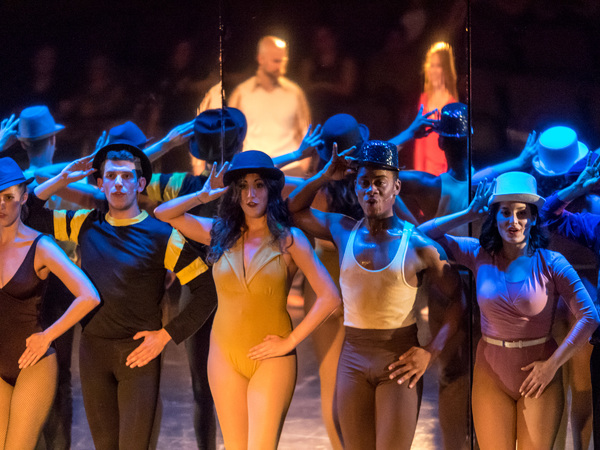 Mallory Cunningham as Kristine, Max Weinstein as Gregory, Tracey Mellon as Sheila, Ronnie Bowman as Richie, Cara Rashkin as Judy

Michelle Pruiett as Cassie

Mallory Cunningham as Kristine, Andee Buccheri as Val, Kayla Starr Bryan as Bebe, Jeremy Seiner as Al, Spencer Pond as Larry, Michelle Pruiett as Cassie, Bobbi Barricella as Diana, Jared Starkey as Mark, Ben Cooley as Don, Eric S. Robertson as Zach, Tino Ardiente as Paul

Eric S. Robertson as Zach, Spencer Pond as Larry

Ronnie Bowman as Richie

Ben Cooley as Don, Sarah Kozlow as Maggie, Alex Polzun as Mike, Rina Maejima as Connie, Max Weinstein as Gregory, Michelle Pruiett as Cassie, Tracey Mellon as Sheila, Peej Mele as Bobby, Kayla Starr Bryan as Bebe, Tracy Mellon as Sheila, Cara Rashkin as Judy, Ronnie Bowman as Richie, Jeremy Seiner as Al, Mallory Cunningham as Kristine, Andee Buccheri as Val, Jared Starkey as Mark, Tino Ardiente as Paul

Andee Buccheri as Val, Jared Starkey as Mark, Tino Ardiente as Paul, Bobbi Barricella as Diana, Mallory Cunningham as Kristine, Jeremy Seiner as Al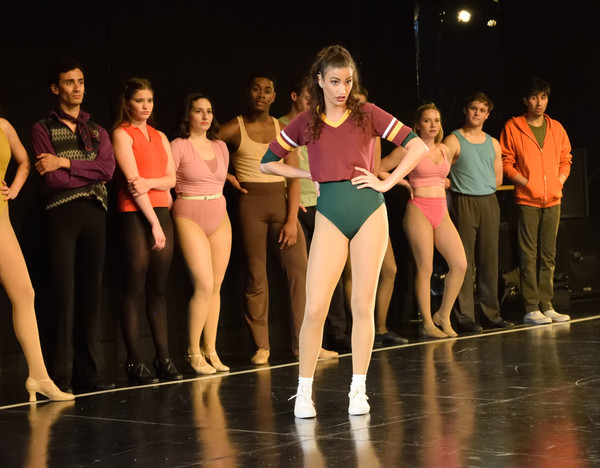 Peej Mele as Bobby, Kayla Starr Bryan as Bebe, Ronnie Bowman as Richie, Andee Buccheri as Val, Jared Starkey as Mark, Tino Ardiente as Paul


Rina Maejima as Connie, Ronnie Bowman as Richie, Kayla Starr Bryan as Bebe, Alex Polzun as Mike, Tracey Mellon as Sheila, Jared Starkey as Mark, Mallory Cunningham as Kristine, Peej Mele as Bobby, Sarah Kozlow as Maggie, Max Weinstein as Gregory, Bobbi Barricella as Diana, Jeremy Seiner as Al, Cara Rashkin as Judy, Ben Cooley as Don, Andee Buccheri as Val, Tino Ardiente as Paul, Michelle Pruiett as Cassie, Spencer Pond as Larry