Photos: First look at Original Productions Theatre's An Evening with Lauren Wilkens: Motherload and Skinny
The world premiere of two one-act plays written by Dublin resident Lauren Wilkens!
Motherload: When Mick and Amy visit their elderly mother, Judy, her unexpected announcement and imminent future plans threaten to change their family dynamic. Without warning, the underbelly of their unresolved issues and family dysfunctionare brought to the forefront and require immediate attention. Motherload is a lookinside what really happened to a family under the veneer of perfection, happiness, and suburban affluence.
Directed by Alyssa Ryan, Motherload Cast: Amy: Anita McFarren, Judy: Josie Merkle, Mick: Charlie Rowe
Skinny: When Kate is ready to make some life changes, she's met with the stumbling block of her weight. Whether it be her doctor or her friend, Monica, perceptions of health and how women should look remain prevalent, even in the age of body positivity. Skinny follows two young women in their late twenties, as they explore their relationship with body image and the active role it plays in their lives, especially as it pertains to each other.
Directed by

Bethany L. Schoeff,

Skinny Cast: Kate: Colleen Creghan, Rodger: Jeff White, Monica: Rae Williams, Sales Girl: Kaley Redfield, Dr. Greene: Mark Schuliger
Original Productions Theatre presents An Evening with Lauren Wilkens: Motherload and Skinny will be staged Sept 29 - Oct 2, 2022 at the Abbey Theater of Dublin, 5600 Post Road, Dublin, OH 43017. Tickets and Information by calling 614-943-1776 or https://cloud.broadwayworld.com/rec/ticketclick.cfm?fromlink=2199755®id=137&articlelink=https%3A%2F%2Fwww.optheatre.org%2F?utm_source=BWW2022&utm_medium=referral&utm_campaign=article&utm_content=bottombuybutton1
Check out the first look below!
Photo Credit: Jerri Shafer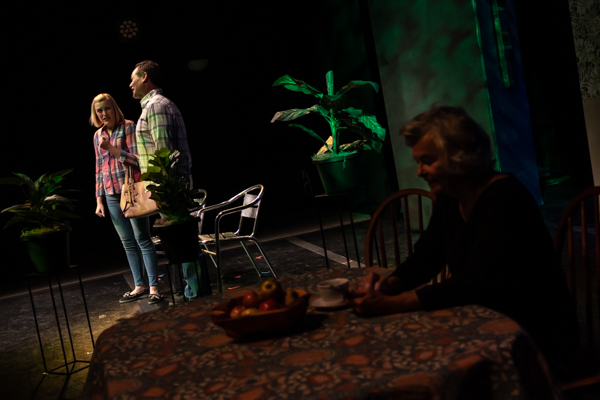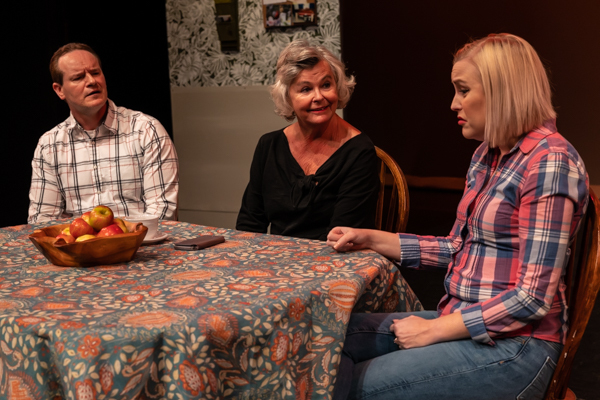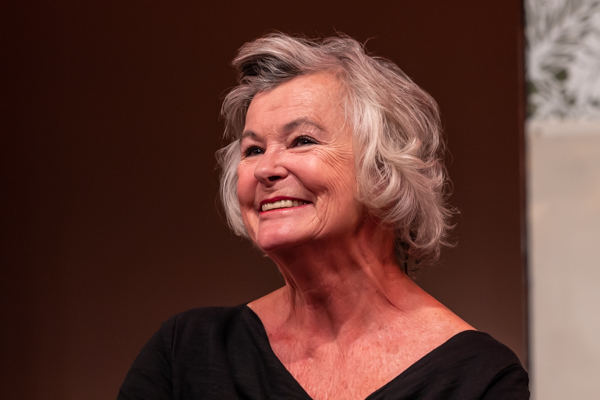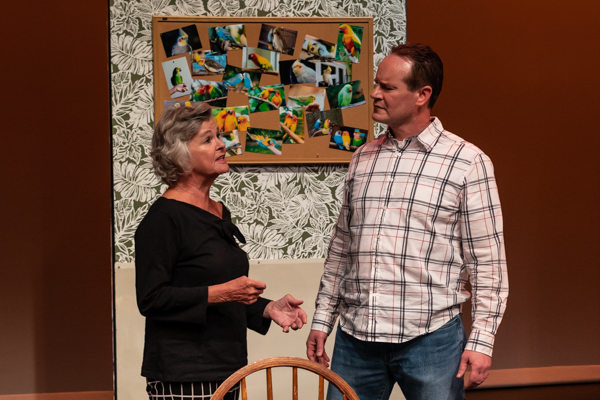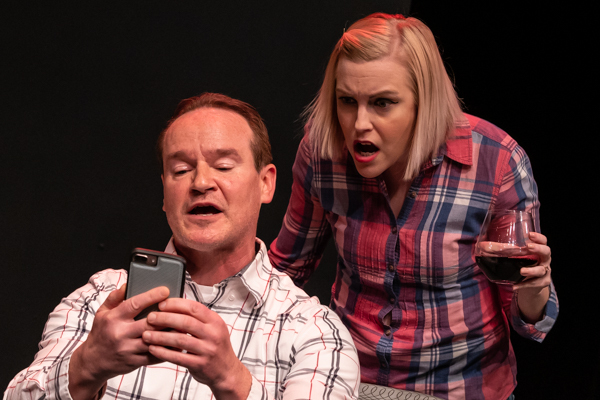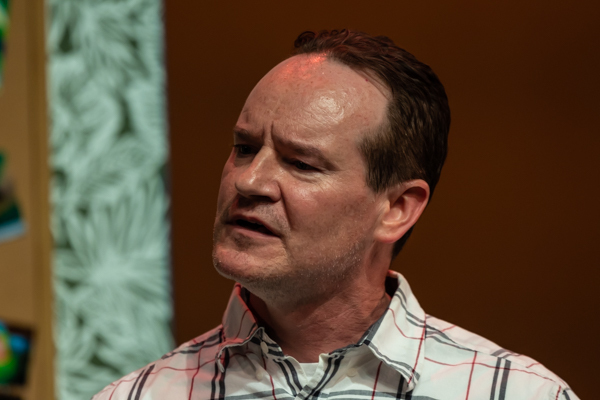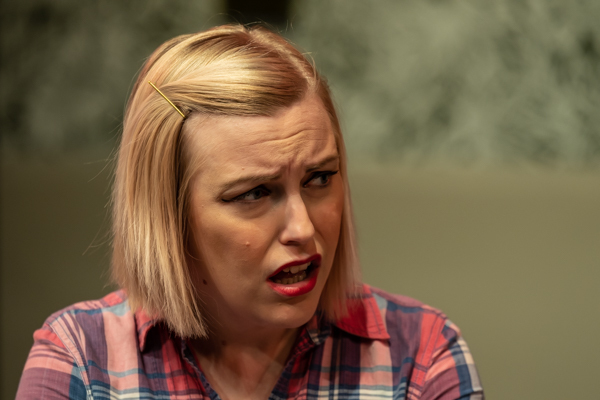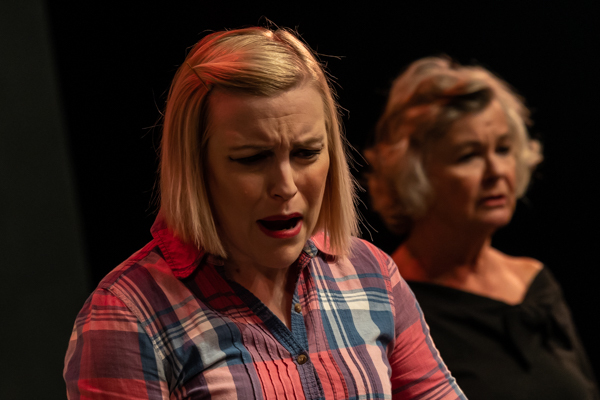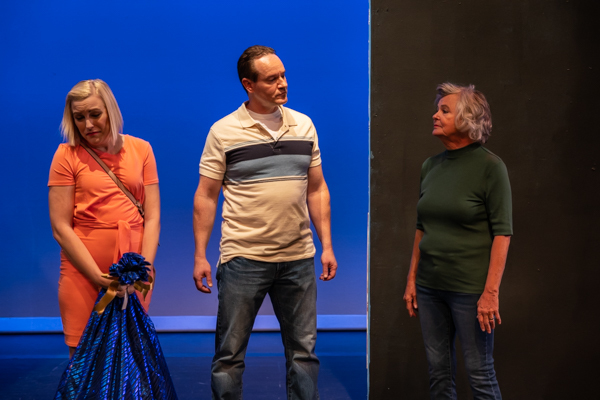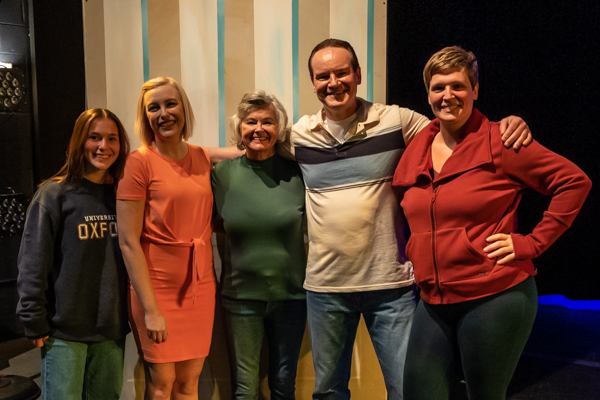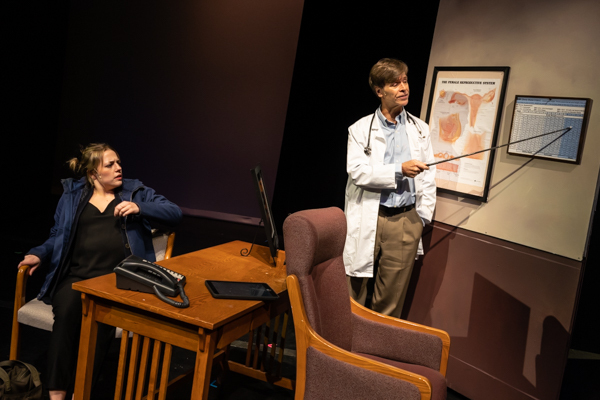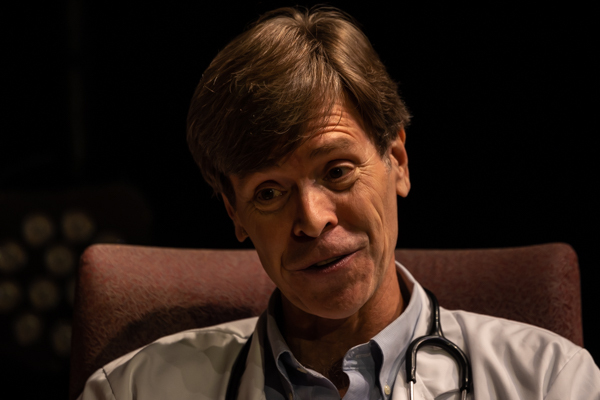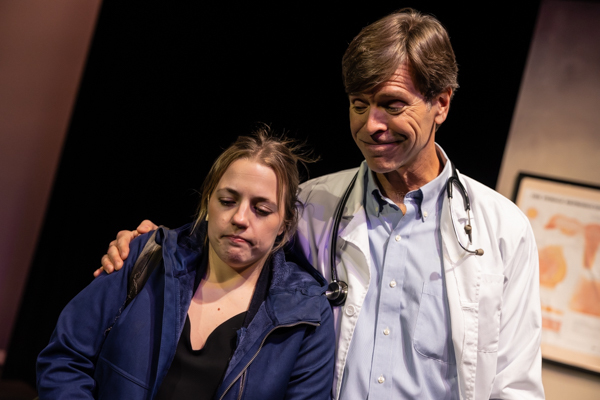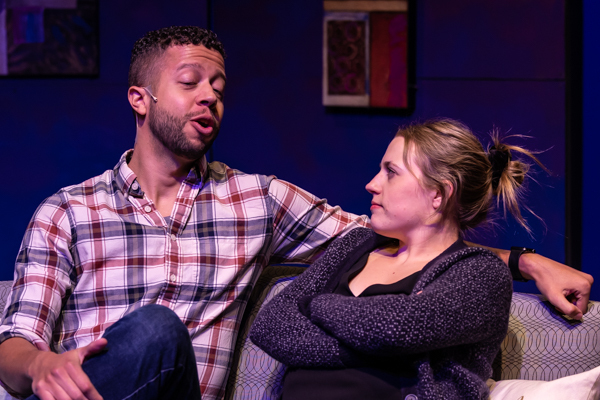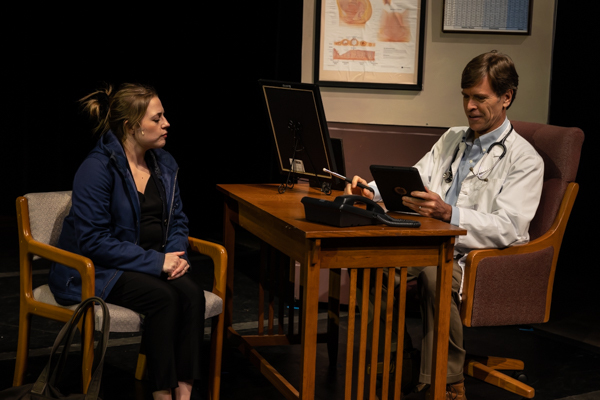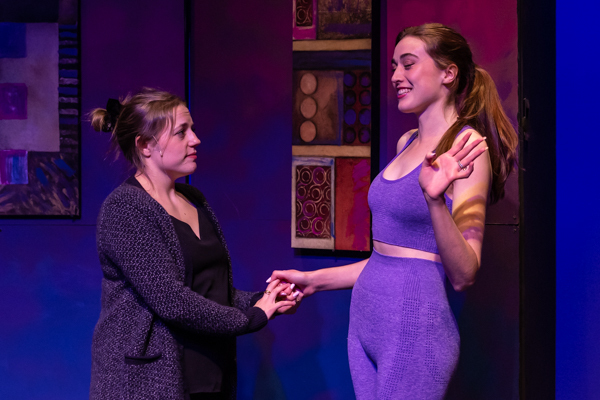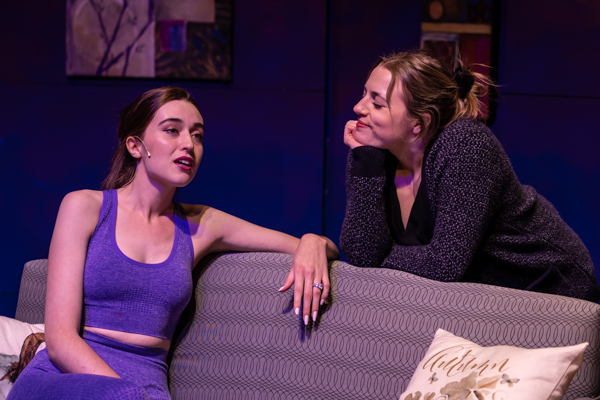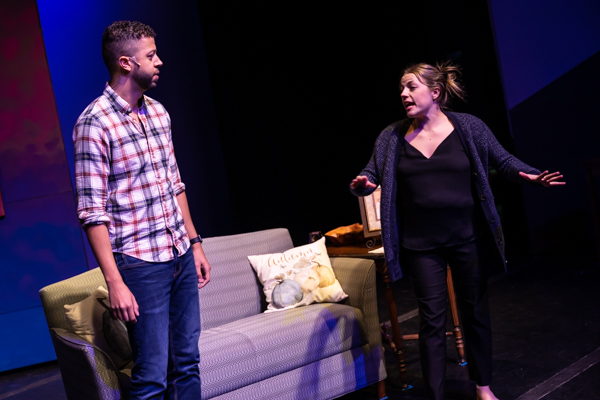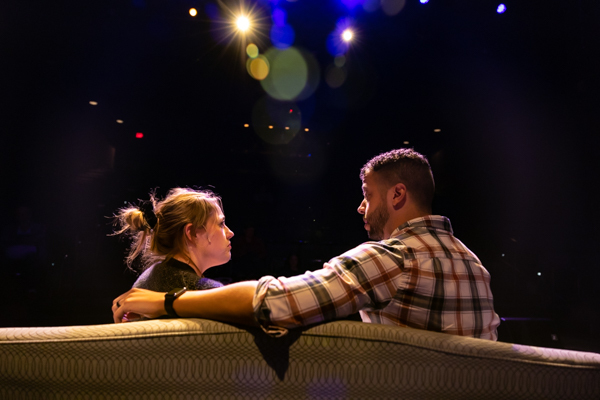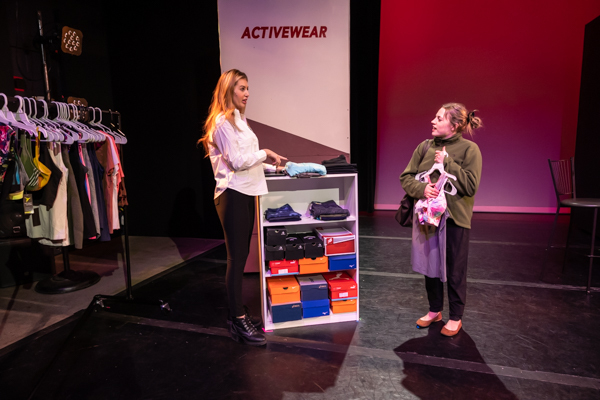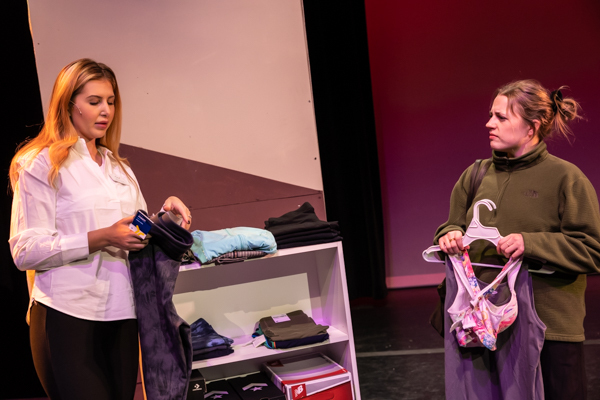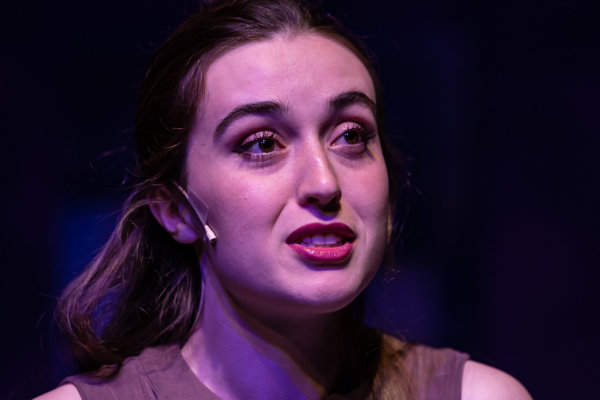 Jerri has loved taking photos all her life and was always the one in the family who took everyone's picture. After her daughter was born, Jerri started scrapbooking and she became interested ... (read more about this author)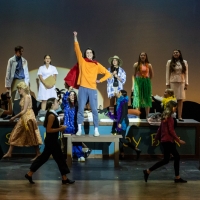 Photos: First look at Dublin Jerome High School's THE MUSICAL ADVENTURES OF FLAT STANLEY, JR.

November 17, 2022

Stanley Lambchop is your ordinary, everyday ten-year-old until the bulletin board on the wall above his bed comes loose and falls right on top of him! The next morning, Stanley wakes up flat. In a whirlwind musical travelogue, Stanley — the ultimate exchange student — scours the globe for a solution to his unusual problem. He's stamped, posted and sent from Hollywood to France to Honolulu and beyond. All this in an effort to become a three-dimensional boy once more. Book by Timothy Allen McDonald, Lyrics by Timothy Allen McDonald & Jonathan K. Waller, Music by Timothy Allen McDonald, Jonathan K. Waller, David Weinstein & Stephen Gabriel Performances run Nov 17 - 19, 2022, at Dublin Jerome High School, 8300 Hyland-Croy Rd, Dublin, OH 43016, For tickets call 614-718-8263 or visit: https://www.showtix4u.com/event-details/67801
---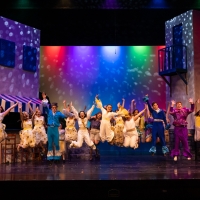 Photos: First look at New Albany High School Theatre's MAMMA MIA!

November 16, 2022

The New Albany High School Theatre Department is excited to announce Mamma Mia! as its fall musical. In Mamma Mia!, ABBA's timeless hits are woven into the hilarious story of a young woman's search for her birth father. With non-stop laughs and explosive dance numbers, Mamma Mia! is the ultimate feel-good show. Book by Catherine Johnson, Music and Lyrics by Benny Andersson, BJorn Ulvaeus and some songs with Stig Anderson. Directed by Elliott Lemberg. Choreography by Broadway Bound Dance Centre. New Albany High School Theatre presents Mamma Mia! to be performed Nov 17 - 19, 2022, at the Jeanne B. McCoy Community Center for the Arts. 100 E Dublin Granville Rd, New Albany, OH 43054 170 E Dublin Granville Rd, New Albany, OH 43054 Purchase tickets: https://my.cbusarts.com/overview/4661
---
Photos: First Look at Capital University Theatres' SHE KILLS MONSTERS

November 12, 2022

After her sister Tilly's death, Agnes discovers that Tilly was a well-known D&D player. Agnes recruits a "dungeon master" named Chuck to help her understand and grieve the loss of Tilly. Chock-full of supermodel elves, dominatrix warrior women, and nasty ogres, She Kills Monsters is a surprisingly sweet tale of friendship, loss, and acceptance. Moving between the "real" world and the "imaginary" world of Tilly's creation, Agnes discovers truths about her sister and herself. By Qui Nguyen, Directed by Dan Heaton, Cast: Jesse Adair (Chuck, Kobold) Cheyenne Allen (Vera, the Beholder) Jack Blosser (Narrator, Monster) Madison Breyley (Farrah, Bugbear, Succubus Cheerleader) Michelle Costell (Agnes) Christina Everett (Lilith/Lily) Maddie Fleckenstein (Narrator, Monster, Succubus Cheerleader) Meg Garcia (Narrator, Monster) Sofie Gatling (Succubus Cheerleader, Bugbear) Mary Kate Gebhart (Tilly) Jess Guy (Troubled teen, Kobold, Bugbear) Sarah Howe (Evil Gabbi, Monster) B Karl (Miles/Doppleganger, Gelatinous Cube) Kailey Kuhnheim (Succubus Cheerleader, Bugbear) Garrett Lamb (Steve, Monster) Leah Nethers (Evil Tina, Bugbear) Clay Reher (Orcus/Ronnie) Caroline Ramey (Succubus Cheerleader, Kobold) Vianey Rodriguez (Succubus Cheerleader) Caitlin Weigel (Kaliope/Kelly) Performances run Nov. 10 - 13, 2022 at Cabaret Theater, Harry C Moores Student Union, Lower-level, 745 Pleasant Ridge Ave, Ohio 43209.. For tickets or more information, visit: https://www.facebook.com/events/655959355941791/?ref=newsfeed
---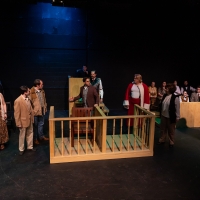 Photos: First Look at Imagine Productions' ASSASSINS

November 11, 2022

Assassins lay bare the lives of nine individuals who assassinated or tried to assassinate the President of the United States, in a one-act historical 'revusical' that explores the dark side of the American experience. From John Wilkes Booth to Lee Harvey Oswald, writers, Stephen Sondheim and John Weidman, bend the rules of time and space, taking us on a nightmarish roller coaster ride in which assassins and would-be assassins from different historical periods meet, interact and inspire each other to harrowing acts in the name of the American Dream. Performances run Nov. 11 - 19, 2022 at Columbus Performing Arts Center, Van Fleet Theatre, 549 Franklin Ave, Columbus, Ohio 43125.. For tickets or more information, visit: https://www.imaginecolumbus.org/
---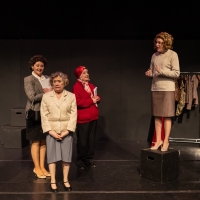 Photos: First look at The Tipping Point Theatre Co's INTO THE BREECHES

November 11, 2022

Oberon Play House's director and leading men are off at war with the Axis. Determined to press on, the director's wife sets out to produce an all-female version of Shakespeare's Henriad, assembling an increasingly unexpected team united in desire, if not actual theatre experience. Together they deliver a delightful celebration of collaboration and persistence when the show must go on! Performances run Nov. 11 - 19, 2022 at Columbus Performing Arts Center, Shedd Stage, 549 Franklin Ave, Columbus, Ohio 43125. Tickets at the link: https://tinyurl.com/yzzyva24
---