PHOTO FLASH: In Rehearsals for ELLA ES COLOMBIA
Ella es Colombia, a fantasy filled fable that is inspired by the soul of the Colombian people, music, literature and folklore will premiere on August 22, 2018 at the Cafam De Bellas Artes Theater. Under the Direction and Choreography of Broadway's Luis Salgado. This new musical is produced by María Isabel Murillo (aka Misi), who also serves as one of the composers.
The show follows the love story of Aluna and Viento (the wind) celebrating Colombia's natural resources and potential inside it's flora and fauna, merging the work with Colombia's cultural traditions, painters, writers and musicians. Aluna has the mission to maintain the unity of all that exists utilizing the magical threads of her voice.
The show features Colombian star Natalia Bedoya as Aluna. "My big challenge in this show is embodying the Goddess Queen of a magical place called "MACONDO". It's a magical challenge as Luis invites me to live the experience, with imaginative viewpoint tools in every exploration. Ella es Colombia is the artistic miracle I dreamed of.", said Natalia Bedoya.
Hector Daniel Tovar Lasso who plays Aluna's love Viento, says "Ella es Colombia, has been an incredible opportunity to grow as an artist and as a person not only in the work and training in the room with Luis with, but also in the self-reflection and our relationship with mother earth during this process. We tell the story of our country with our paintings, history, literature and music".
The cast also includes Colombian veterans Diego León Hoyos as (Mamo), Paula Alejandra Calvo (Cumbia), Ana Beatriz Carrillo (Flaminga), Kristian Polo (Serpentin), Adrian Amaya Solano (Rataplan), Gabriela Peña Camacho and Carlota Lopez Ricardo both as (Little Aluna). Playing the role of (EGOS) is Carlos David Salazar who shared that "Having this opportunity to work with Luis Salgado as a director, leads you to find the confines of your abilities as an artist and to give more than you think possible. A musical in which each piece forming it gives everything to get to the audience's heart with truth, love, and purity". A cast filled with passion and a story that represents Colombia's magic-realism and beauty.
The Ensemble includes a talented cast of 20 local performers that will move to the sound of a 26 piece orchestra. The Music Director is Leonardo Palacios, Special music arrangers are Victoriano Valencia and Larry Hochman. Lighting Designer: Humberto Hernandez, Set Designer: Tijana Bjelajac, Projection Designer: Julio Lucena, Sound Designer: Alejandra Bernal, Props and Technical Director: Pedro Tinoco, Costume Designer: Juliana Reyes Berrio. Associate Choreographer: Ruben Montoya, Production stage manager: Maria Jose Ferrucho and assistant stage manager Angela Rodriguez.
Running from August 17th to September 16 2018
Wednesdays, Thursdays and Fridays at 7:30pm
Sundays 4:00pm
For tickets: http://vive.tuboleta.com/shows/show.aspx?sh=ELLA18BA
Here are some Pictures of what's happening in Rehearsal.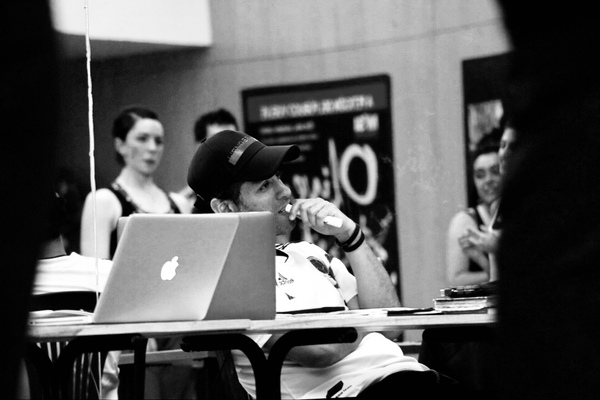 Director and Choreographer Luis Salgado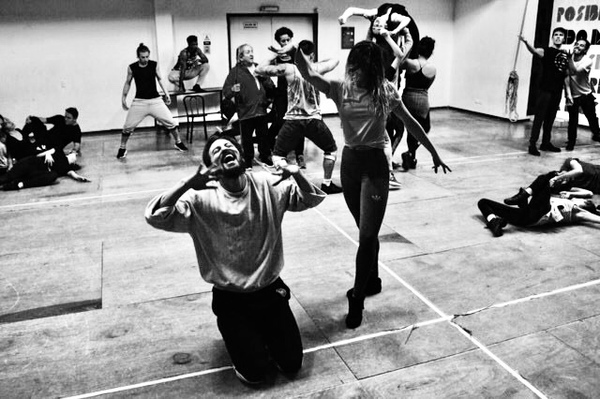 Associate Choreographer Ruben Montoya and company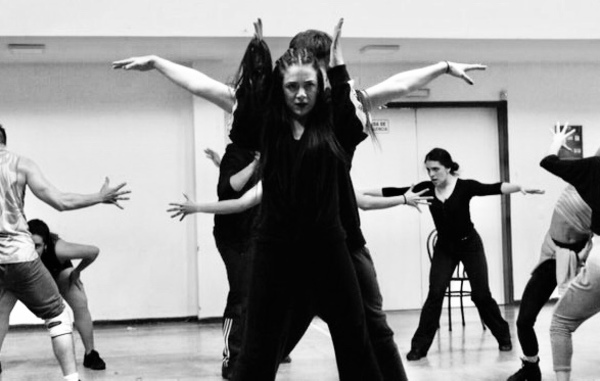 Natalia Bedoya and company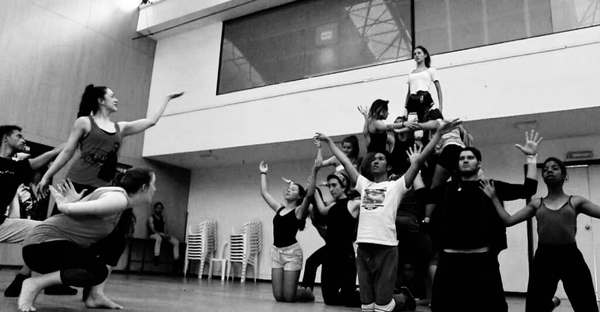 Natalia Bedoya and company

Carlos David Salazar as (Egos) and Company

Hector Daniel Tovar Lasso (Viento), Ana Beatriz Carrillo (Flaminga) and Kristian Polo (Serpentin) look over Aluna played by Natalia Bedoya

Hector Daniel Tovar Lasso (Viento) and Natalia Bedoya (Aluna)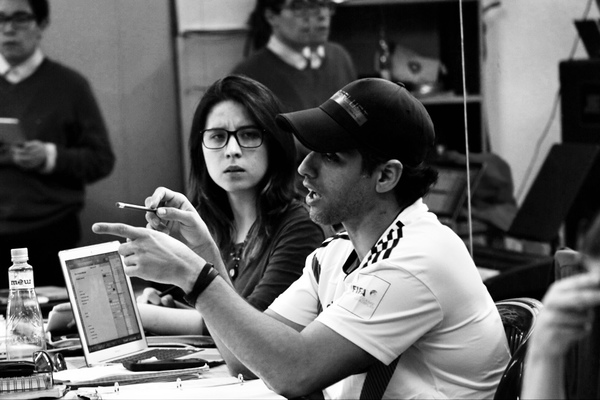 Maria Jose Ferrucho and Luis Salgado
Related Articles View More Colombia

Stories

Shows