Student Blog: Special Activities, The Return of Touring, & More - Frosty's World #14
Special activities on campus are coming fast and furious
The spring semester is finishing quickly; it is shrinking with pandemic-related calendar changes. Spring break was eliminated. Not only does this mean a contraction of course exams and assignments, the campus event schedule is also shortened. Special activities on campus are coming fast and furious. The campus is filled with the sounds of Music Conservatory students performing their semester recitals. The Conservatory of Music's Senior Honors Recital is available on YouTube, with some of my good friends in the orchestra pit. Fellow Broadway World Blogger Isabella Schiavon will be one of the honorees. Isabella has been my mentor and has navigated the pandemic as a student from Brazil - what an accomplishment! I wish her the very best!
The Baldwin Wallace University Holiday Gala was changed to a Spring Fling event this year. The highlights were the DJ, the student films showcase and the desserts -- meringue pies and s'mores were all I needed. Next, the Baldwin Wallace Ovation Festival Day of Excellence is kind of like a school science fair all grown up. Classes are canceled to allow everyone to attend. This year, over 50 award-winning student projects were presented online. The projects came from every academic corner of the University. I was privileged to take part in the testing of one of the projects. A good friend, Jessica Jonczyk, was the recipient of an Educator Award from Baldwin Wallace University's renowned Riemenschneider Bach Institute. The Institutes' annual Bach Festival is the oldest collegiate J.S. Bach festival in the United States. Jessica developed a novel board game aimed at teaching students music theory. She needed test subjects who had limited musical talent. I was definitely qualified for this position. It was a thrill to watch her present her project to the entire University!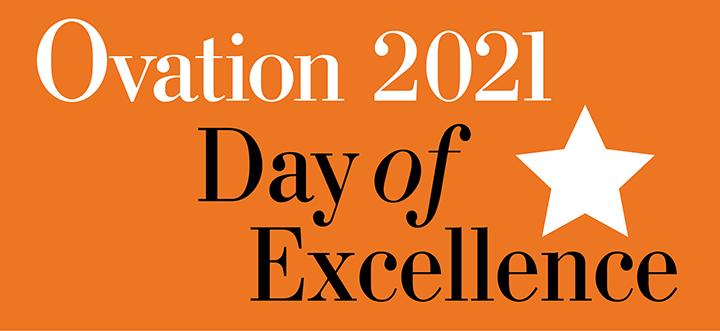 The annual collaboration between Baldwin Wallace University and Cleveland's Playhouse Square resulted in another hit this year, despite the restrictions imposed by the pandemic. BARS (beatboxing, acting, rapping, singing) was developed and directed by New York City Hip hop and stage veteran Jay C. Ellis, a Baldwin Wallace alum. The online show was a music and theater improvisational work; the virtual audience participation worked flawlessly. The Baldwin Wallace students learned well from Ellis, who earned his stripes as a performer, director and coach at the legendary Freestyle Love Supreme Academy in New York.
Everyone is hoping that the Playhouse Square / Baldwin Wallace University collaboration will move back to a live audience format for next year. The annual Playhouse Square broadcast, announcing the KeyBank Broadway Series lineup of shows for the coming year, is a must-see in our house - just like the Tony Awards. The first live performance of 2021-2022 is planned for June 11, with the Choir of Man playing to a limited audience. I have to get my Red Coat usher retraining and recertification done ASAP! Plans are underway for subsequent performances of The Prom, Pretty Woman: The Musical, To Kill a Mockingbird, Ain't too Proud - The Life and Times of the Temptations, and Disney's Frozen. Will Baldwin Wallace University alum Ciara Renée, return home to Cleveland to reprise her Broadway performance of Elsa?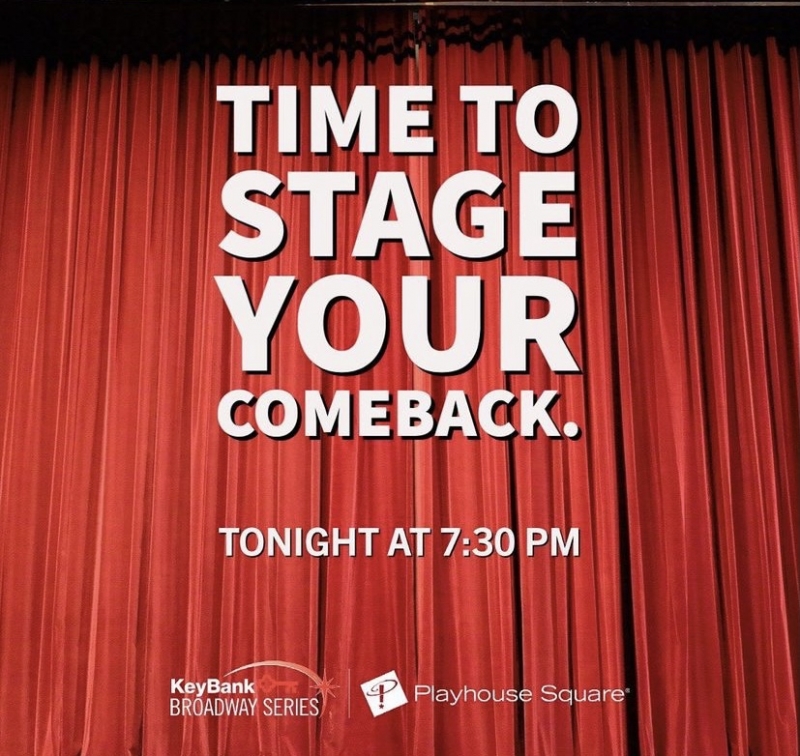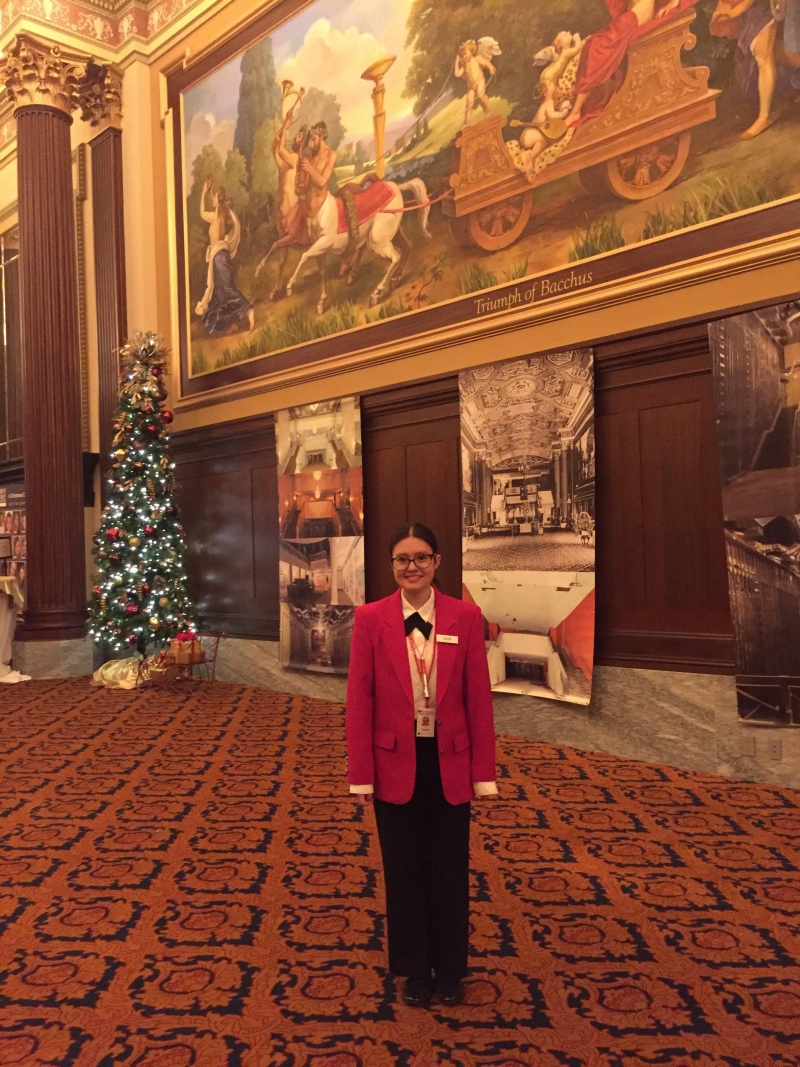 We will have to wait until August 2022 to see Frozen. My age places me at the tail end of the millennial generation. Why millennials carry their obsession with Disney into their adulthood is a matter of debate, but the phenomenon is clear. Just ask any of the 100 million new subscribers to the Disney+ streaming service. A Disney Lovers Facebook page that I started years ago now has nearly 5,000 followers. If you need any further evidence of the tenacious, multigenerational appeal of Disney, log on to the next A Disney Party Experience, produced by A Tale as Old as Time. The audience participates from the safety and isolation of their own homes, thankfully. Children, parents and adults of all ages participate, including the obligatory Disneybounders and cosplay crowd. This online audience includes the sober, the inebriated, the clumsy, and many dancers with talent. Imagine every possible iteration of these factors! The price of admission is enthusiasm. If you have never visited a virtual dance party, you are missing something.
After booking the performance of Frozen, it looks like Cleveland's Playhouse Square has accepted my thesis on Disney's broad appeal. These shows sell tickets to parents with young children, millennials who are out on a date, and grandparents. How about Tarzan, the Musical for next year?
Streaming activities will have to take a break for semester finals, but I couldn't miss the recent virtual presentation of BroadwayCon last week. Andrea Koehler, the founder of my favorite Broadway web resource ColoringBroadway.com was a moderator for the Virtual Vendor Marketplace, where I picked up a hundred ideas for Christmas and birthday presents. It was also a thrill to meet (virtually) some Broadway stars who attended, especially Donnie Kehr who is working on The Greatest Piano Men, playing the role of Billy Joel. Another guest, T. J. Kearney gave a great interview about his stage manager role for Broadway's Lightning Thief: The Percy Jackson Musical. This musical is near and dear to Baldwin Wallace University students in the arts field. Two of our alums, Chris McCarrell (Percy) and Sam Leicht were in the show.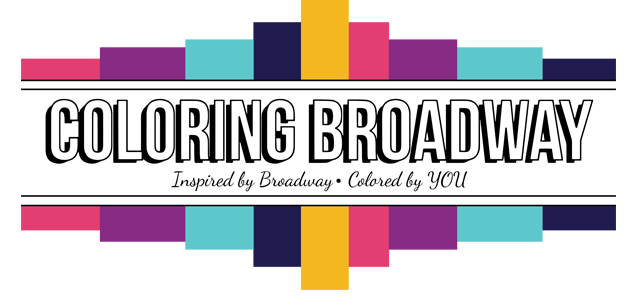 Time to study! First, I'll "silence my inner critic" with some Coloring Broadway templates and Sharpies, using my limited musical talent to pound out a few show tunes. There is always hope that Jessica's educational board game helped me!