Click Here for More Articles on SHAKESPEARE SPOTLIGHT
Photo Flash: Cincinnati Shakespeare Makes Big Announcement at 'First Pour' Event
Cincinnati Shakespeare Company announced today during their first concrete pour event located at the future site of their new theater, that they had been selected along with the City of Cincinnati to host the 2018 Shakespeare Theatre Association Conference. Scroll down for photos from the big event!
In attendance at the event were supporters, donors, and leaders involved in the project including Otto. M Budig, Mayor John Cranley, Jim Bridgeland, Calvin and Patricia Linnemann, Don Tecklenburg, and Richard Westheimer. Also in attendance was the Executive Director of The Shakespeare Theatre Association, Patrick Flick who traveled into town to attend the event and make this announcement.
Mr. Flick said "from a roster of over 120 companies with annual budgets ranging from $50,000 to $50MM, the committee reviewed proposals from Boston, MA, Milwaukee, WI, Santa Cruz, CA, Newfoundland, Canada, and Prague in the Czech Republic, as well as Cincinnati. We are very excited by your city's ongoing urban renaissance, thriving arts and culture scene, downtown walkability, streetcar development, centralized location, and, of course, the 2017 opening of Cincinnati Shakespeare Company's brand new world-class facility in Over-the-Rhine."
Producing Artistic Director Brian Isaac Phillips said that "Cincinnati Shakespeare Company is thrilled and proud to do their part in contributing to the cultural tourism on our city and to continue to put Cincinnati on the map! We have had preliminary conversations with the Cincinnati Visitor's Bureau, local hotels, Cincinnati USA Chamber, and ArtsWave to begin planning this conference to ensure that our national and international guests experience the best of what Cincinnati has to offer. Our organization is thrilled to be able to host this conference and believe it will have a ripple effect that will benefit our city's restaurants, hotels, and other fantastic attractions."
The Shakespeare Theatre Association provides a forum for the artistic, managerial, educational leadership for theatres primarily involved with the production of the works of William Shakespeare to discuss issues and methods of work, resources, and information, and to act as an advocate for Shakespearean productions and training. Cincinnati Shakespeare Company has sent leaders to the conference for several years and recognizes the importance. Mr. Flick said that "the annual conference is a vital opportunity for the leadership of the STA member theatres to network, share best practices, cross-pollinate talent, and raise international awareness of the ongoing relevancy of Shakespeare's plays in the 21st century."
Mr. Flick concluded saying that "we look forward to working with Cincinnati Shakespeare and the City of Cincinnati on welcoming the international Shakespeare community to Cincinnati and celebrating the inaugural year in their new space."
The conference will take place in January of 2018 during the inaugural first season in Cincinnati Shakespeare Company's new theater. More details will be released in the future.
In November 2015, CSC announced a $17 million capital campaign titled "Making History Unexpected" to construct a new theatre at 12th and Elm Streets, in the heart of Over-the-Rhine. The new facility will incorporate space for modern theatrical technology, increased seating capacity and lobby, expanded education and community outreach opportunities, as well as on-site production areas and administrative offices. The theatre will also become the "finale" of a planned "Classical Arts Corridor" connecting Music Hall, Memorial Hall, the School for Creative and Performing Arts, and Washington Park.
Photo Credit: Mikki Schaffner Photography

Richard Westheimer, Patricia Linnemann, Calvin Linnemann, Brian Isaac Phillips, Jay Woffington, Don Tecklenburg, Mayor John Cranley, Otto M. Budig, and Jim Bridgeland.

Mayor John Cranley, Otto M. Budig, Jay Woffington, Don Tecklenburg, Brian Isaac Phillips, and Jim Bridgeland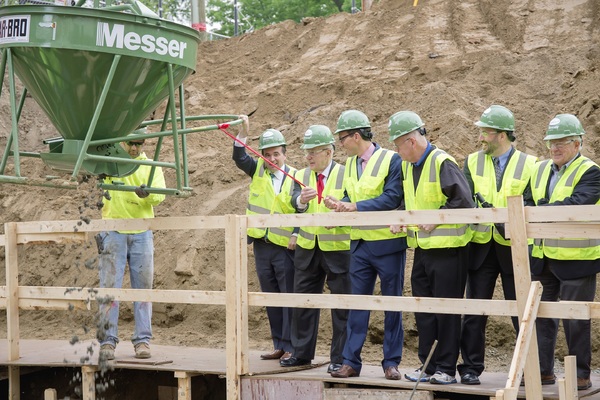 Mayor John Cranley, Otto M. Budig, Jay Woffington, Don Tecklenburg, Brian Isaac Phillips, and Jim Bridgeland

Brian Isaac Phillips, Jim Bridgeland, Otto M. Budig, Jay Woffington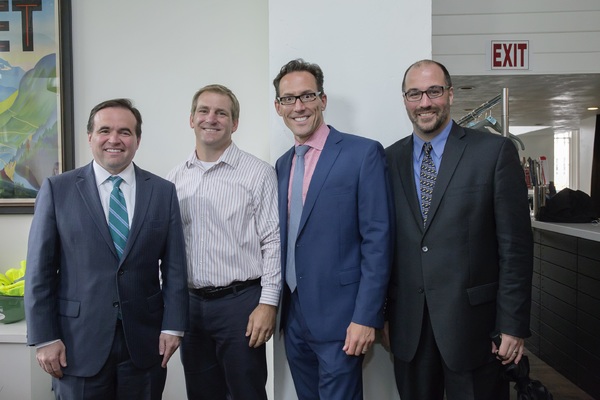 Mayor John Cranley, Joe Hubers, Jay Woffington, and Brian Isaac Phillips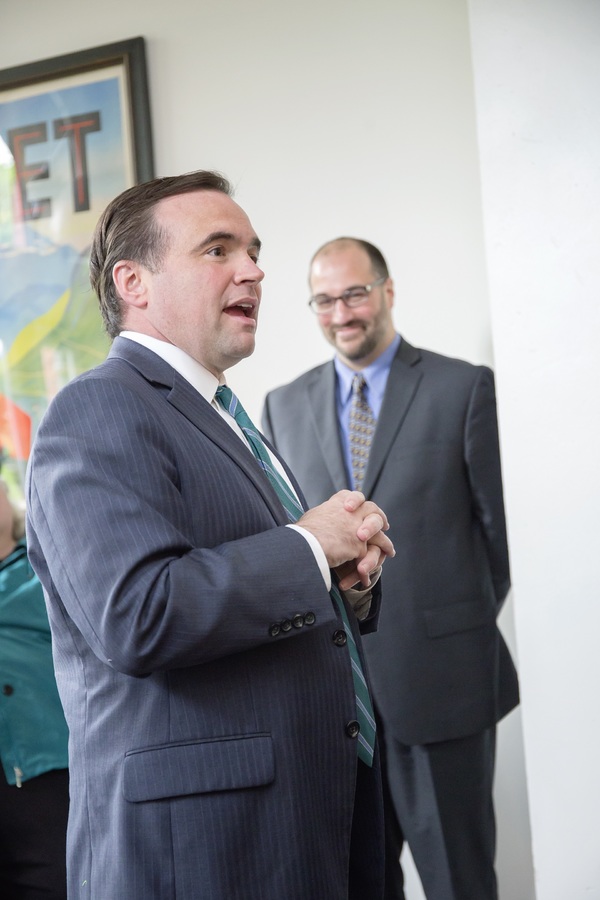 Mayor John Cranley and Brian Isaac Phillips

Jay Woffington, Brian Isaac Phillips, and Mayor John Cranley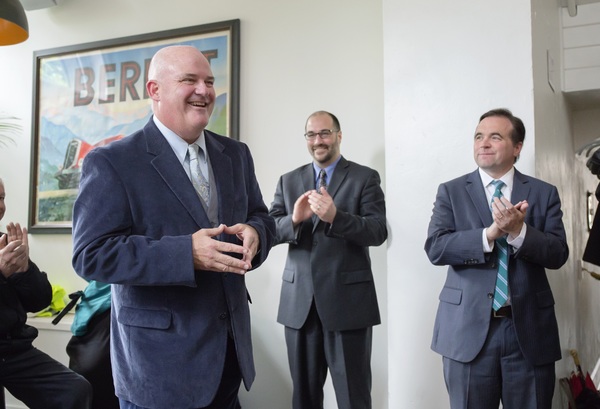 Patrick Flick, Brian Isaac Phillips, and Mayor John Cranley

Photo of job site as of May 4, 2016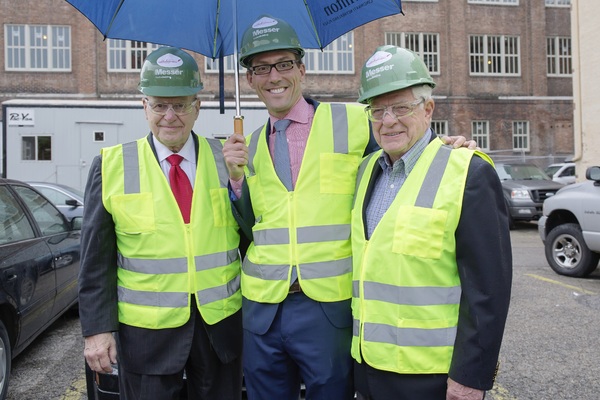 Otto M. Budig, Jay Woffington, and Jim Bridgeland