Photo Flash: Cincinnati Shakespeare Company Presents the Regional Debut of 1984
Cincinnati Shakespeare Company continues its 25th Anniversary Season at The Otto M. Budig Theater with "1984", a new adaptation of George Orwell's classic novel by Robert Icke and Duncan MacMillan. "1984" runs October 12 - November 3, and is directed by Producing Artistic Director Brian Isaac Phillips and features Resident Ensemble Members Justin McCombs and Sara Clark. This regional debut production will feature a revolutionary multimedia design by Brave Berlin, the Founding Creative Directors of Blink and LumenoCity, of light and sound that will create an immersive Orwellian theatrical experience! This production is generously sponsored by The Carol Ann and Ralph V. Haile, JR./U.S. Bank Foundation.
In a dystopian future where persecution masquerades as patriotism and surveillance as security, the shadowy government entity known only as Big Brother watches your every move. When Winston Smith (Justin McCombs) falls in love with the lovely but mysterious Julia (Sara Clark), he stumbles upon a secret resistance movement and soon finds himself in crisis, tumbling down a rabbit hole and grappling with everything he thought that he believed.
This production is making its regional debut with Cincinnati Shakespeare Company fresh off a smash run on London's West End and a special limited engagement on Broadway in 2017, that featured actress Olivia Wilde (House) as Julia.
"1984 is interesting because groups of all political persuasions have used it to justify their stances," says Producing Artistic Director and Director of 1984, Brian Isaac Phillips. "This is an intimate and visceral story that also grapples with broader questions about truth, and what happens when truth is deemed inconvenient or even dangerous."
"When we programmed 1984 for this season, we knew it was going to be a powerful and relevant experience," says Mr. Phillips "And since the technology and surveillance aspect is such a huge part of this story and production, we knew we had to reach out to visionaries like Brave Berlin. Their work in Cincinnati on Blink and LumenoCity was the exact type of groundbreaking storytelling we wanted to do with this production."
"We continue to be in awe of the creative brilliance behind LumenoCity and Blink that Brave Berlin has brought to Cincinnati," says Executive Director, Jay Woffington. "By presenting 1984 with Brave Berlin's multimedia collaboration, we are hoping to give Cincinnatians a new opportunity to experience the awe and beauty of lights and sound projections during this off-year of Blink."
The immersive experience will begin outside of the theater- on the building and in the windows. "It was important to us that anyone in Cincinnati be able to experience some part of this collaboration," says Mr. Phillips "and so we hope that people walking down the street in OTR or in the park will look up and see a spectacle that challenges their views of surveillance."
Steve McGowan of Brave Berlin says "We are constantly looking for experimental work that push creative boundaries in the medium of film and live theater. When we abstractly considered all that is happening in the world right now, tech fear, surveillance paranoia, and the reality of a 24 hour news cycle, we were all in!" Dan Reynolds of Brave Berlin says that "this production will challenge our audience in new ways - emotionally and physically. The story is already so relevant and visceral, that when you tell it with an innovative multimedia experience like the one we will be creating- let's just say I hope folks are ready!"
1984 runs October 12 - November 3 with performances on Thursdays, Fridays, and Saturdays at 7:30 PM and Sundays at 2:00 PM, as well asSaturday November 3 at 2:00 PM. Preview performances are Wednesday, October 10 and Thursday, October 11 at 7:30 PM.
Single ticket prices range from $14-$54. Previews on Wednesday, October 10 and Thursday, October 11 are $30. Advance student tickets are only $28 and day-of Student Rush tickets are $14 and may be purchased thirty minutes before a show with a valid student ID if available. This production is a part of this season's subscription package. Visa, Discover, MasterCard, and American Express are accepted. Ticketing fees may apply. To purchase tickets or for more information, call the CSC Box Office at 513.381.BARD (2273) ext. 1, or go online atwww.cincyshakes.com.
Photo Credit: Mikki Schaffner Photography.

Agatha Hickerson, Nicholas Rose, Kelly Mengelkoch, Billy Chace, Robert Jason Jackson, and Barry Mulholland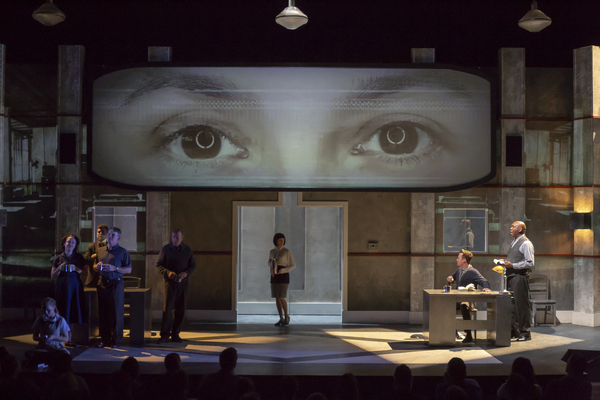 The cast of Cincinnati Shakespeare Company's 2018 production of ͞1984͟ by George Orwell,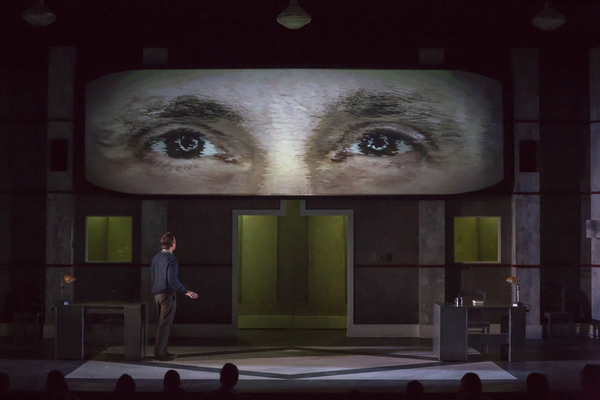 Justin McCombs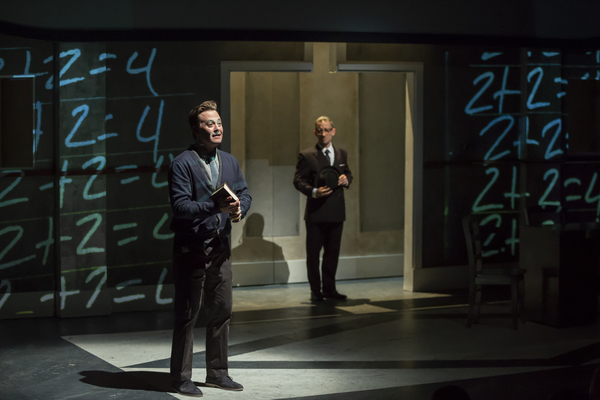 Justin McCombs and Jeremy Dubin

Justin McCombs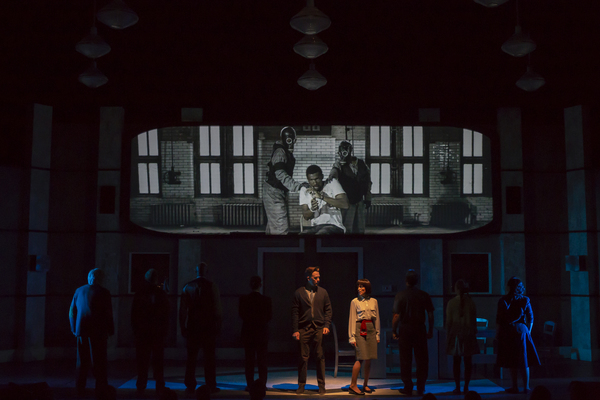 Justin McCombs as Winston Smith, Sara Clark as Julia and cast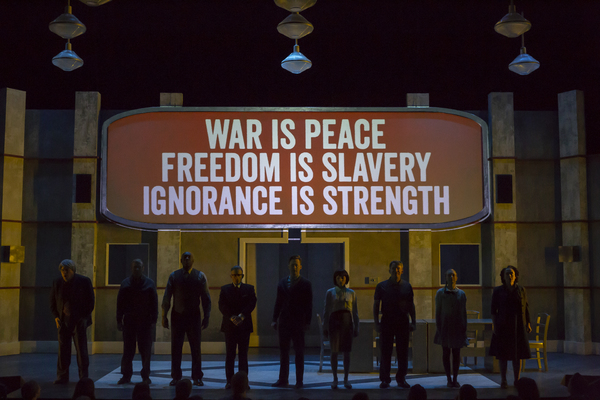 The cast of Cincinnati Shakespeare Company's 2018 production of ͞1984

Justin McCombs as Winston Smith and Sara Clark as Julia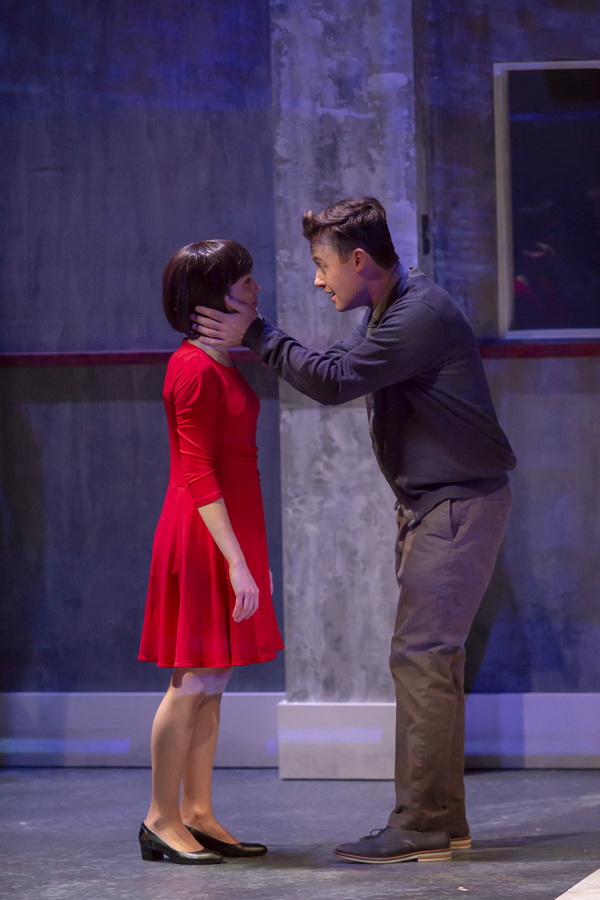 Justin McCombs as Winston Smith and Sara Clark as Julia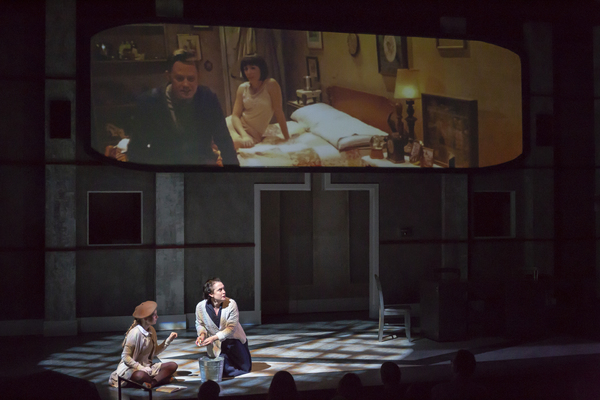 Justin McCombs as Winston Smith and Sara Clark as Julia
---
Join Team BroadwayWorld
Are you an avid theatergoer in Cincinnati? We're looking for people like you to share your thoughts and insights with our readers. Team BroadwayWorld members get access to shows to review, conduct interviews with artists, and the opportunity to meet and network with fellow theatre lovers and arts workers.
Interested? Learn more here.
---