The Hong Kong Philharmonic Orchestra and Hong Kong Ballet Present CARMINA BURANA Next Month
Performances run 14-16 October 2022.
Under the baton of HK Phil Resident Conductor Lio Kuokman, acclaimed soloists, dancers, two choruses and the HK Phil present the world premiere of The Last Song by HKB's Choreographer-in-Residence Ricky Hu Songwei and Artistic Director Septime Webre's powerful dance masterpiece Carmina Burana. This epic double bill programme uniquely brings the world-class musicians of the HK Phil and the acclaimed dancers of HKB together for a celebration of culture and artistry combining riveting music with visually arresting dance.
Five performances of Carmina Burana will take place at Hong Kong Culture Centre's Grand Theatre on 14-16 October 2022. Tickets are now available at URBTIX.
Inspired by selections by J.S. Bach and Oscar Wilde's The Nightingaleand theRose, Hu creates his new work The Last Song, which features HK Phil Concertmaster Jing Wang and Principal Cello Richard Bamping as soloists, exploring the ultimate definition of beauty. Carl Orff's iconic Carmina Burana is a commanding interpretation of 24 medieval poems. With dances from medieval times to the present, Webre's choreography is influenced by Orff's bombastic music and by themes from Virginia Woolf's novella Orlando about our eternal search for love. A striking nine-metre scaffolding surrounding the stage holds over 100 members of the HK Phil Chorus and Hong Kong Children's Choir, joined by soprano Vivian Yau, tenor Ren Shengzhi and baritone Elliot Madore.
The production is exclusively sponsored by The Hong Kong Jockey Club (HKJC), and is one of the many initiatives supported by the HKJC's approved donation of HK$630 million to the Government of the HKSAR to mark the 25th anniversary of the establishment of the HKSAR. The Hong Kong Jockey Club is resolute in pursuing its purpose of acting continuously for the betterment of society, all in support of creating stronger communities together.
More Hot Stories For You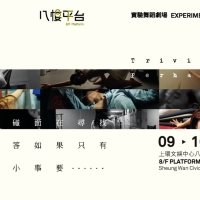 Hong Kong Dance Company Presents Experimental Dance Theatre TRIVIA, PERHAPS Next Month

November 28, 2022

Hong Kong Dance Company will present three performances of Experimental Dance Theatre Trivia, Perhaps. The cast of nine young dancers will unleash their boundless imagination to bring you a multi-faceted vision of dance.  Performances are on 9 and 10 December 2022 at 8/F Platform, Sheung Wan Civic Centre.
---
HK Rep Presents THE TOP RESTAURANT Next Month

November 17, 2022

Life and its many facets are encapsulated in the rise and fall of a century-old Peking duck restaurant in The Top Restaurant, the play that launched former HKRep Resident Playwright He Jiping's career. Based on an ownership tussle over the renowned Fujude restaurant, this story is set in post-1911 Beijing. Foods and their many flavours become metaphors for life, enlivening characters and garnering resonance with the audience, engendering a classic that has transcended time.
---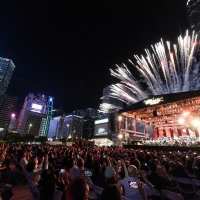 HK Phil's Annual Outdoor Extravaganza Swire SYMPHONY UNDER THE STARS Presented In-Person and Virtually

November 12, 2022

The Hong Kong Philharmonic Orchestra (HK Phil) successfully wrapped up Swire Symphony Under The Stars, its free annual outdoor mega-concert, attracting an audience of nearly 12,000 at the Central Harbourfront 12 November.
---
HK Phil's Annual Outdoor Extravaganza is Set For This Week

November 7, 2022

Swire Symphony Under The Stars, the Hong Kong Philharmonic Orchestra's (HK Phil) free annual outdoor mega-concert will take place on 12 November 2022 (Sat) at the Central Harbourfront.
---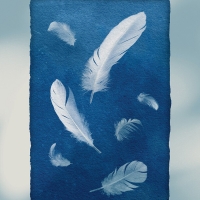 Hong Kong Phil Presents YU LONG | FAURE REQUIEM Next Month

October 26, 2022

Still waters run deep. Gabriel Fauré was a quiet man, and there's no anger or fury in his haunting Requiem — just some of the loveliest choral music ever written. But it can't conceal a world of heartfelt emotion. It'll make a perfect contrast to Berlioz's colourful and vivid Roman Carnival Overture, and Chen Qigang's modern masterpiece: a profoundly poetic meeting of Eastern and Western musical traditions.
---