Photo Flash: GODSPELL Celebrates Opening at Theatre at the Center
Theatre at the Center, 1040 Ridge Road, continues their 2013-2014 season with a revival of one of Broadway's most popular rock musicals, GODSPELL. The groundbreaking production based on the Gospel According to St. Matthew runs now through October 20. Featuring a sparkling score by Stephen Schwartz (Wicked), and an energetic book by original director John-Michael Tebelak, GODSPELL is the upbeat retelling of a series of biblical parables. The production is directed and choreographed by Stacey Flaster, with a press opening on Sunday, September 15 at 7:00 p.m. Scroll down for photos from opening night!
A celebration of worldwide community, packed with hit songs and irresistible goodwill, GODSPELL is one of the biggest off-Broadway and Broadway successes of all time, running for over 2,600 performances. GODSPELL was hailed as "hard to resist" by USA Today and named "a family-friendly show that deserves to run forever" by The Wall Street Journal. A timeless tale of friendship, loyalty and love, GODSPELL modernizes a series of parables based on the Gospel According to St. Matthew. The two-act musical follows a contemporary Jesus Christ as he recruits a group of followers and teaches them various lessons through song and dance.
GODSPELL opened off Broadway in 1971 to rave reviews, where it ran for nearly two years. The musical's immense popularity later led to a 1973 film version set in New York City, and a number of Broadway and off-Broadway revivals. The production was most recently revived on Broadway at the Circle on the Square theatre in November 2011, running through June 2012.
GODSPELL'S upbeat book is amplified by a playful and poignant score by Stephen Schwartz (WICKED). Popular tunes like the international hit "Day by Day," "Prepare Ye The Way Of The Lord," "All Good Gifts," "Turn Back, O Man" and "By My Side" share messages of kindness, tolerance and love. GODSPELL is a recipient of a 1972 Grammy Award for Best Score from an Original Cast Show Album, and a 1977 Tony nominee for Best Original Score.
GODSPELL stars Liam Quealy as "Jesus Christ," Jim DeSelm as "Judas" and "John the Baptist," Matt Deitchmanas "Jeffrey," George Keating as "Lamar," Merrick Robison as "Herb," Hillary Marren as "Robin," Alexis Rogers as "Joanne," Rose LeTran as "Peggy," Kathleen Gibson as "Sonia," Landree Fleming as "Gilmer," David Hathaway as "David," and Lauren Paris as "Lauren."
Performances are Wednesdays and Thursdays at 2:00 p.m.;; Fridays at 8 p.m.; Saturdays at 4 p.m. and 8:00 p.m.; Sundays at 2:30 p.m. and select Thursday evenings and Saturday 2:30 p.m. performances. Individual ticket prices range from $38 - $42. To purchase individual tickets call the Box Office at 219.836.3255 or Tickets.com at 800.511.1552. Group discounts are available for groups of 11 or more and gift certificates, perfect for all special occasions, are also available. For more information on Theatre at the Center, visit TheatreAtTheCenter.com.

Alexis J. Rogers

Ethan Deppe, Jamie Martinez, William Underwood, David Saenger

George Keating and David Hathway

Hillary Marren, Rose Le Tran, Lauren Paris, Landree Fleming, Kathleen Gibson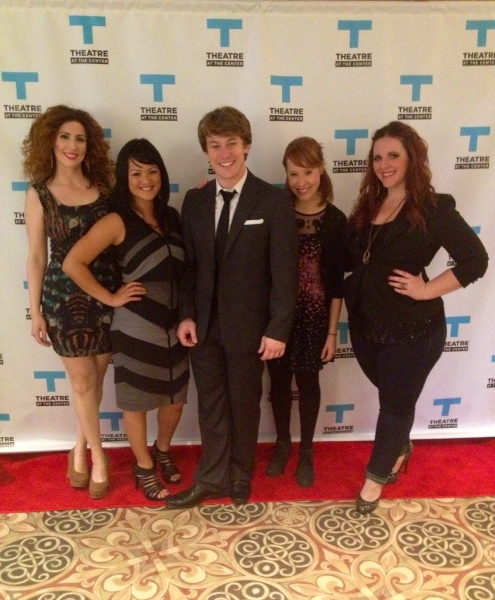 Hillary Marren, Rose Le Tran, Liam Quealy, Landree Fleming, Kathleen Gibson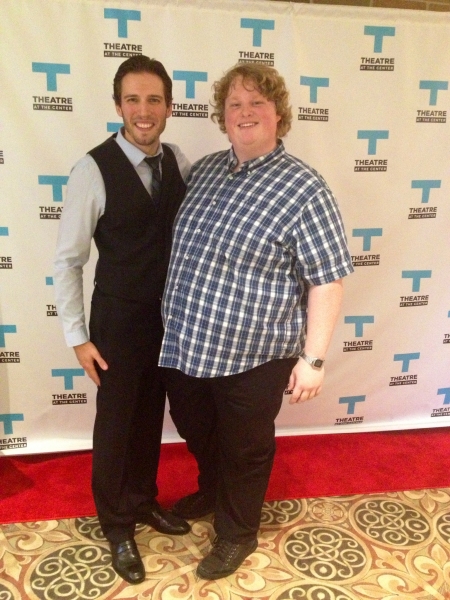 Jim DeSelm and Merrick Robison

Kathleen Gibson, Merrick Robison, Rose Le Tran, George Keating, David Hathway, Landree Fleming, Stacey Flaster, Jim DeSelm, Hilary Marren, Lauren Paris, Liam Quealy

Landree Fleming, David Hathway, Hillary Marren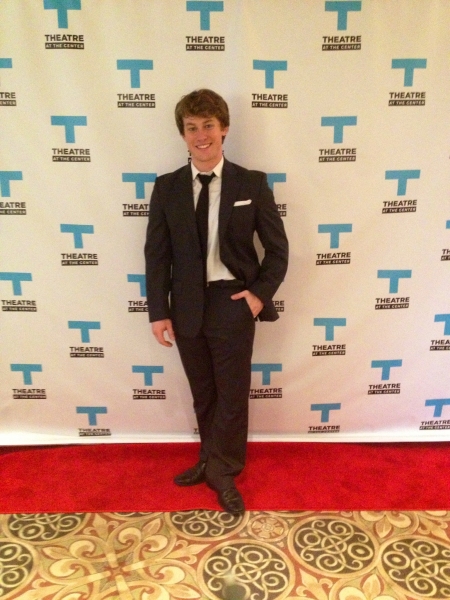 Liam Quealy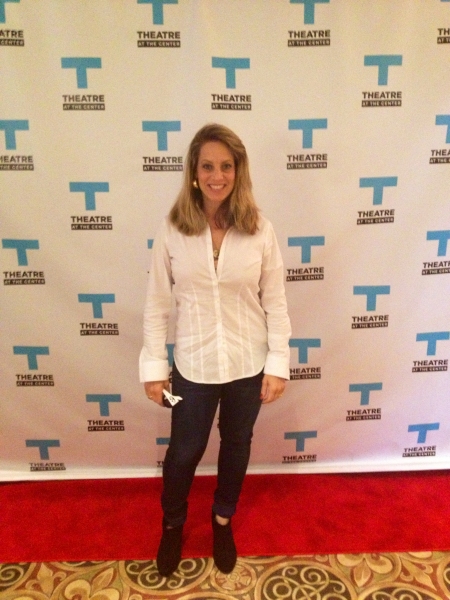 Stacey Flaster