Photo Flash: First Look at Stage Adaptation of Margaret Atwood's ALIAS GRACE at Rivendell Theatre
Rivendell Theatre Ensemble (RTE), Chicago's only Equity theatre dedicated to producing new work with women at the core, presents the world premiere of Alias Grace by Margaret Atwood, adapted for the stage by Jennifer Blackmer, and directed by RTE Co-Founder Karen Kessler. Alias Grace runs now through October 14, 2017, at Rivendell Theatre Ensemble, 5779 N. Ridge Avenue in Chicago. The press opening is Wednesday, September 13. BroadwayWorld has a first look at the cast in action below!
A world premiere adaptation of Atwood's acclaimed novel, Alias Grace takes a look at one of Canada's most notorious murderers. In 1843, 16-year-old Grace Marks was accused of brutally murdering her employer and his housekeeper. Imprisoned for years, Grace still swears she has no memory of the killings. A doctor in the emerging field of mental health arrives to try to find out the truth of the matter. Alias Grace is a fascinating study of memory, culpability, and the shadowy spaces within the human mind.
This play was originally developed in collaboration with the Department of Theatre and Dance at Ball State University (cms.bsu.edu). For tickets and more information, visit www.RivendellTheatre.org.
Photo Credit: Michael Brosilow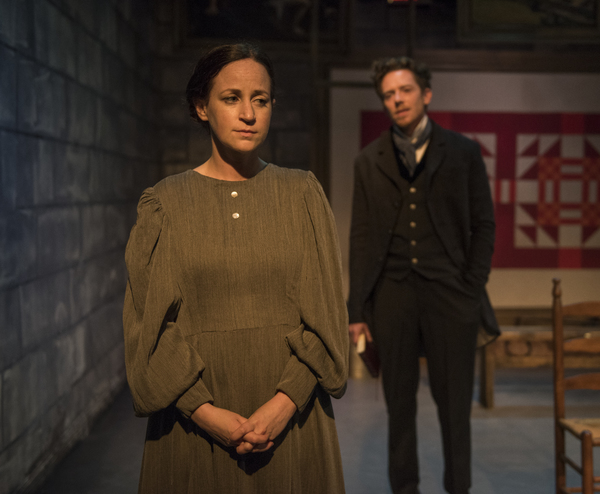 Ashley Neal (Grace Marks) and Steve Haggard (Simon Jordan)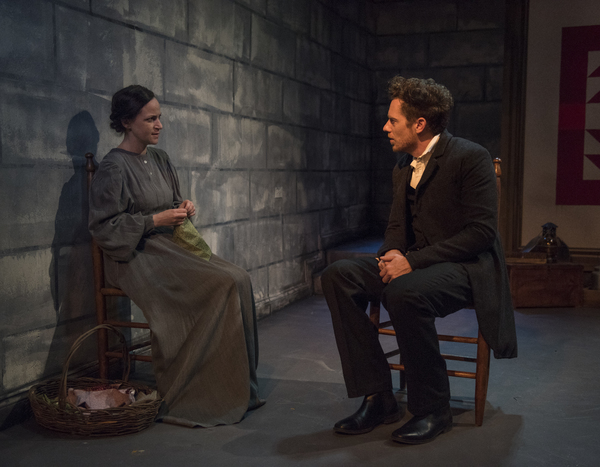 Ashley Neal (Grace Marks) and Steve Haggard (Simon Jordan)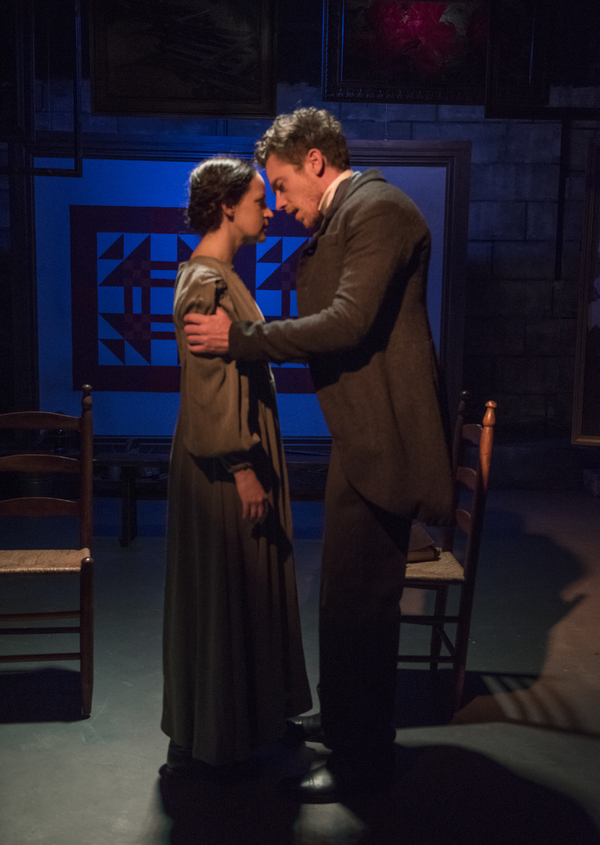 Ashley Neal (Grace Marks) and Steve Haggard (Simon Jordan)

David Raymond (James McDermott) and Ashley Neal (Grace Marks)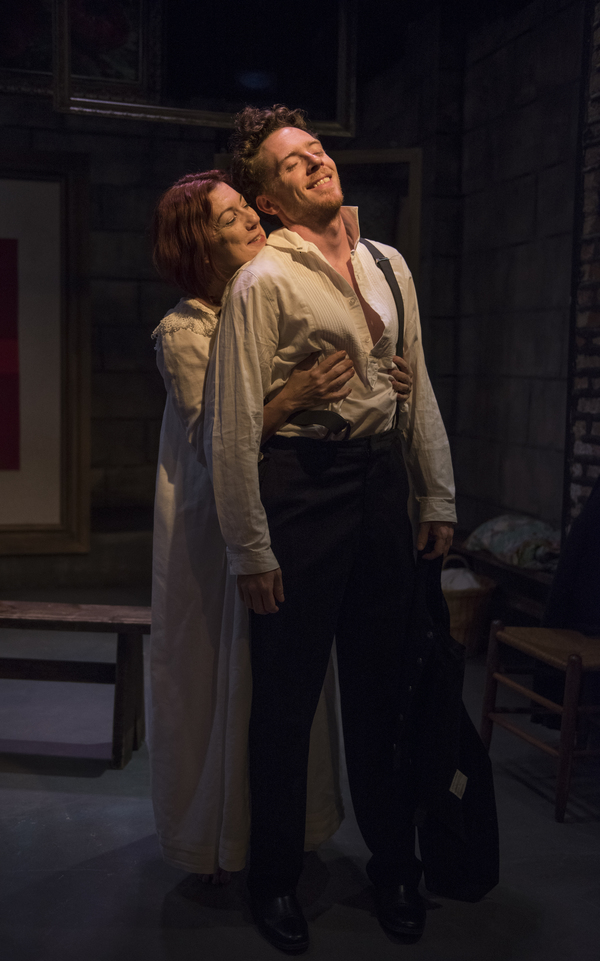 Jane Baxter Miller (Mrs. Humphrey) and Steve Haggard (Simon Jordan)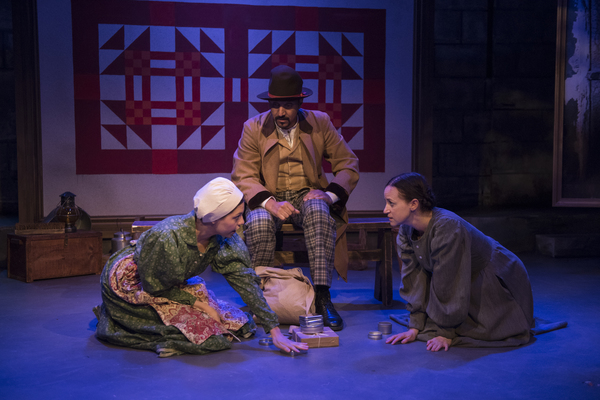 Ayssette Munoz (Mary Whitney), Amro Salama (Jerimiah /Jerome Dupont) and Ashley Neal (Grace Marks)

Steve Haggard (Simon Jordan) and Ashley Neal (Grace Marks)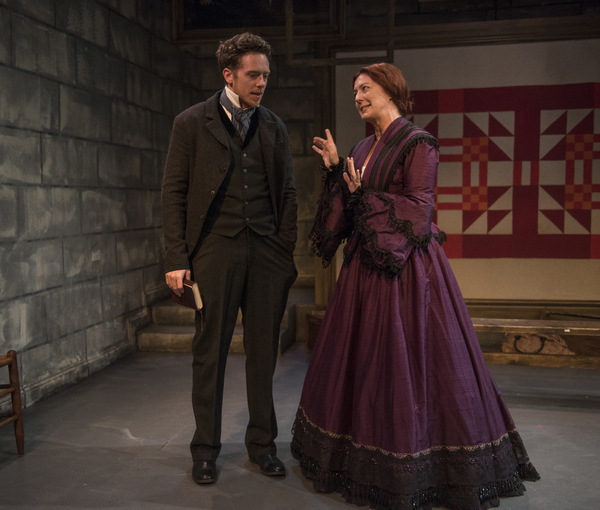 Steve Haggard (Simon Jordan) and Jane Baxter Miller (Mrs. Humphrey)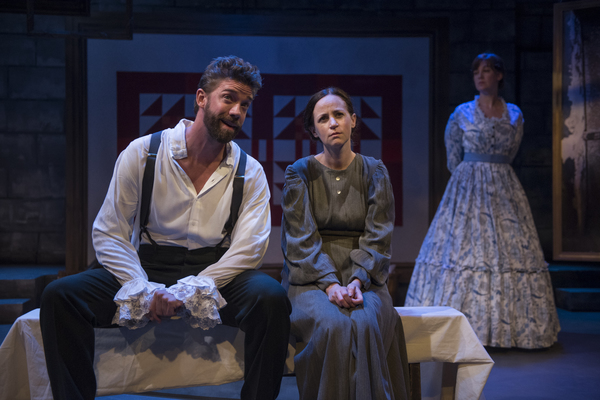 Drew Vidal (Thomas Kinnear), Ashley Neal (Grace Marks) and Maura Kidwell (Nancy Montgomery)