Photo Flash: First Look at Pegasus Theatre Chicago's FOR HER AS A PIANO
Pegasus Theatre Chicago is pleased to launch its 2015-16 season with the world premiere drama FOR HER AS A PIANO by Nambi E. Kelley, playwright of the critically acclaimed 2014 hit Native Son, featuring music by Jaret Landon and directed by Producing Artistic Director Ilesa Duncan. Produced in association with Goodman Theatre and Chicago Dramatists, FOR HER AS A PIANO runs now through November 1, 2015 at Chicago Dramatists, 1105 W. Chicago Ave. in Chicago. BroadwayWorld has a first look at the cast in action below!
FOR HER AS A PIANO features Nadirah Bost, Dushon M. Brown, Toni Lynice Fountain, Nicole Michelle Haskins, Monette McLin, Camille Robinson and Toya Turner.
"I'm thrilled to reunite with Nambi and direct her new play - it's a beautiful rendering of an uncommon story," comments director Ilesa Duncan. "Instilled with Jaret's moving music, it promises to be a memorable beginning to our 2015-16 season."
Nambi E. Kelley's new play is the story of one woman's journey to unravel a history that she's never been told. Through music, memory and magic, FOR HER AS A PIANO traces the lives of three generations of women, and how they are interconnected across time and space.
The production team for FOR HER AS A PIANO INCLUDES: Lauren Nigri (scenic designer), Brittany Bodley (costume designer), Jared Gooding (lighting designer), Aaron Quick (sound designer) and Mealah Heidenreich (props designer).
Tickets are currently available at www.PegasusTheatreChicago.org or by calling Ovation Tickets at (866) 811-4111.
Photo Credit: Emily Schwartz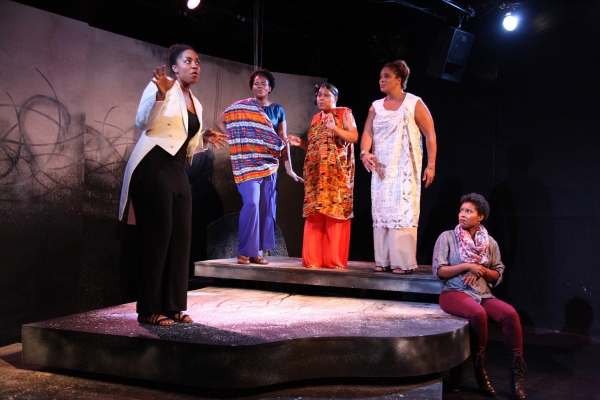 Camille Robinson, Nicole Michelle Haskins, Monette McLin, DuShon M. Brown and Toya Turner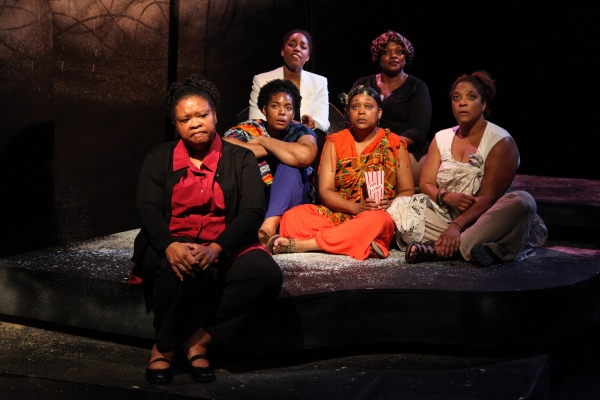 Nadirah Bost, Nicole Michelle Haskins, Camille Robinson, Monette McLin, Toni Lynice Fountain and DuShon M. Brown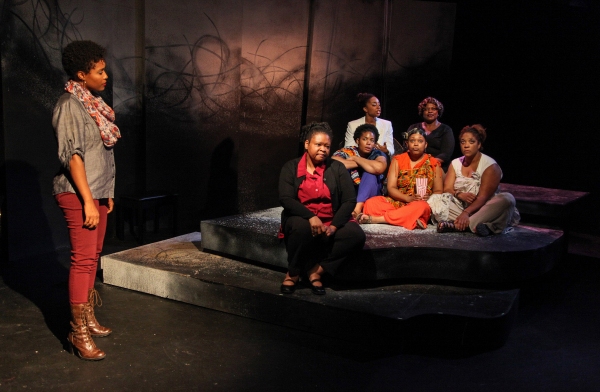 Toya Turner, Nadirah Bost, Nicole Michelle Haskins, Camille Robinson, Monette McLin, Toni Lynice Fountain and DuShon M. Brown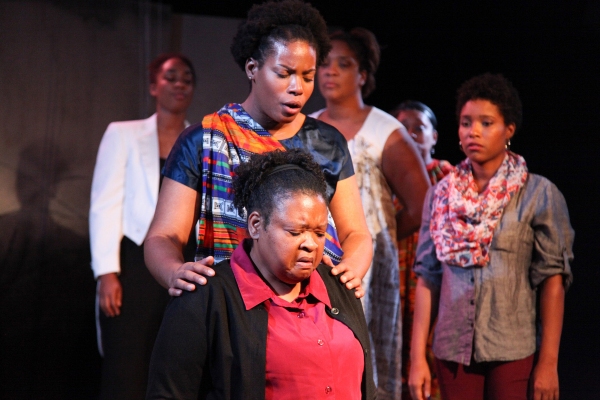 Nadirah Bost with (left to right) Camille Robinson, Nicole Michelle Haskins, DuShon M. Brown, Monette McLin and Toya Turner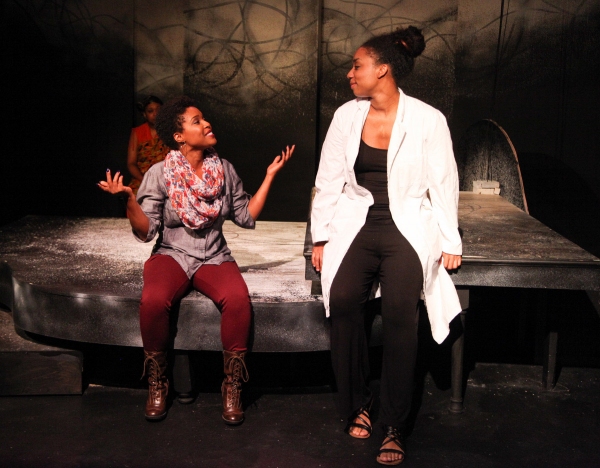 Monette McLin (back, left), Toya Turner and Camille Robinson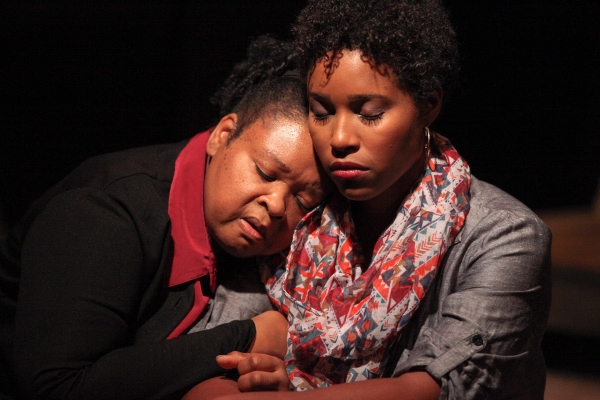 Nadirah Bost and Toya Turner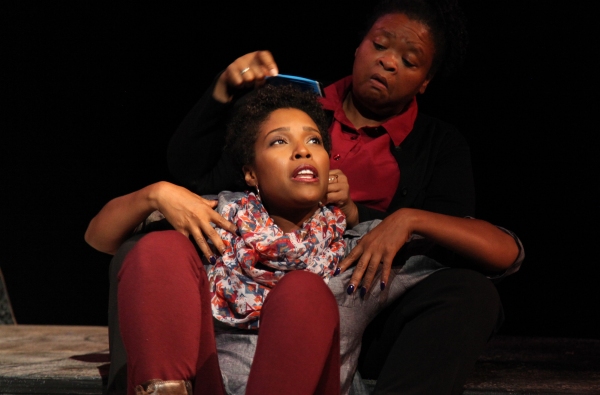 Toya Turner and Nadirah Bost