Photos: ANNIE WARBUCKS Celebrates Opening at Theatre at the Center
Theatre at the Center's production of Annie Warbucks, the sequel to Annie, the 1977 Tony Award-winning smash Broadway hit, opened to a packed house Sunday, November 20. Based on Harold Gray's Little Orphan Annie comic strip, the book is by Thomas Meehan with music by Charles Strouse and lyrics by Martin Charnin. Annie Warbucks opened Off Broadway in 1993 and broke records for the time with 200 performances. The Jeff Recommended production will continue through December 18. BroadwayWorld has photos from the opening festivities below!
All the ingredients that made Annie so successful return in its sequel Annie Warbucks. The first scene continues where Annie left off. Annie, her dog Sandy and Daddy Warbucks are opening presents around the tree on Christmas morning when Child Welfare Commissioner Harriet Doyle arrives on the scene to inform Daddy Warbucks that he must marry in 60 days so that the newly adopted Annie can have a proper mother.
Jeff Award winner Linda Fortunato will both direct and choreograph this production. Emily Zimmerman (Elf the Musical at Marriott Theatre and Penelope Pennyworth and the Case of the Boogeyman at Edge Theater) stars as Annie along with Jeff Award winner David Girolmo (Phantom! at Drury Lane, Gypsy, and A Little Night Music at TATC) as Oliver Warbucks. Elizabeth Telford (Cinderella...After the Ball at Marriott Theatre and Sense and Sensibility at Chicago Shakespeare Theater) plays Grace. Jeff Award winner Iris Lieberman (All Shook Up, A Christmas Memory at TATC) plays Commissioner Doyle and Jeff Award winner Heidi Kettenring (I Do! I Do!, Here's Love and Always Patsy Cline at TATC) plays Mrs. Kelly.
Featured supporting cast include Jason Richards (The Producers at Mercury Theater) as Drake and James Sparling (Bakersfield at Timeline Theater) as Simon. Additional supporting cast includes Shelley Crawford as Dr. Whittlby, Reneisha Jenkins as Ella, Donterrio Johnson as Alvin, Nancy Kolton as Mrs. Pugh, Courtney Lucien as Miss Clark, Richard Marlatt as FDR, Michael Potsic as Lillianthal and Denzel Tsopnang as Vandenberg. Children featured in the cast include Grier Burke as Peaches, McKenzie Franklin as CG, Stella Hoyt as Molly, Lilly Bea Ireland as Pepper and Rika Nishikawa as Tessie. S'Wheats, who is taking on the role of a lifetime playing "Sandy" the most famous rescue in the world, is a therapy dog when he is not busy with his acting career.
The Annie Warbucks production team includes musical director Bill Underwood, scenic design by Jack Magaw; lighting design by Guy Rhodes and sound design by Barry Funderburg. Brenda Winstead is the Jeff Nominated costume designer, Brittney O'Keefe is the props designer and Kevin Barthel is the wig designer. The production manager is Ann Davis with Dennis Galbreath as assistant technical director. Matt McMullen is the stage manager with Erin Quist as assistant stage manager. Richard Friedman is general manager and Linda Fortunato is Theatre at the Center's artistic director.
To purchase individual tickets, call the Box Office at 219-836-3255 or Tickets.com at 800-511-1552. For more information on Theatre at the Center, visit TheatreAtTheCenter.com.


Sean Fortunato and wife Linda Fortunato, director of ANNIE WARBUCKS at Theatre at the Center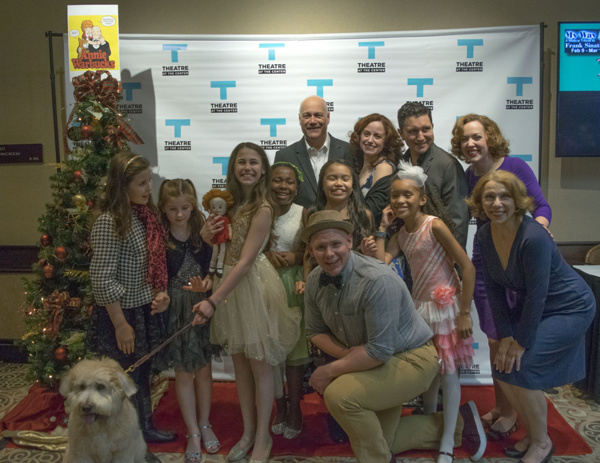 The cast of ANNIE WARBUCKS at Theatre at the Center

(left to right) Heidi Kettenring, Elizabeth Telford, Courtney Lucien, the cast of ANNIE WARBUCKS at Theatre at the Center

Iris Lieberman, from the cast of ANNIE WARBUCKS at Theatre at the Center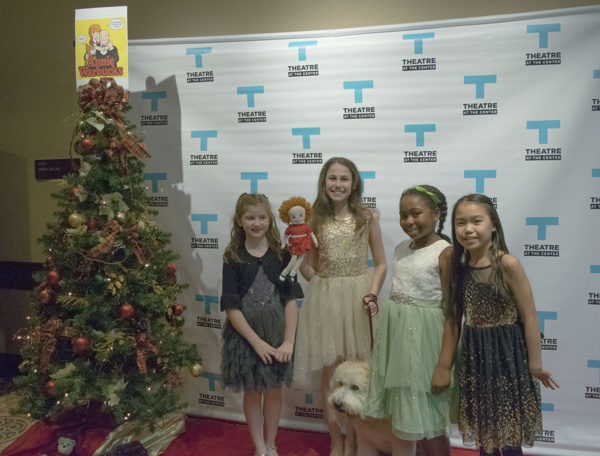 The cast of ANNIE WARBUCKS at Theatre at the Center

The cast of ANNIE WARBUCKS at Theatre at the Center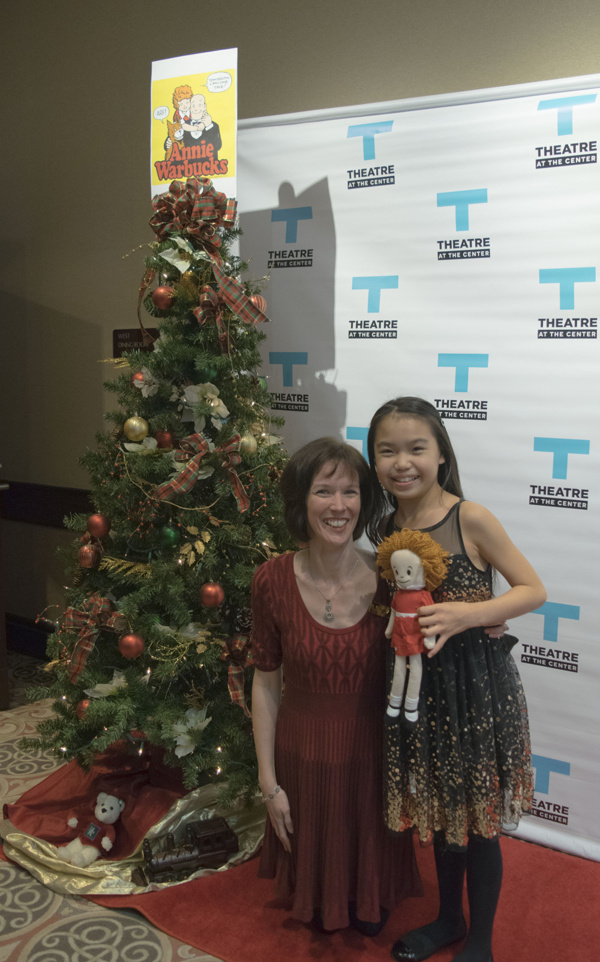 Annie Warbucks Director Linda Fortunato with Rika Nishikawa, from the cast of ANNIE WARBUCKS at Theatre at the Center

Director Linda Fortunato with McKenzie Franklin, from the cast of ANNIE WARBUCKS at Theatre at the Center