Click Here for More Articles on STUDENT CENTER - CAMP GUIDE

Photos: UN Celebrity Youth Activist and International Recording Artist Meredith O'Connor Connects With Usdan Summer Camp for the Arts Campers
On Tuesday, August 6th UN Celebrity Youth Activist and recording artist Meredith O'Connor visited the Long Island-based arts day camp, Usdan Summer Camp for the Arts.
The singer/songwriter and anti-bullying activist spent time with the young artists - many of whom are studying music and performing arts while at the camp - sharing information about her career trajectory from You Tube viral sensation to worldwide recognition.
O'Connor is one of a stellar group of visual and performing artists invited to visit, speak and work with, and perform for Usdan campers throughout summer 2019. Other artists include Painter/activist John Sabraw; spoken word talent Mayhem Poets; Award-winning jazz musician Grace Kelly; energetic rockers BETTY, to name a few.
Photo Credit: Wayne Vollweilerr For Usdan Summer Camp For The Arts

Meredith Oa??a??Connor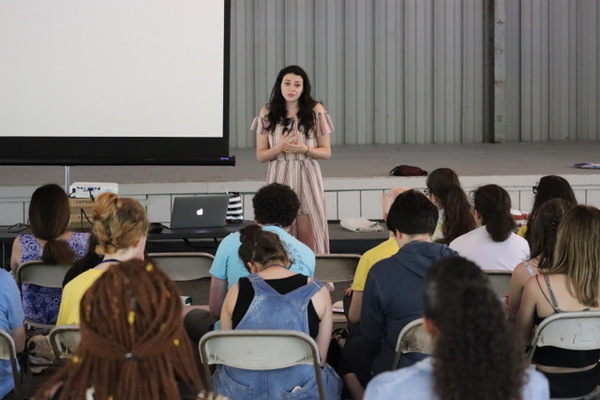 Meredith Oa??a??Connor