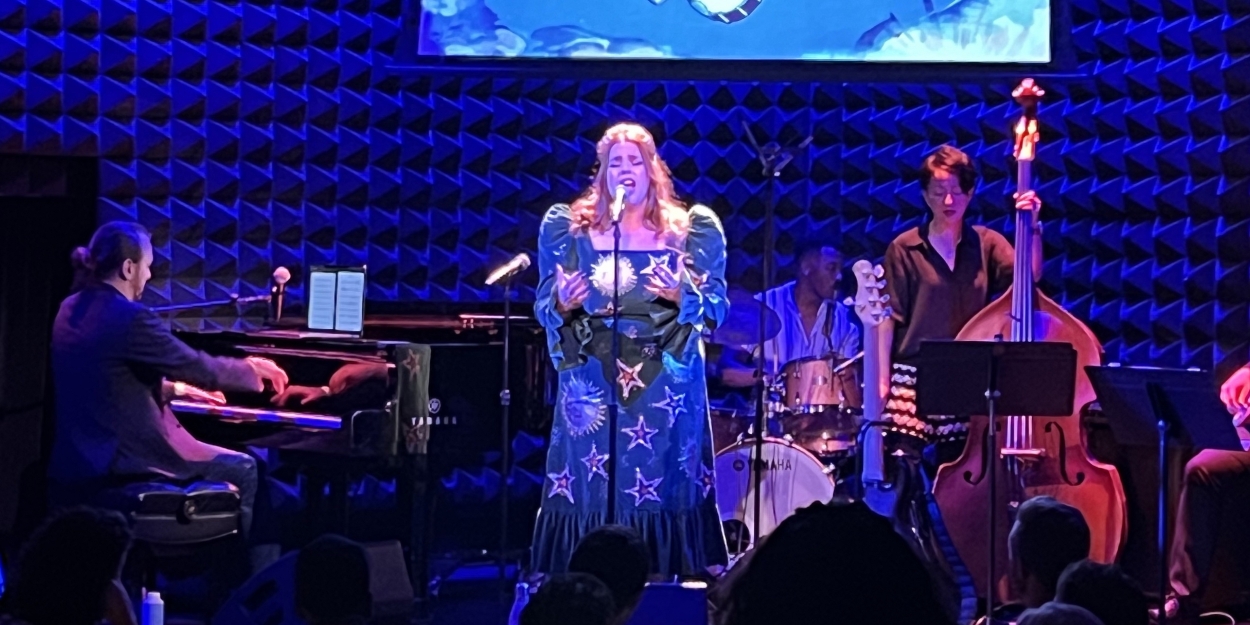 Review: Vocalist Alysha Umphress Shines at Joe's Pub
Even without her side-ponytail gimmick from her early career, one can still see that same star quality in Umphress today.
Alysha Umphress did not hold back in bringing an array of theatrics to the stage in AND THINGS... LIKE THIS at Joe's Pub last night. Four costume changes, edited videos by Jake Wilson, multiple arranged medleys by Joshua Stephen Kartes, Joel Wagner and Jeff Blumenkrantz, guest star Cristin Milioti, and childhood stories, are just some of the things Ms. Umphress brought to the stage and her 90 minute show.
Alysha's first three costume changes divided up the show in thematic ways. She started in a beautiful green dress with embroidered gold suns and stars, lending back to her childhood days. Inspired by Liza Minnelli, Barbra Streisand, Jazz, and Classic Rock, we heard songs like THE SINGER, ONE LESS BELL TO ANSWER, MUCH MORE, and GOTTA MOVE, arranged into jazzy medleys. Through edited home and funny videos featuring people like Wendy Williams, Real Housewives, American Idol auditioners, and, of course, Liza Minnelli, the Joe's Pub audience learned about Alysha's humble beginnings, performing in the local county fair circuits, and singing the National Anthem at sporting events, as a kid. Even without her side-ponytail gimmick from her early career, one can still see that same star quality in Umphress today.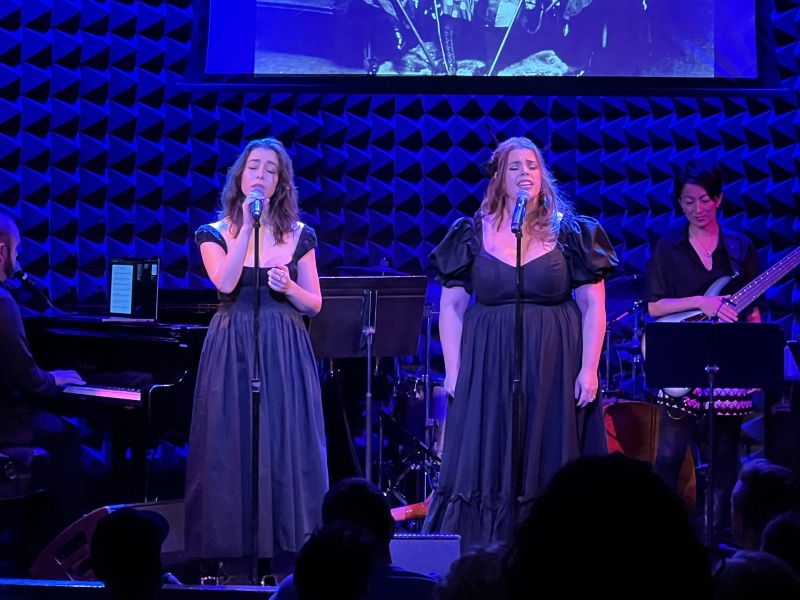 The night took a witchy turn as Alysha changed into a dark, long gown, and as video clips of classic witch movies played on the screen. A special element about cabaret is how an artist can take a song and spin a new perspective on it. That is exactly what Alysha did with ANGIE BABY. Through her arrangement, patrons got a chance to really listen to the lyrics of the Seventies pop classic that tells a crazy story of a touched girl abducting a neighborhood boy and trapping his soul in her radio, to use him for her own sexual pleasure - and, as Alysha put it, "a true inspiration." A stand-out moment was when fellow witch, Cristin Milioti, joined Alysha to sing a medley featuring TAKEN TO SKY, making harmonies to put everyone into a mesmerized state that they didn't want to end.
In her final act, Alysha changed from a witch to a star, in a shiny silver dress. Bringing it home with some more home videos of her side-ponytail performance days and iconic Liza interviews, Alysha went back to her classic rock roots and sang KILLER QUEEN and SUNDAY. Finishing the night with a warmhearted moment, long-time friend Jeff Blumenkrantz joined Alysha on the keys as she sang a BRANDY medley. From all the people involved in the show, one could tell a lot of time and care was put into creating a special night. To not give everything away, this writer would like to recommend that all experience Alysha Umphress' last costume change for themselves in AND THINGS... LIKE THIS at Joe's Pub playing October 2nd and 3rd. For more information please visit the Joe's Pub website HERE.
Alysha Umphress has an instagram HERE.
---
Join Team BroadwayWorld
Are you an avid Cabaret fan in NYC? We're looking for people like you to share your thoughts and insights with our readers. Team BroadwayWorld members get access to shows to review, conduct interviews with artists, and the opportunity to meet and network with fellow theatre lovers and arts workers.
Interested? Learn more here.
---
| | |
| --- | --- |
| Vote Now for the 2022 BroadwayWorld Cabaret Awards | |
| voting ends in | |